Every once in a while, Mr. M & I used to feel Manhattan's concrete jungle closing in on us. When we needed to break free, my favorite escape was the Catskill region in upstate New York.
A ninety minute drive from this skyline…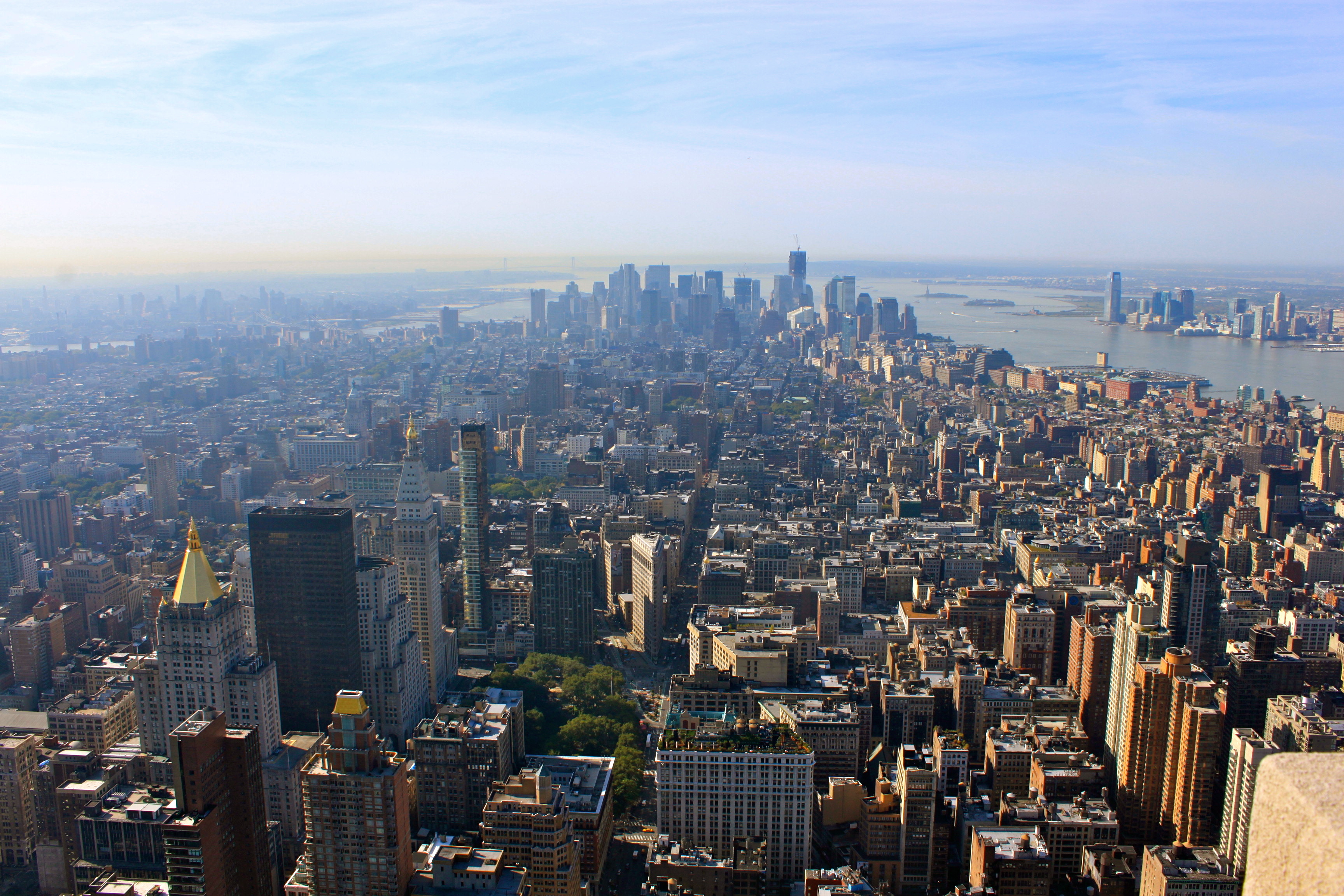 … is this one!
Day #11,132:
Despite getting mildly lost on the trail, (then considering leaving a crumb trail with my Clif Bar, then worrying that the Clif Bar Crumb Trail would serve as a treasure map for a hungry bear with a taste for human flesh), one of my favorite Catskill hikes was the Balsam Lake Mountain Fire Loop.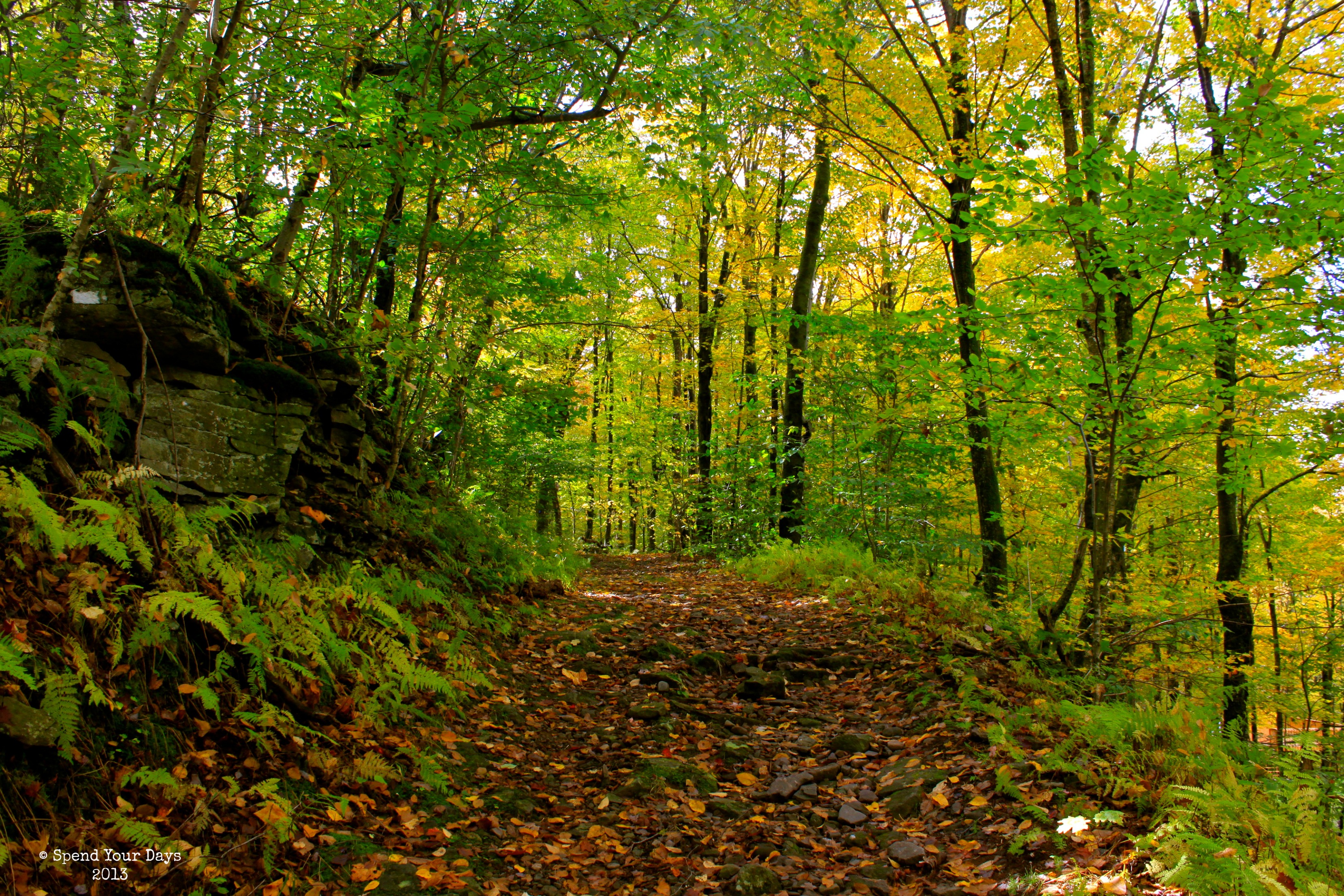 The first two miles of the trail are gorgeous.  Mr. M & Charlie Mae the Wonderpup & I crunched along through leaves and breathed in the greenery and shed all vestiges of our urban roots.  And part because I'd drunk a lot of coffee on the drive out, and part because I was so darn comfortable being out in the country, I may have even peed in the woods like a champ.  (Charlie was not impressed.)  Once you've been to Asia, 'the woods' is amateur hour. But I digress.
The star of the hike comes three miles down the road… or up the road, to be exact.  That last part is a quad-buster.
Just past the Ranger's Station lies the icing on your hiking cake- the Balsam Lake Mountain Fire Tower!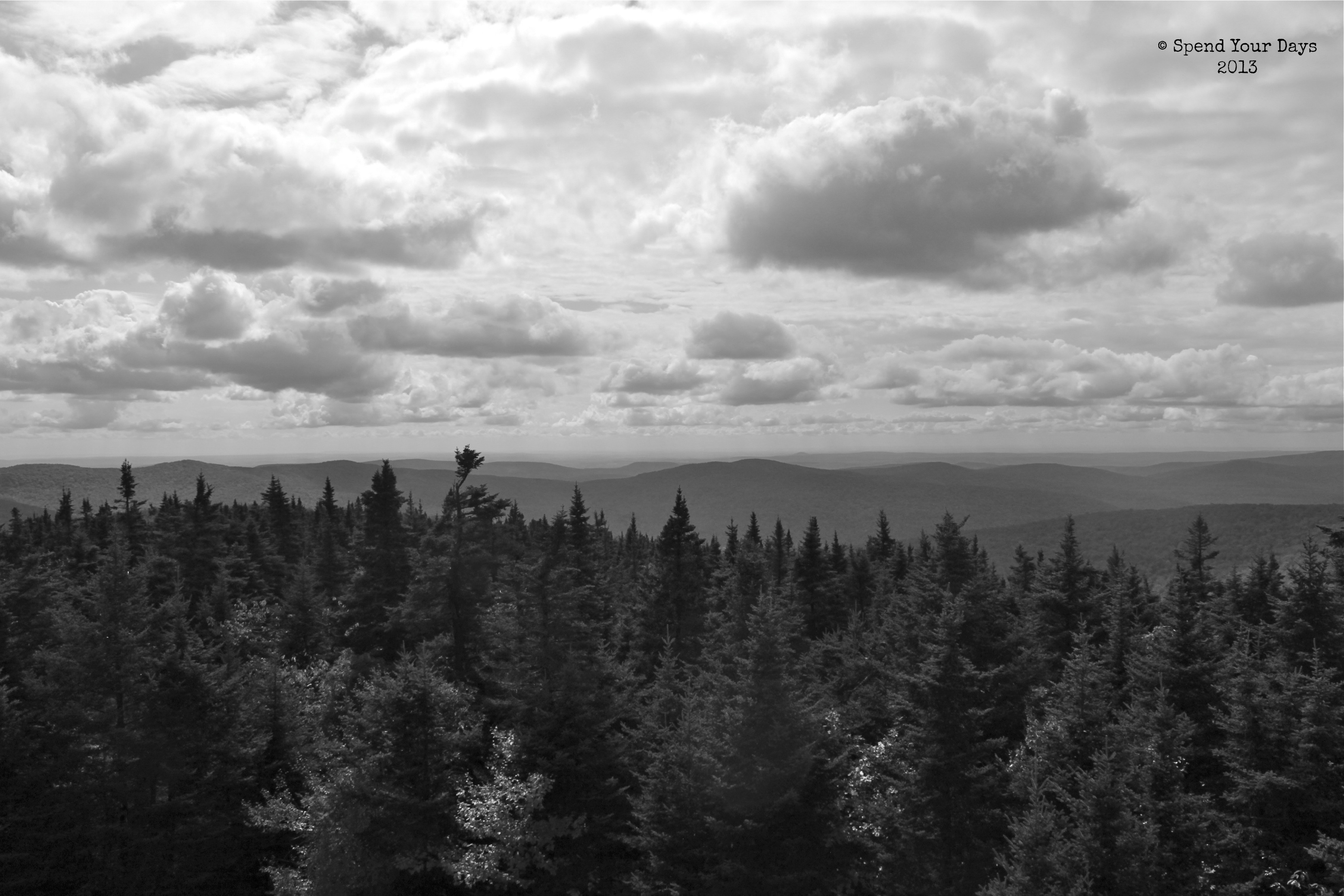 Even height-a-phobe Me (acrophobic. it was bugging me.) could not pass up the opportunity to climb 40-odd feet above the trees.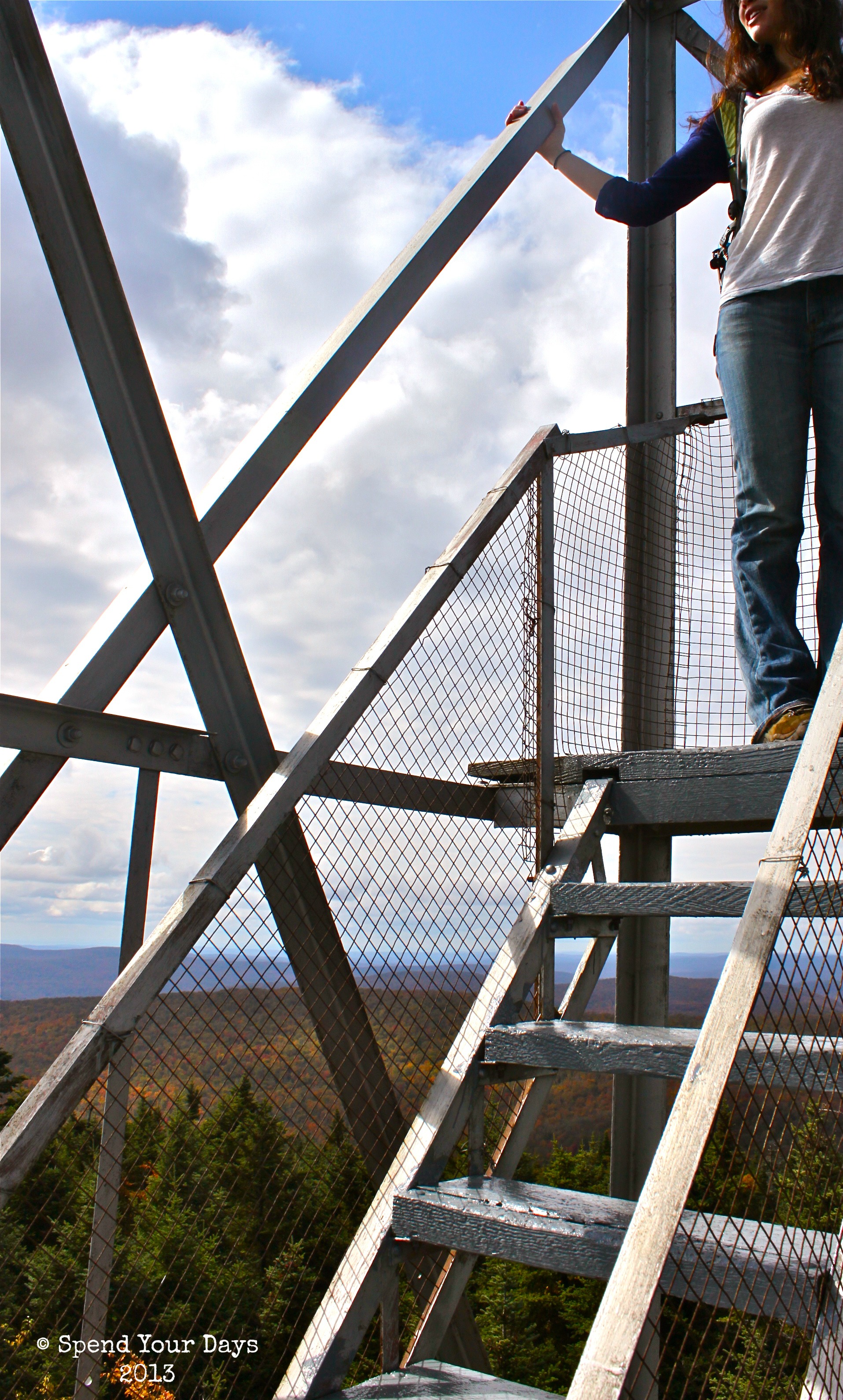 The towers (five still exist) were originally built to watch for forest fires.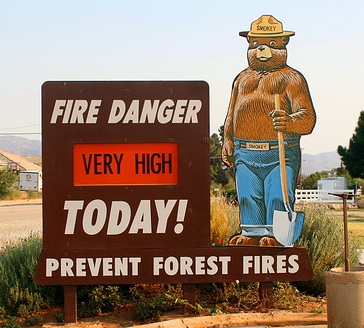 The original Balsam Lake Mountain Fire Tower was constructed in 1887, out of surrounding trees.  Unfortunately, as the boys soon learned, you shouldn't watch for forest fires from a wooden structure;  the tower burned down in 1901.
The current steel iteration was constructed in 1930.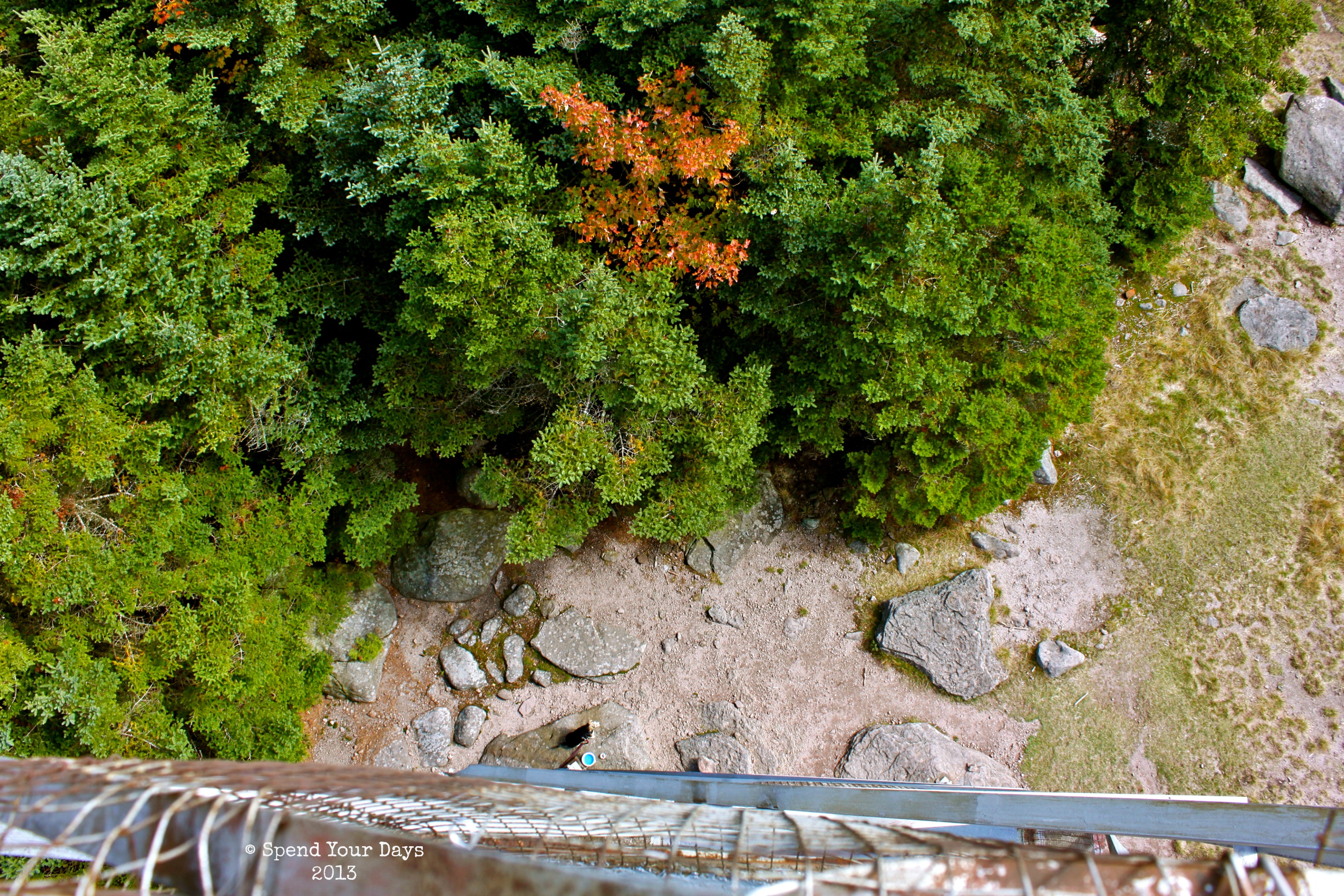 I was wholly enjoying the mountain vistas until I looked down.  Like Wile E. Coyote, I'm not affected by heights until the second I look down.
Never look down.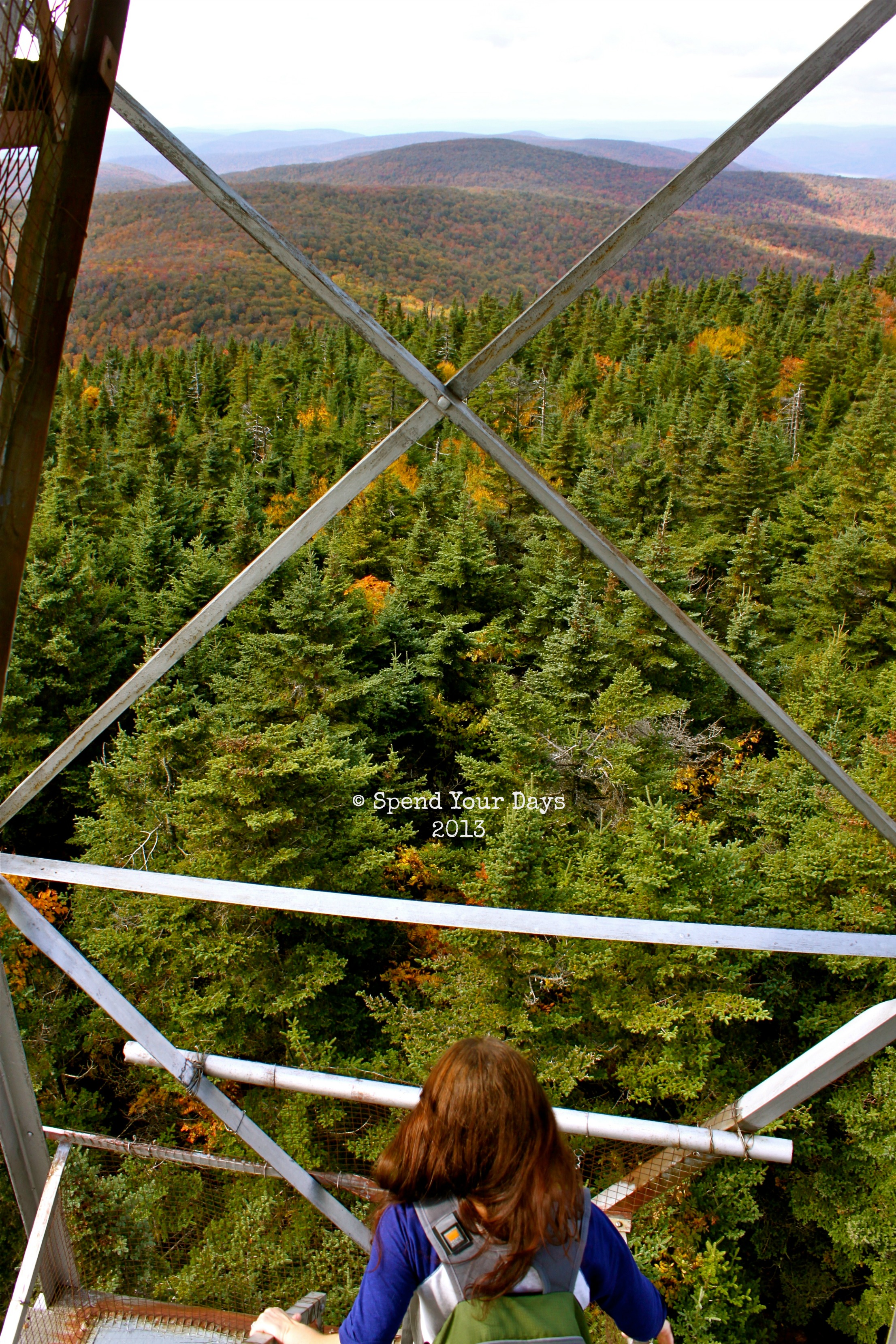 Like the woodlands version of the Empire State Building Observation Deck, the fire tower offers a vaguely urban view of "the other" New York.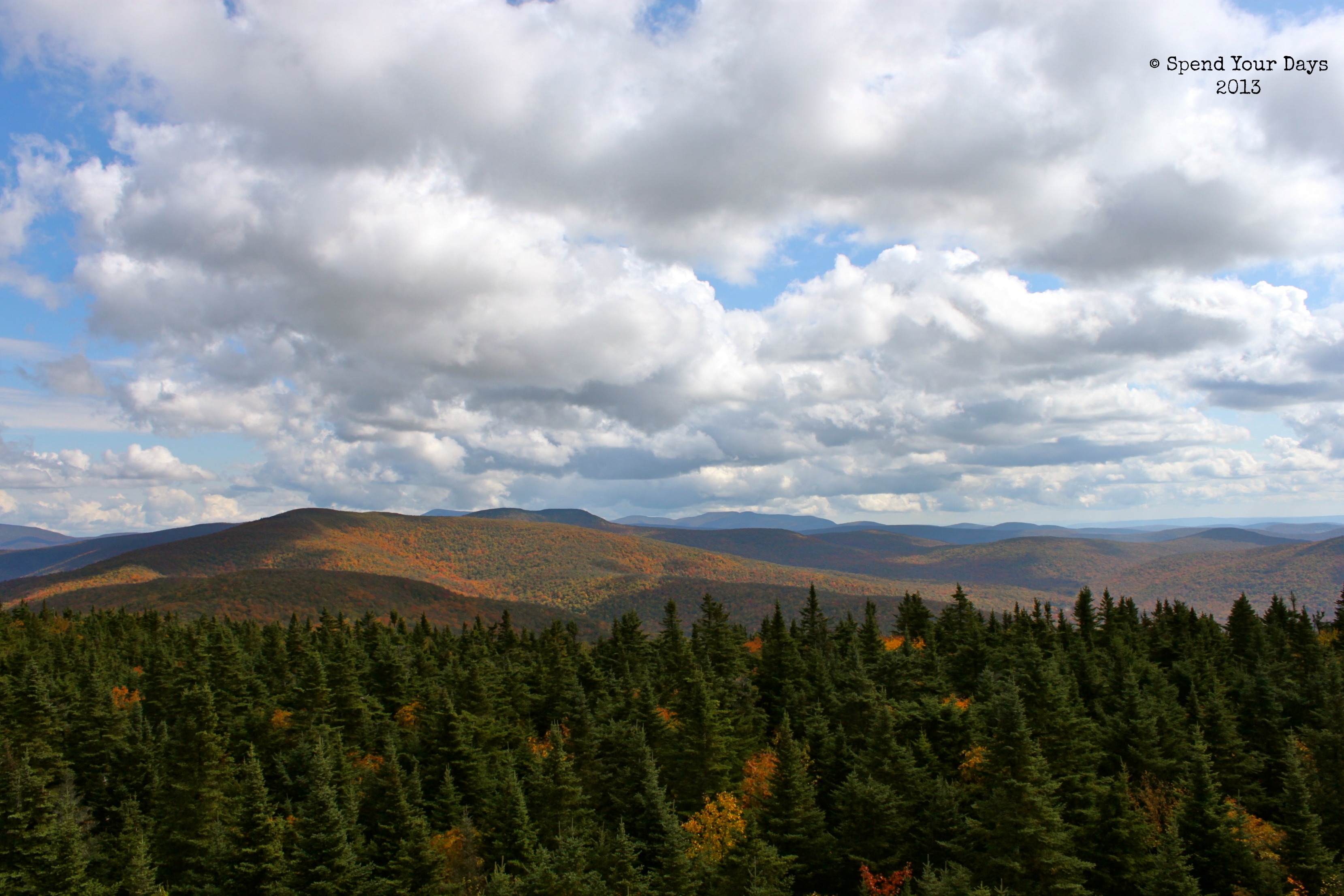 Sometimes seeing the world from a different vantage point can make all the difference.
Explore another day's adventure in the Catskills, introducing our pup to that thing called nature!
Details of the Day:
Looking for an urban escape?  Take I-87 North to exit 19 (Kingston).  Turn right onto Route 28, enjoy bucolic scenery for 50 miles. Left onto Route 49A at the Belleayre Ski Center; in 5 miles, you'll come to a T-stop; turn left onto Route 49/7A/Dry Brook Road.  In 1.25 miles, turn right on Mill Brook Road.  In another 2 or so miles, you'll see a parking lot on the right side of the road.  The trailhead is 200 feet down the road on the other side.
The blue-marked Dry Brook Ridge trailhead is not that difficult to follow- Mr. M & I just got caught up in conversation and missed the fork in the road.  It's a 6ish mile roundtrip journey, best suited for hiking boots, as the terrain can get quite rocky.
Accommodations: Although our favorite pet-friendly home-away-from-home is the Emerson Resort in Mount Tremper, the Starlite Motel (8722 New York Route 28, Big Indian, NY) is a great option when that's booked.  The Starlite is a true 50's era motel, with thoughtful extras like a breakfast-in-bed basket and firewood to use in the communal outdoor fire pit!  Plus, it's only an extra $10 to bring your furry friend.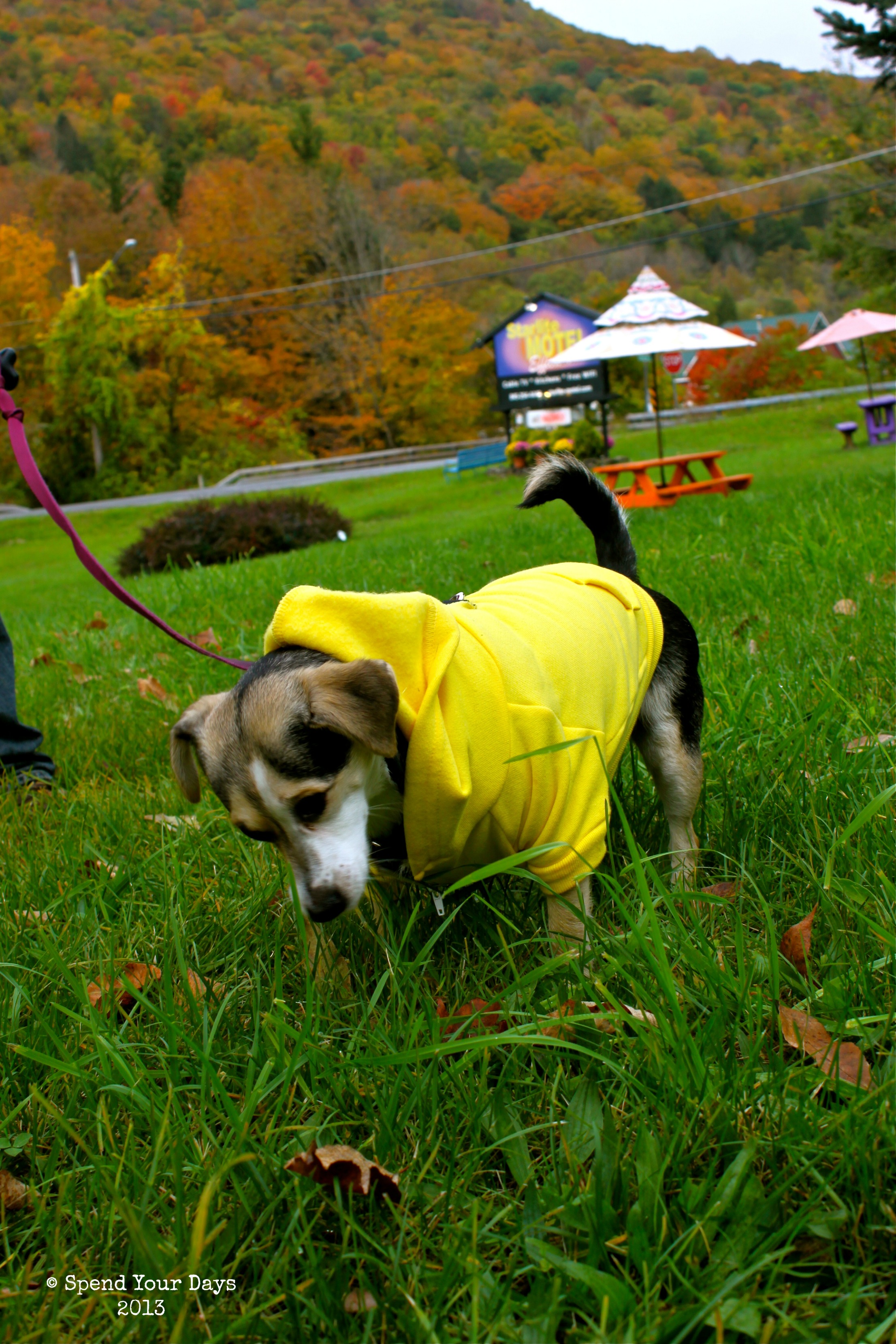 **If a trip to New York City is a-brewin' on your back burner, you're in luck!  My NYC travel guide, A First-Timer's 2-Day Walking Tour can be delivered to your kindle & just might make the perfect travel companion.  Tons of über-detailed directions and informative tidbits, minus the whole having-to-travel-with-neurotic-ME thing!  The best part, other than avoiding a tour group?  It's FREE TO DOWNLOAD this Thursday & Friday!!  Free is our favorite!
Download while the downloadin' is good… just leave a review on Amazon letting me know what you think.  Easy peasy, right?  Live it up in New York City!!
Looking for a more in-depth guide to my favorite NYC neighborhood?  My 1-Day Lower East Side Guide will also be free!  And it includes a bonus second day morning idea because… well, just because.**
Want More?