Day #10,936: My lovely gal pals and I had already let the bon temps, as it were, roulez, having enjoyed a magnificent day of swamp boatin', beignets, and gators (both live and cooked- we're thorough that way) in the glorious city of New Orleans.  But there was still one absolute, can't-leave-without-it, Must Do remaining on my Bday In N'Awlins wish list.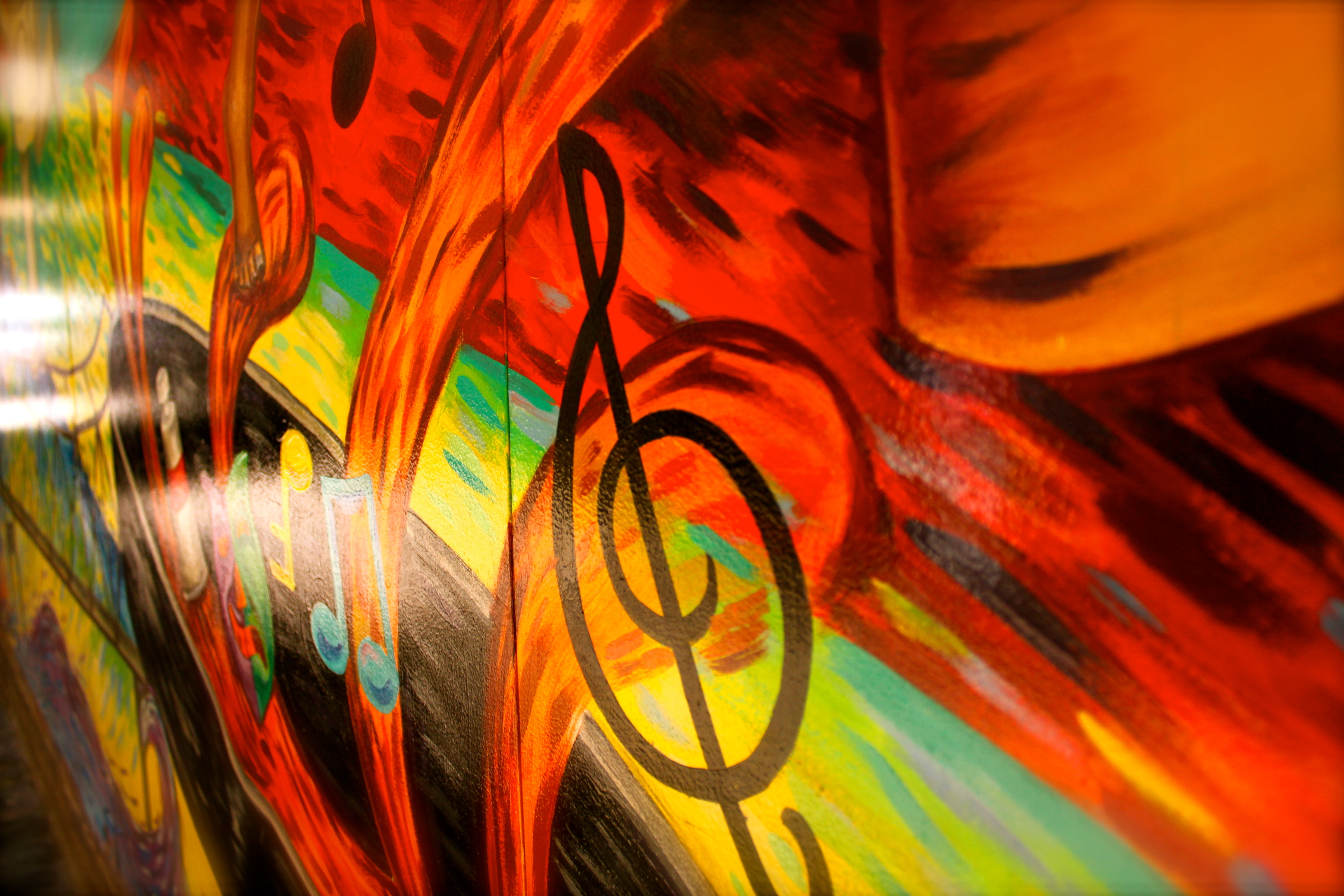 Despite not being one for church, I am a devoted follower of gospel music.  The rowdier, the better.  (The Good Lord and I agree on this one.)  I also believe that brunch should be praised as the hands down best meal known to (wo)man.  Sometimes when two unmistakably sublime things merge, the Power Couple sum is even better than its parts.
Enter Sunday Gospel Brunch.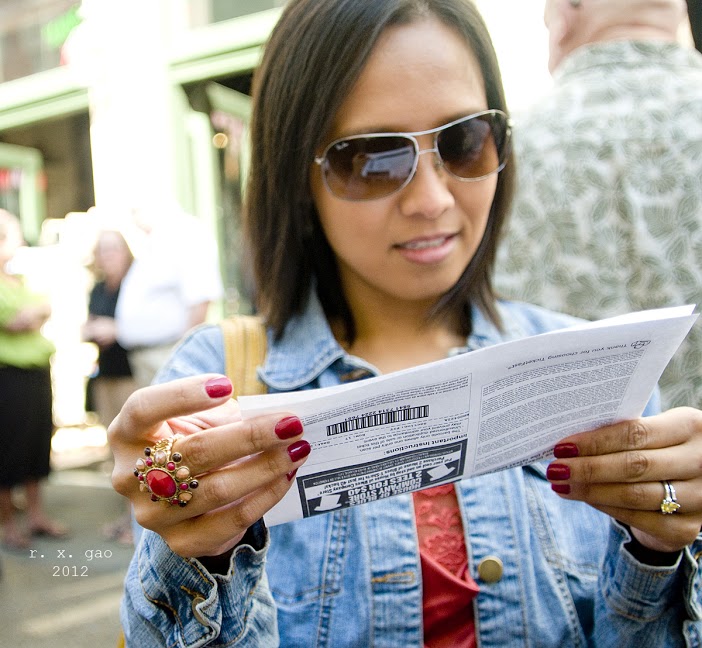 N'Awlins puts on a particularly delicious Gospel Brunch at the House of Blues.  The show is famous for good reason, but the line weaving through the House of Blues' Voodoo Garden and restaurant is entertaining on its own.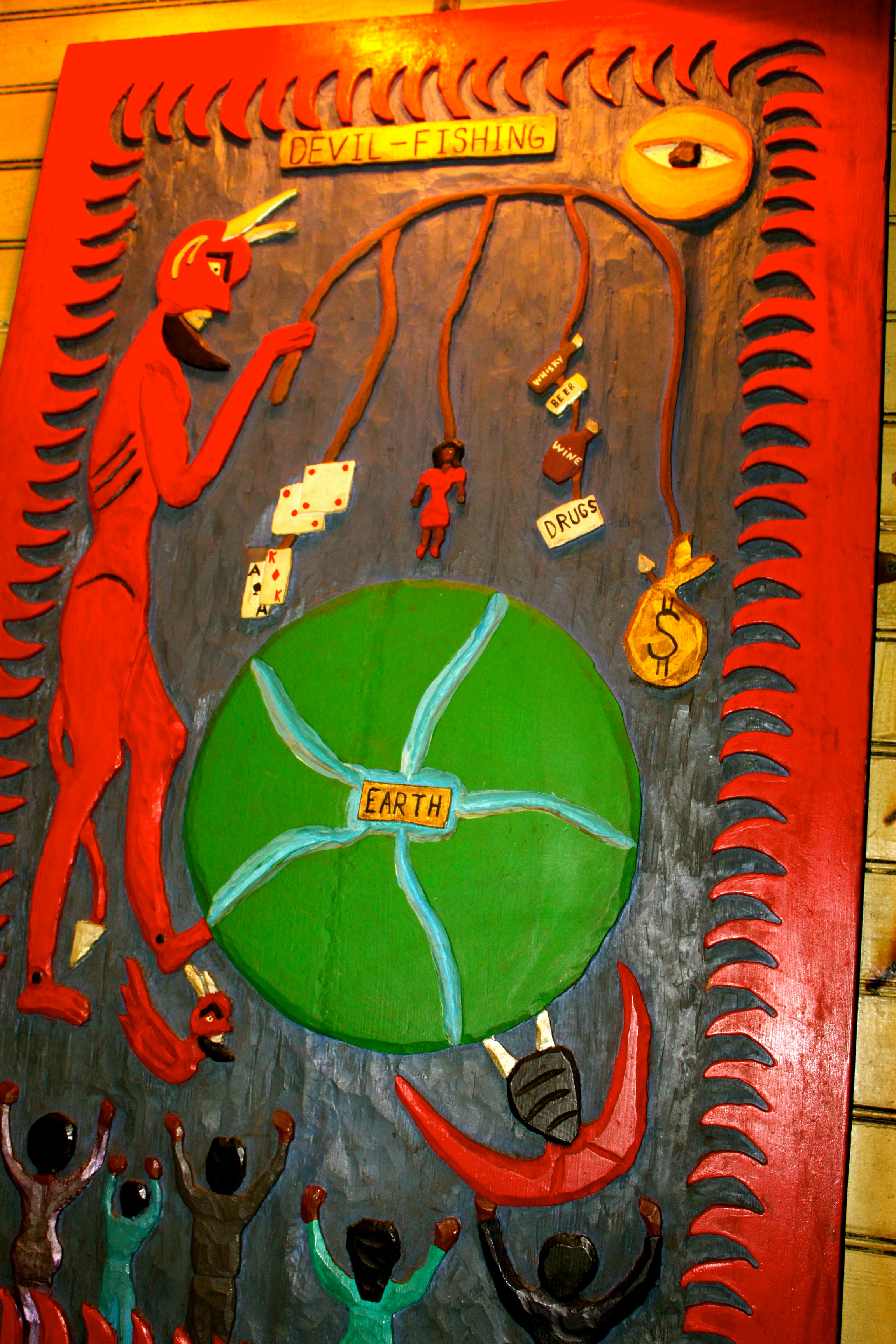 Our group of six lucked out with a table right near the stage!  (And near the speakers… our ears were still ringing with praise long after the concert ended.)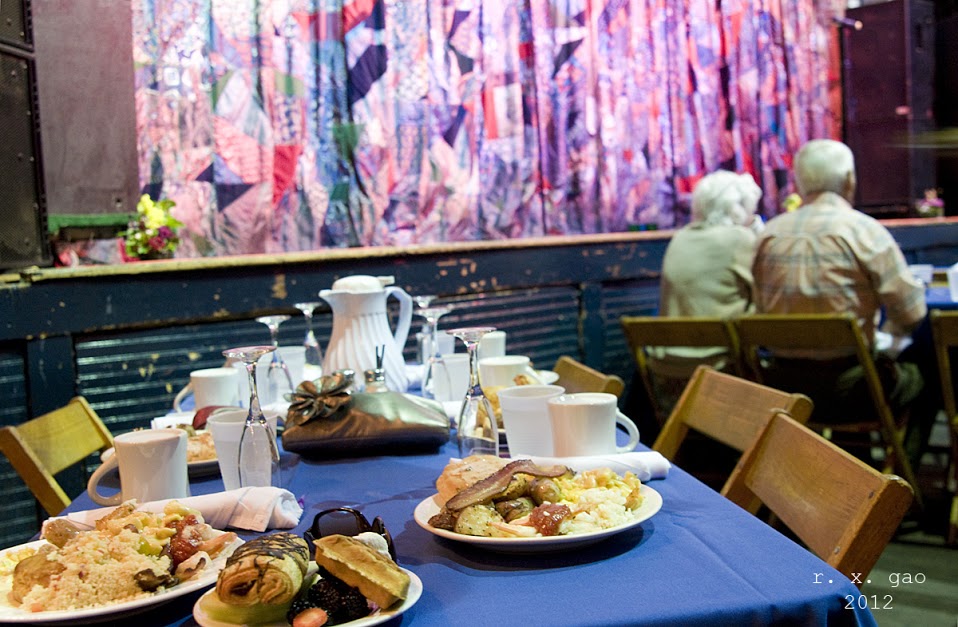 The moment that The Electrifying Crown-Seekers took the stage, I had devout Gospel Brunch converts on my hands.  We were clapping, foot-stomping, and singing with the best of them.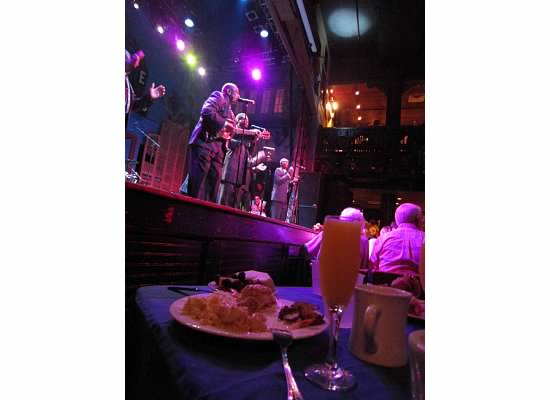 Gospel brunch ended as any real New Orleans event should: with a second line!  Similar to the culture's famous jazz funerals, second lining is a thoroughly N'Awlinian (of course it's a word, don't be ridiculous) affair.  If the 'first line' is the parading troupe of brass musicians, the 'second line' is the band of folks following them down the street, strutting, dancing, and twirling handkerchiefs.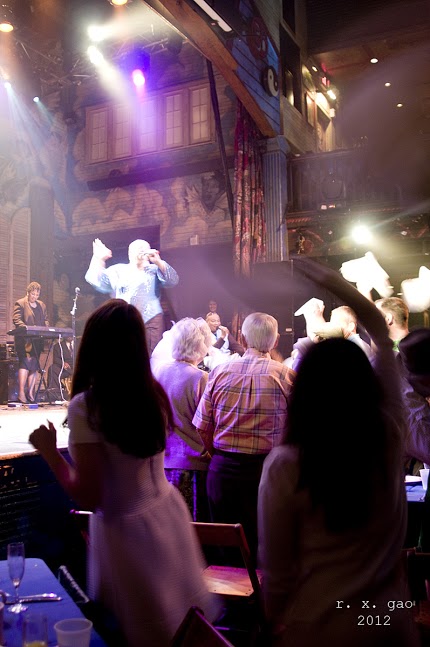 Second lining is a celebration of celebration itself, and there's nothing more New Orleans than that.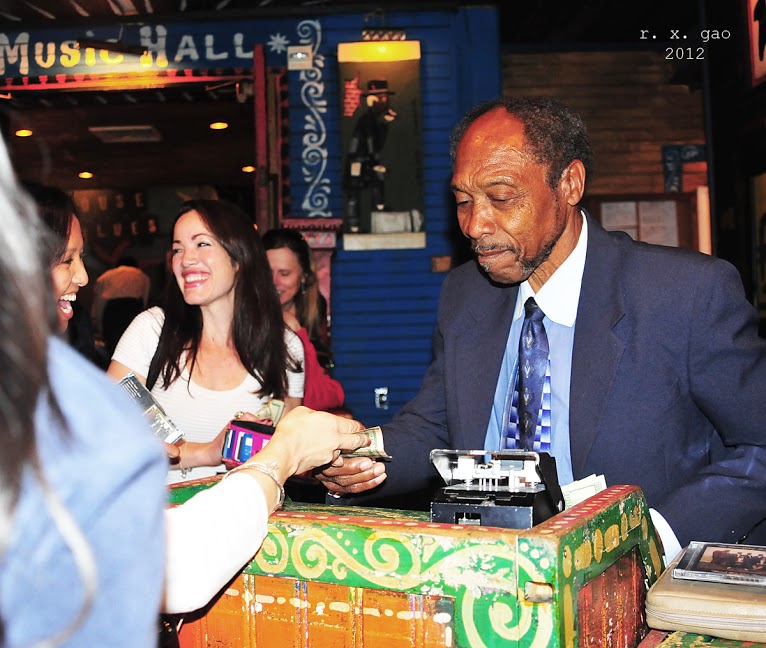 Not ready to end our Sunday party, we decided to pay a visit to Mardi Gras World, the studio that works to create many of the larger than life parade floats for each year's celebration.  We were able to get a sneak peak at some of the decor in the works for the 2013 Mardi Gras parade.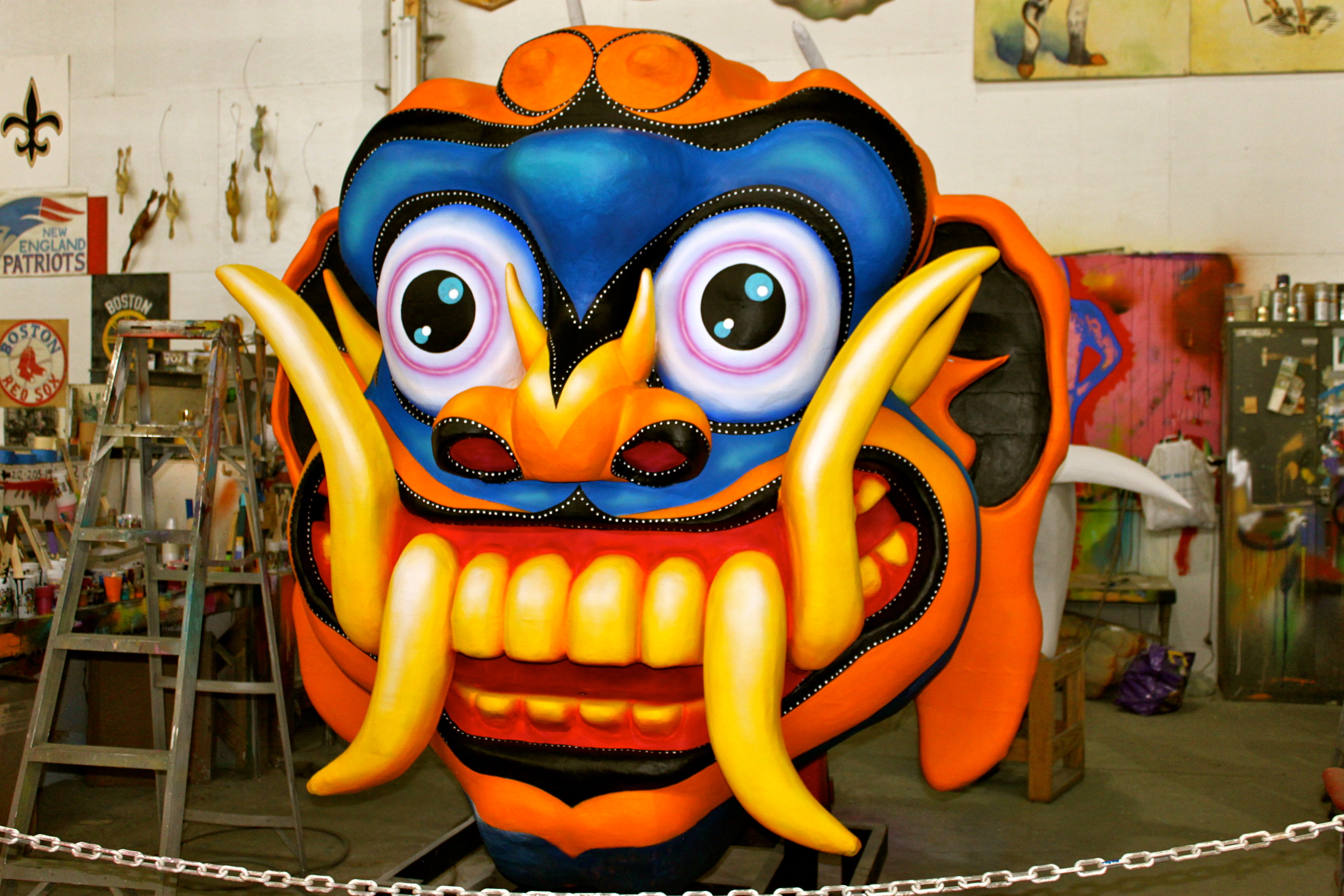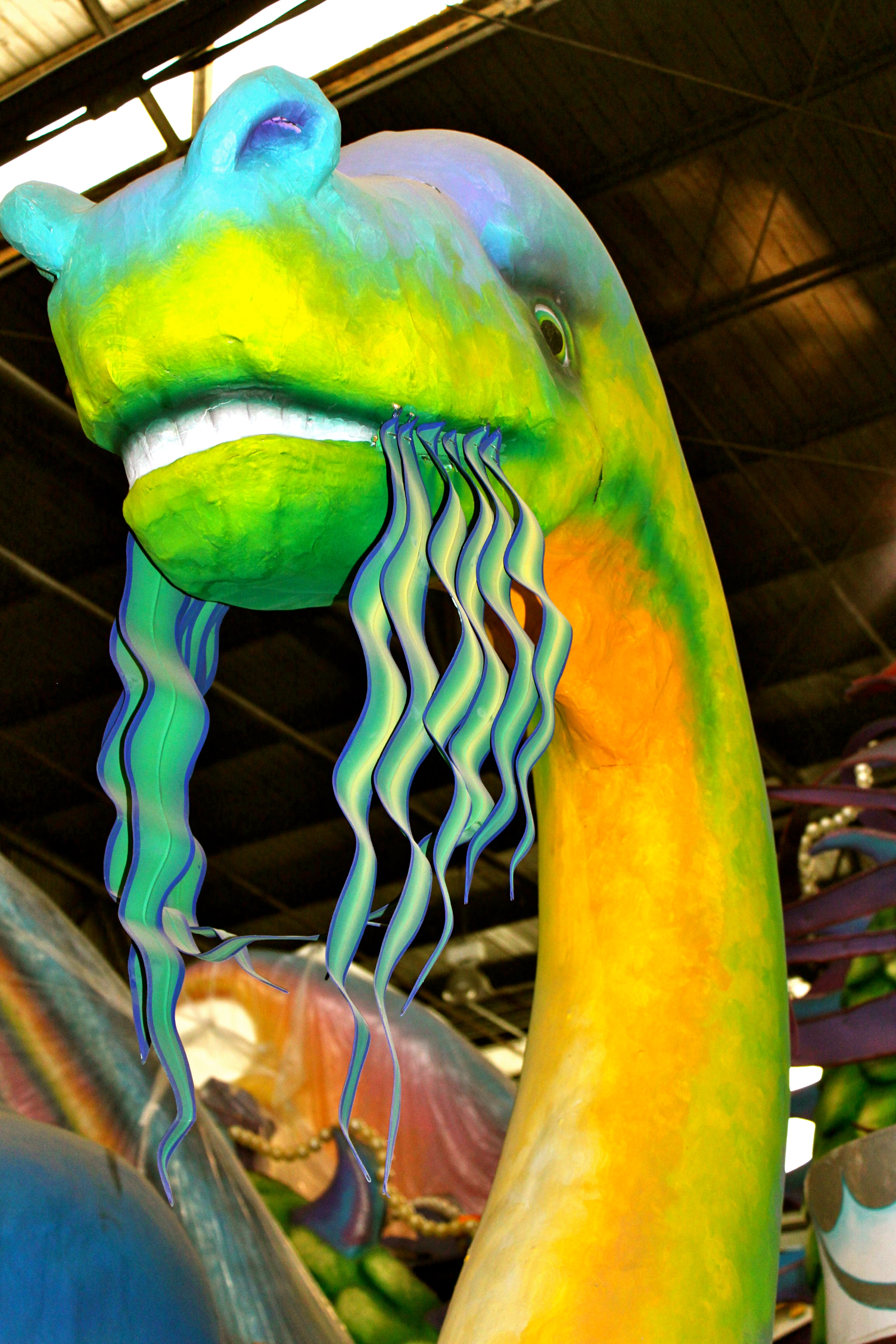 It was Mardi Gras without the excessive drinking & boobage, for all us old folk to enjoy.
After a pecan praline along the Mississippi River- and a most necessary stop at Café du Monde for yet another round of frozen chicory café au laits and beignets- we stopped to meander through the French Quarter's famous Jackson Square.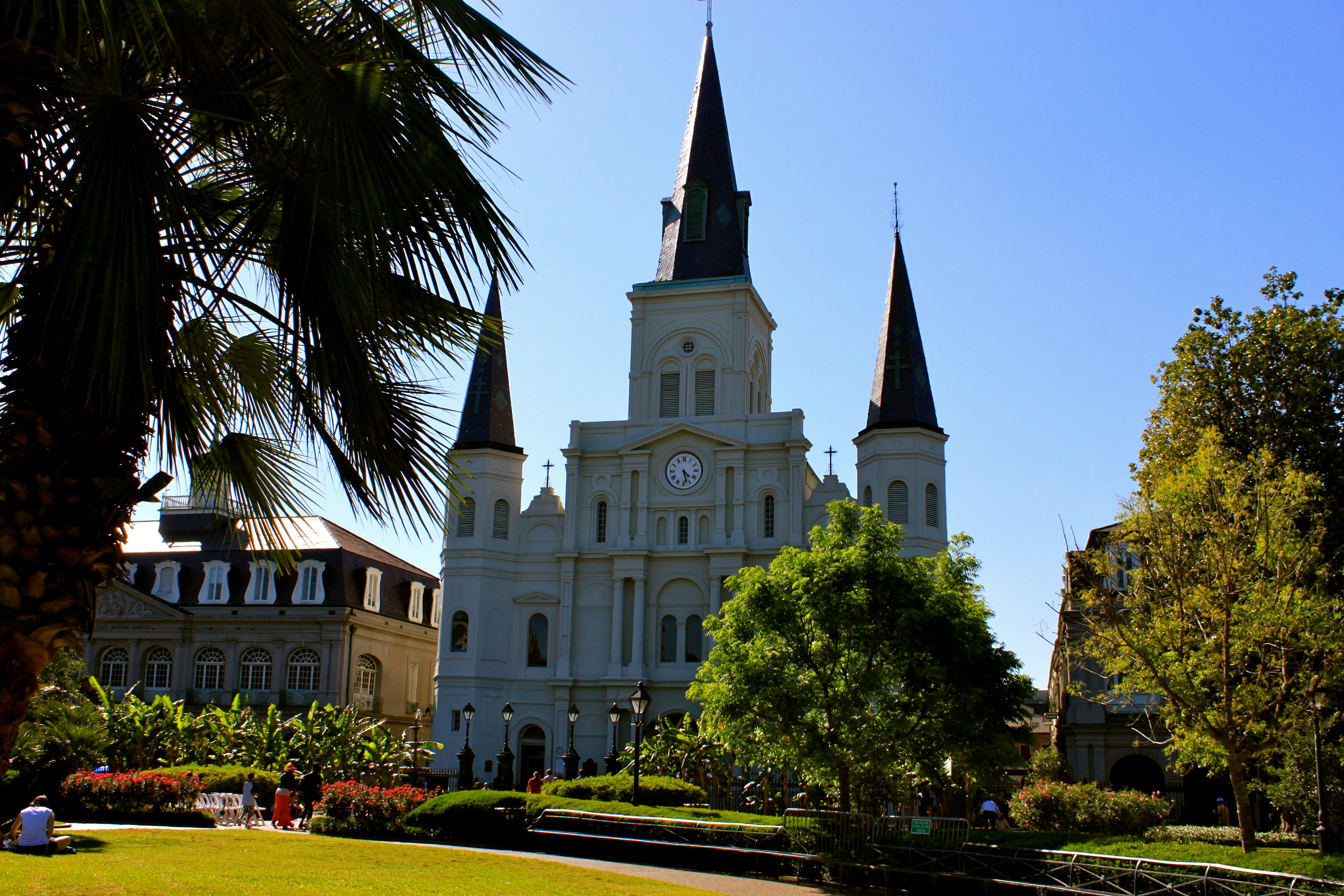 Jackson Square is the heart of tourist hubbub in the French Quarter, with artists, vendors, palm readers, and preachers all vying to capture your attention.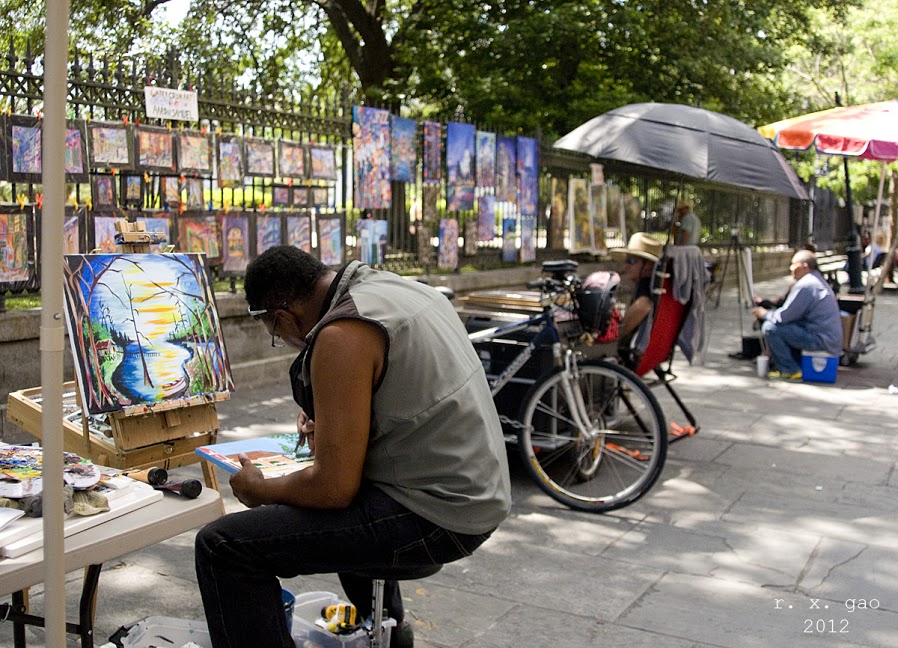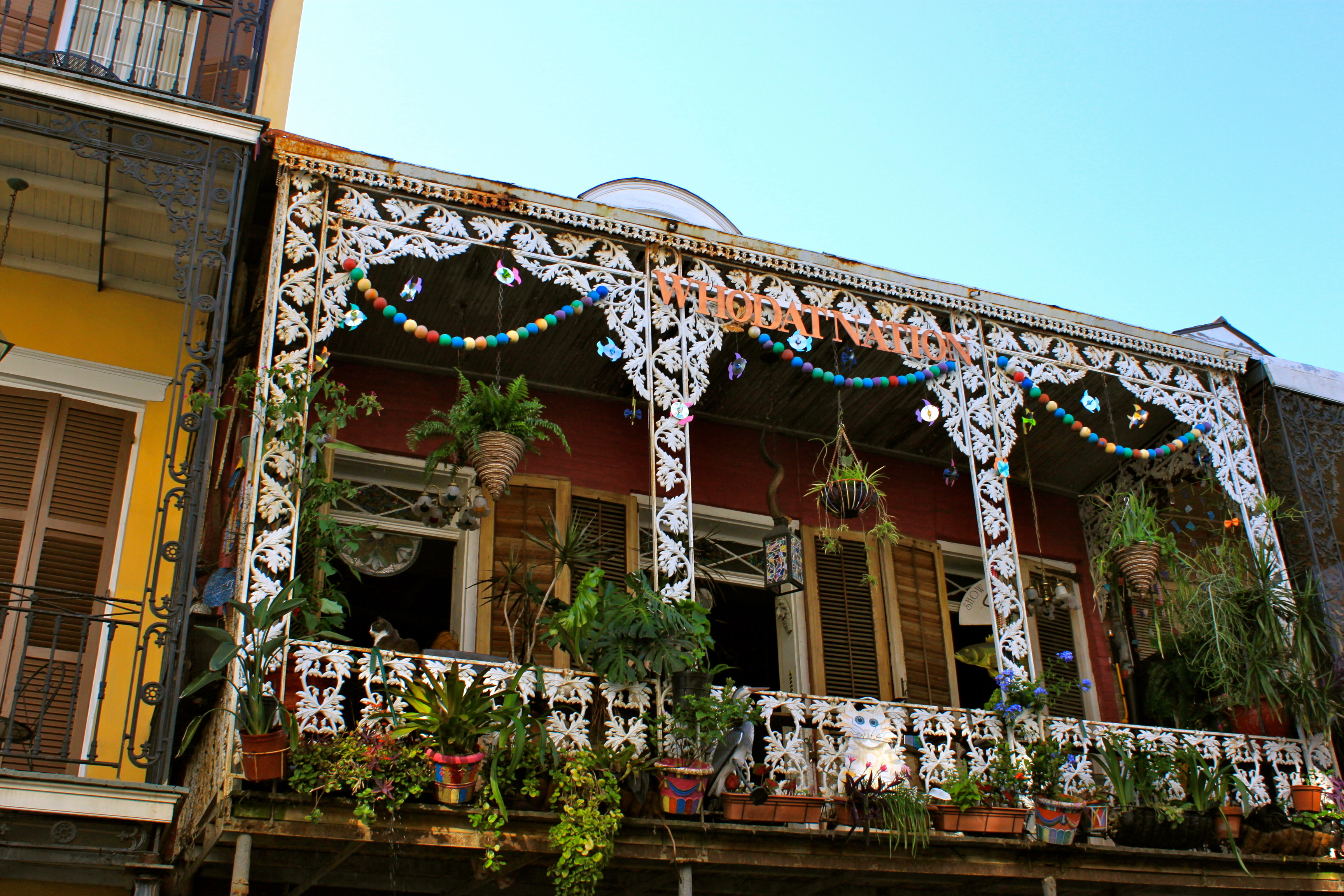 Before our New Orleans weekend came to a close, I wanted to visit one of the city's famous, above ground cemeteries.  Because New Orleans is built on a swamp, the dead could not be buried underground; instead, above ground mausoleums were constructed.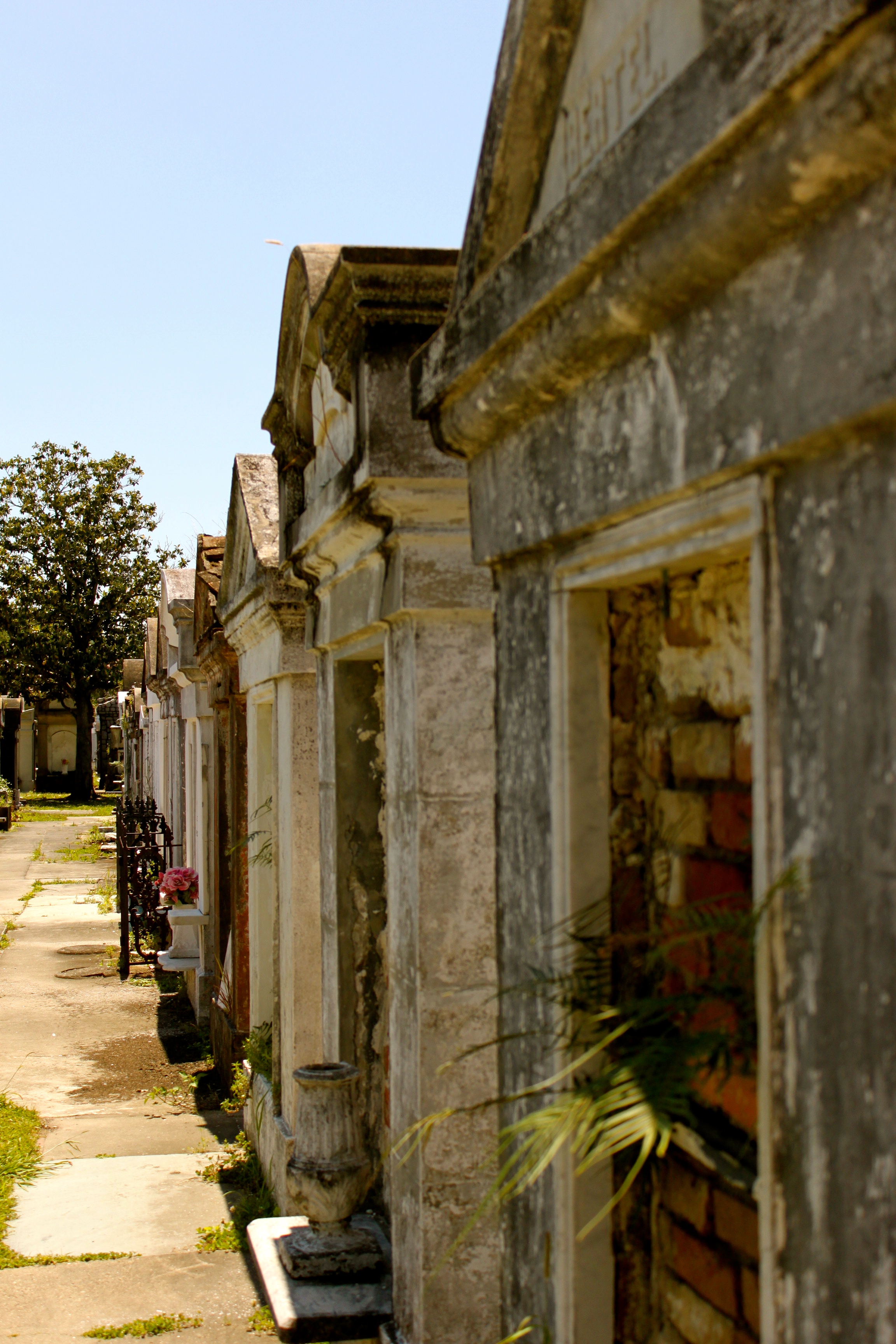 My traveling companions weren't 100% sold on the cemetery as tourist destination idea.  But, like Gospel Brunch, buy-in was quick and complete.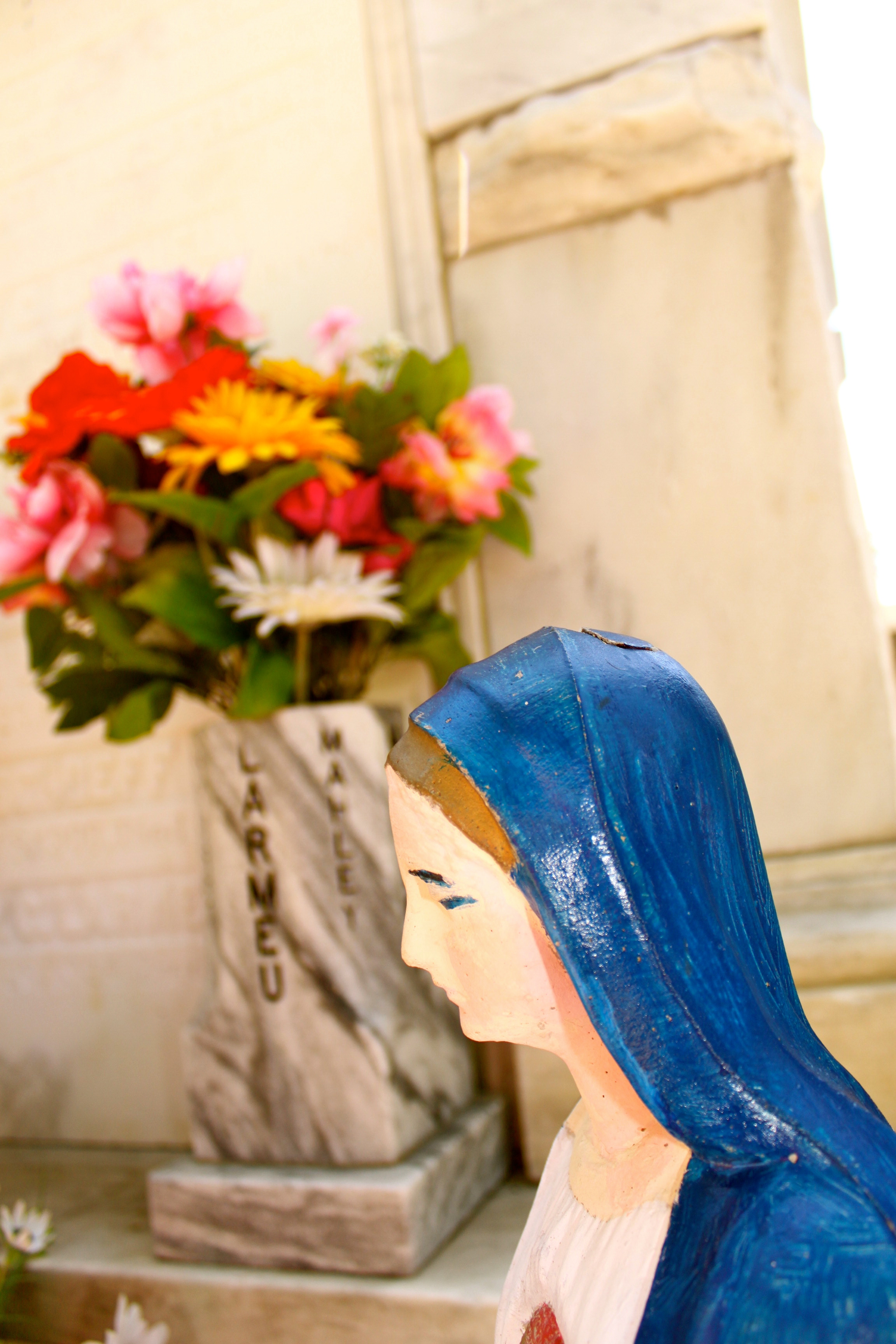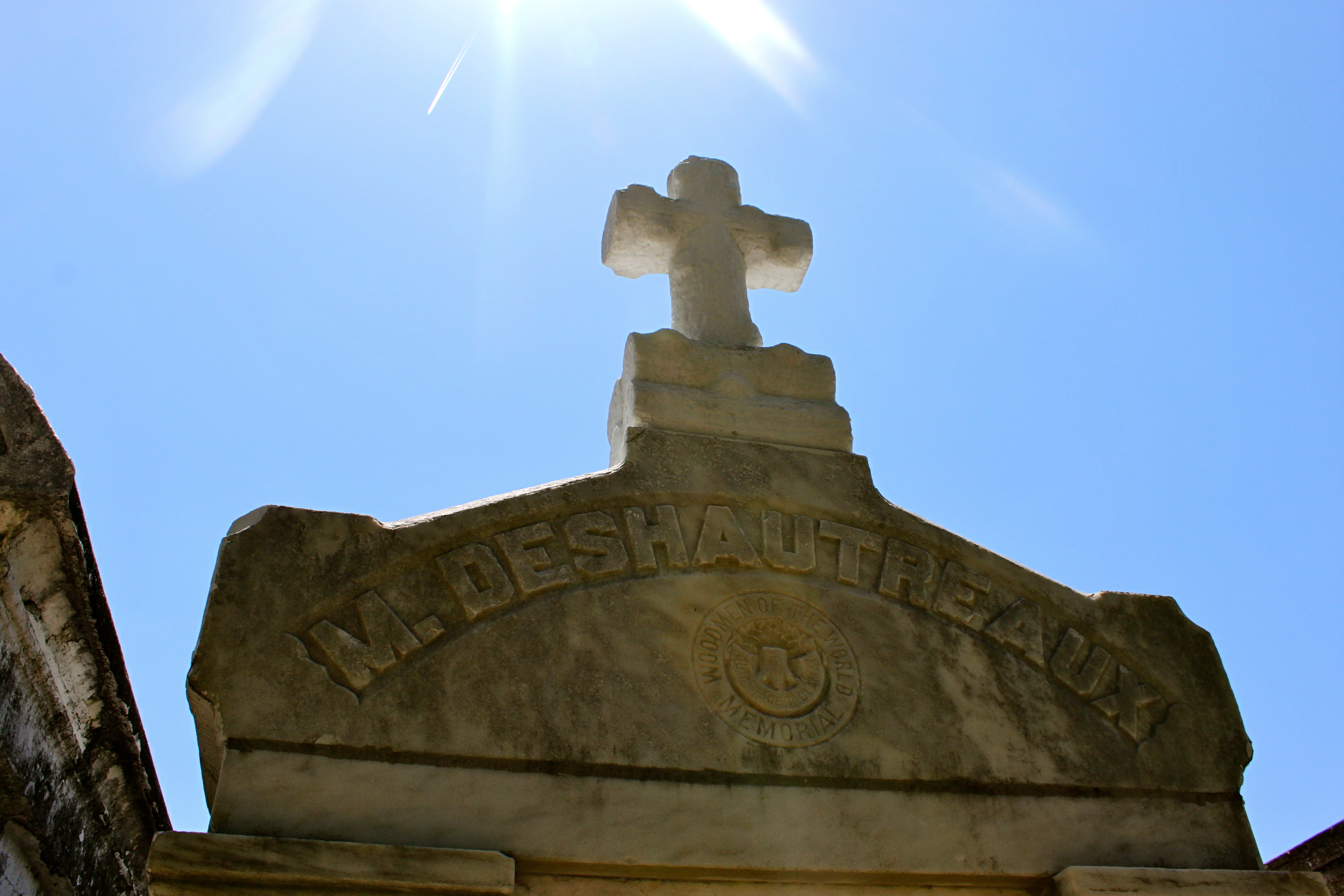 For its raucous debauchery, New Orleans is a city bubbling with magic and founded on faith.  It's strong in soul… unwavering in its rakish, voodoo spirit.  And part of the city's magic must lie in this insistence on celebration- in music, in faith, in gaudy papier mache characters… even in death.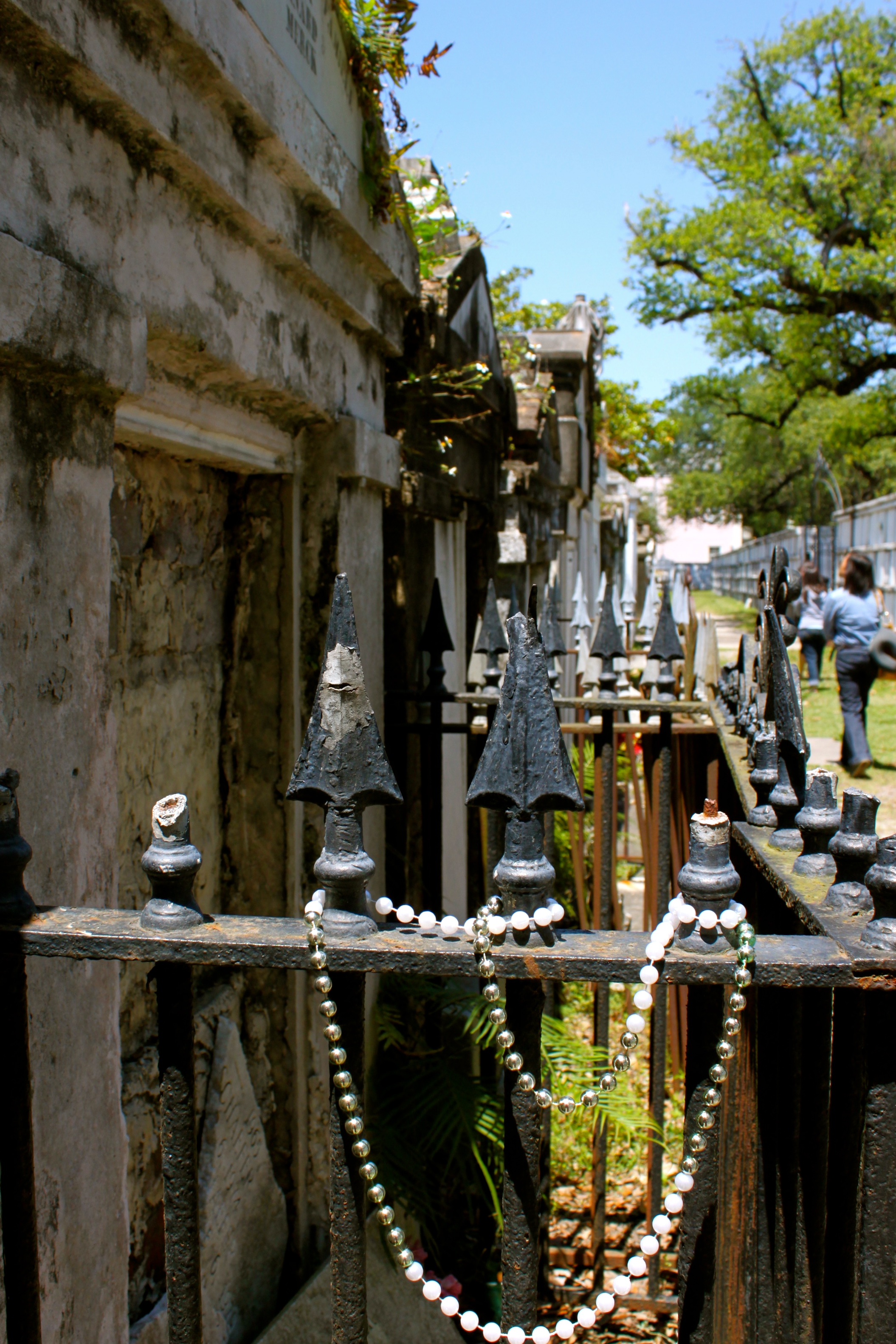 Who dat?  It's N'Awlins, that's who.
Clearly.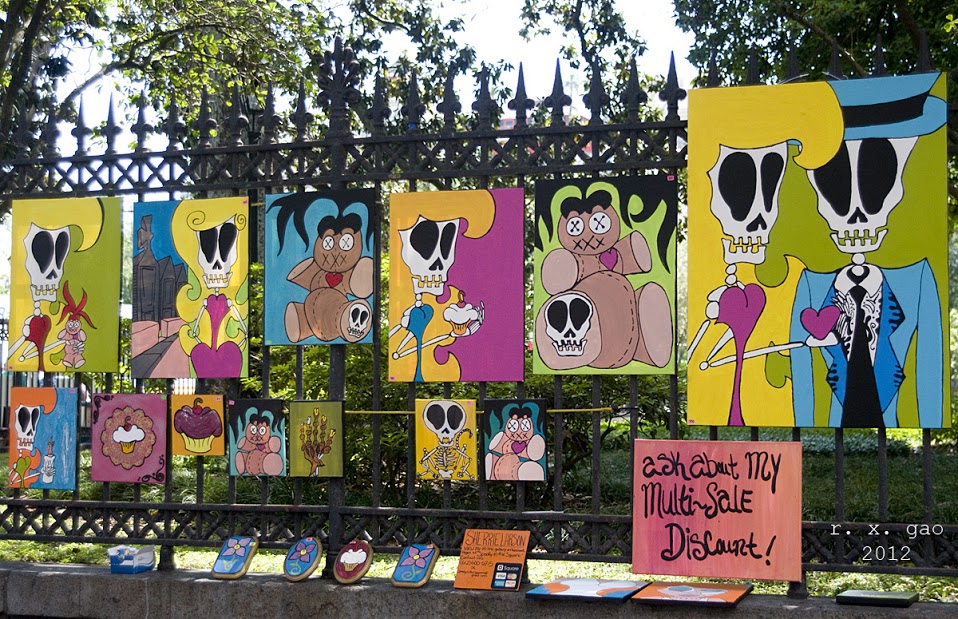 Details of the Day: Having been to quite a few Gospel Brunches in my day, I can confirm that the New Orleans House of Blues puts on quite a show.  Breakfast is plentiful, the show is slick, and in a city with so much soul, it seems only right to stop on by.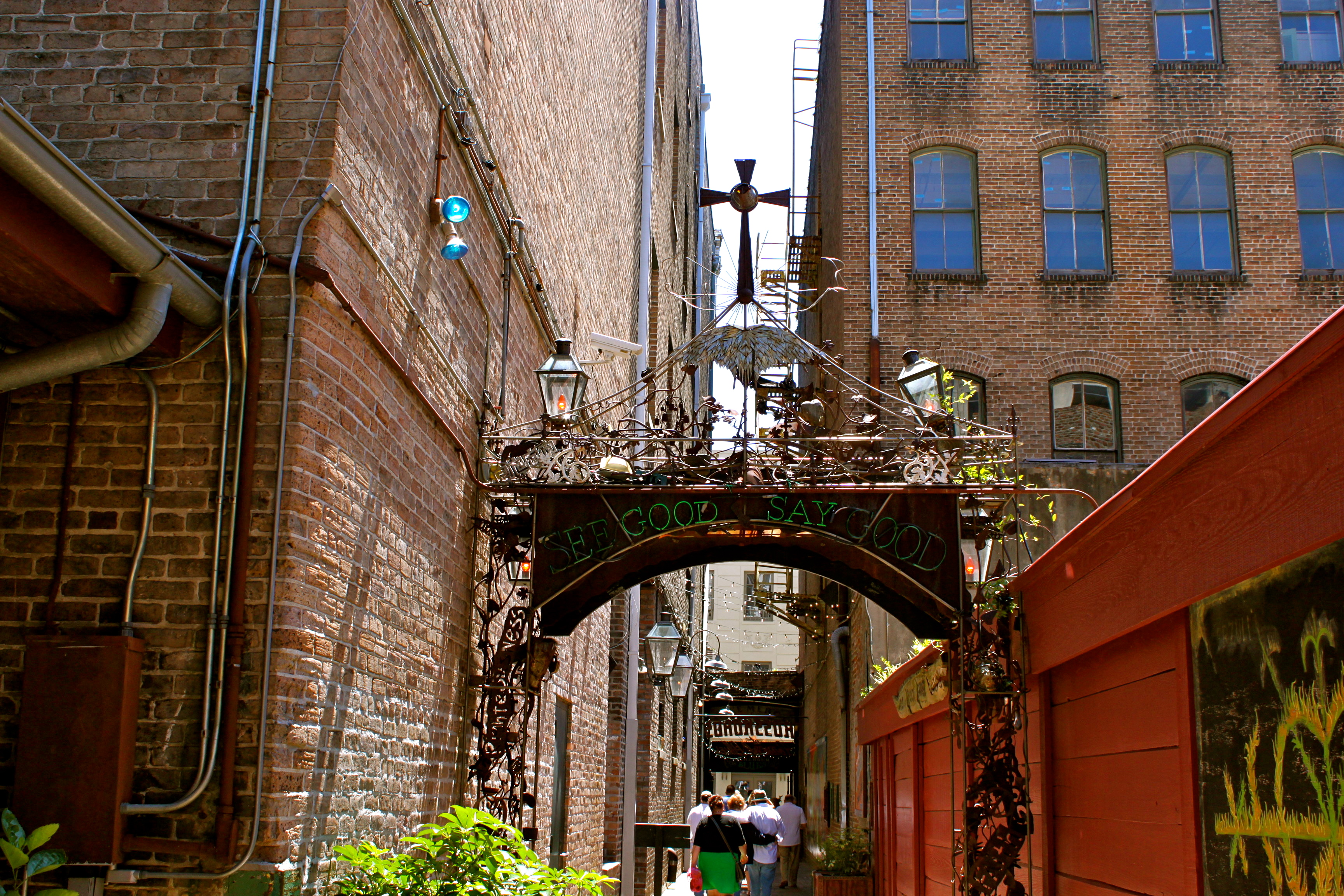 If you're interested, Mardi Gras World has a ridiculous number of shuttle stops throughout the city and will provide free transportation- all you have to do is call (504.229.3343).  Always appreciated when you're traveling in a group of six, like we were!  Tours begin every half hour, from 9:30 – 5:30pm every day.  Although fun, beware that Mardi Gras World is incredibly touristy and not a little gimmicky.  But if it's your only chance to get a taste of Fat Tuesday, it might be worth a stop.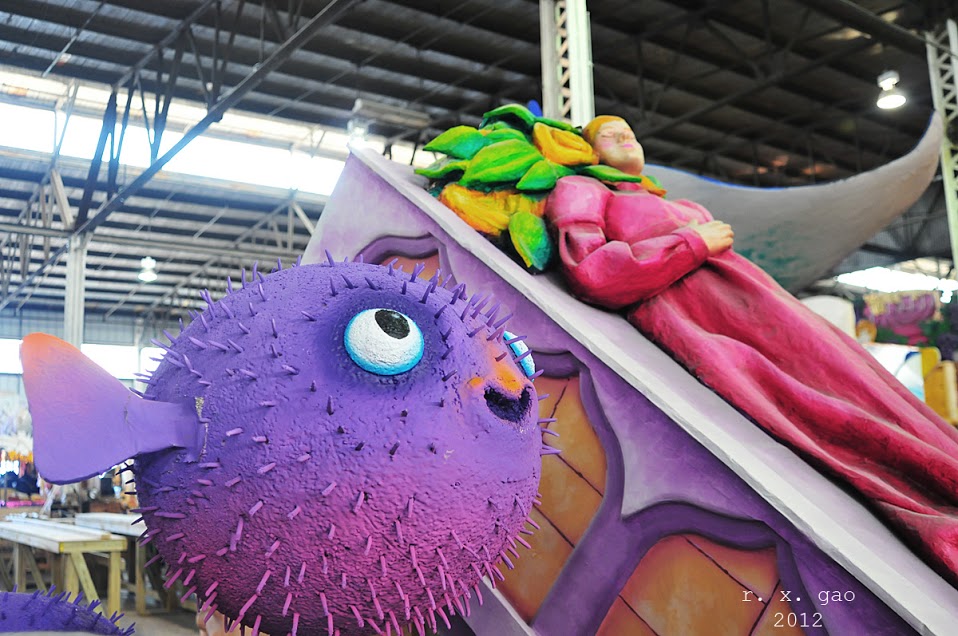 St. Louis Cemetery #1 is perhaps the most famous above ground cemetery (Marie Laveau the Voodoo Queen is buried here), but we really enjoyed Lafayette Cemetery No. 1, located in the Garden District (the main gate is on the 1400 block of Washington, right across from the famous brunch spot Commander's Palace) .  The non-profit group Save Our Cemeteries offers tours most mornings, and 100% of your ticket price will go to restoring these N'Awlinian cultural treasures.
**This seemed a fitting post in honor of my dad, who would've been 55 today!  Although my pops never got to visit New Orleans, Mr. M & I bought him a gold alligator pimp cane as a joke when we passed through the city on a cross-country roadtrip.  He loved it, carried it with him until the day he passed away, and "Allie" the gator cane from New Orleans marked his chair at our wedding a year later.  Laissez les bon temps roullez!
Finally, a huge thank you to my photographer friend, Ralen Gao, for her gorgeous photos.  Any pic that looks better than the ones I generally take… isn't mine!**
Want More?