With all the hype surrounding Machu Picchu, it could easily be one of those overrated places that's frustratingly uber-disappointing in real life.  Even the journey to get to Machu Picchu is slightly epic.  Whether by train (as Mr. M & I did) or by 4-day hardcore trek, you have a whole lotta time to imagine and re-imagine "Machu Picchu: The Legend" in your head before actually seeing it.
National Geographic's mind-boggling pictorials have pumped us up so much we seem destined to be let down.
And yet…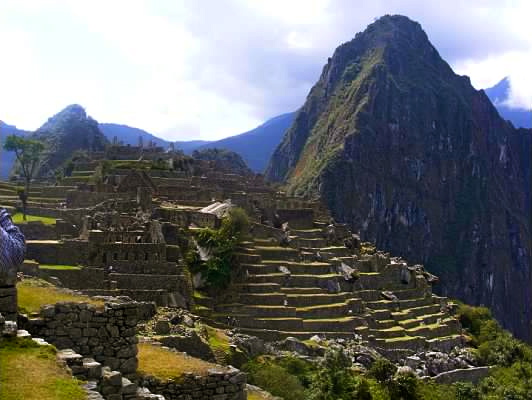 … your trumped-up imagining of Machu Picchu is STILL underselling the experience.  It. Is. AWESOME.
The kind of awesome that forces you to stop dead in your tracks and to let your mouth hang open and to breathe in the smell and sounds and everything because you don't want to forget what being there was like.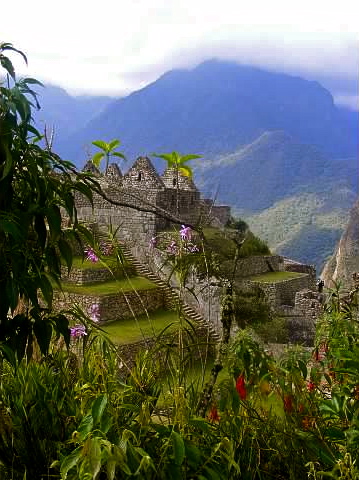 Day #10,004 1/2: At almost 8,000 feet above sea level, Machu Picchu really is… forgive the pun… breathtaking.  Right at the dramatic convergence of the Peruvian Andes and the Amazon basin, the scenery takes your head a little while to get around.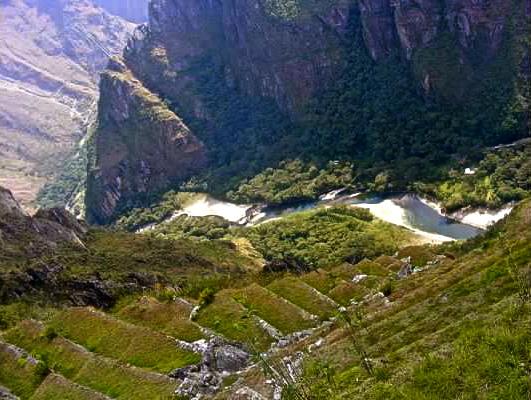 After the mind-bogglingness of being in Machu Picchu dipped to levels that permitted me to do things like: (1) walk and (2) talk, Mr. M & I joined our group for a guided tour of the citadel.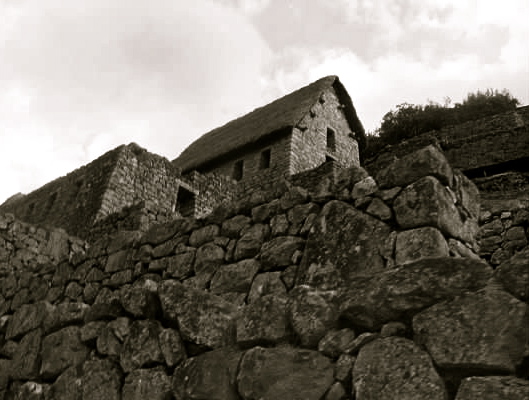 Machu Picchu was built by the Incas in the 1400's, and archaeologists are now agreeing that Machu Picchu was a royal retreat for the Incan Emperor Pachacuti- an Incan Camp David, if you will.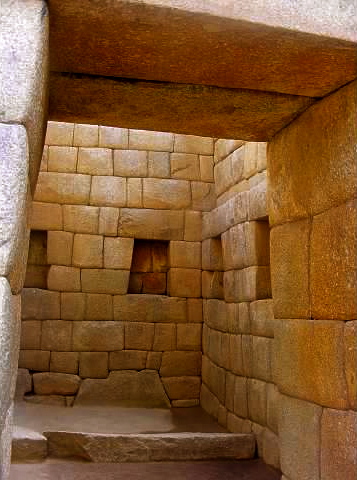 The whole complex was abandoned at the time of the Spanish Conquest and supposedly not "discovered" until 1911 when Hiram Bingham introduced Machu Picchu to the Western world.  Bingham took a bunch of artifacts back to Yale University, where they were squirreled away in the Peabody Museum for 100 years.  After public outcry got louder (and the Peruvian government filed a lawsuit against Yale in 2008), most of the objects were returned to Peru.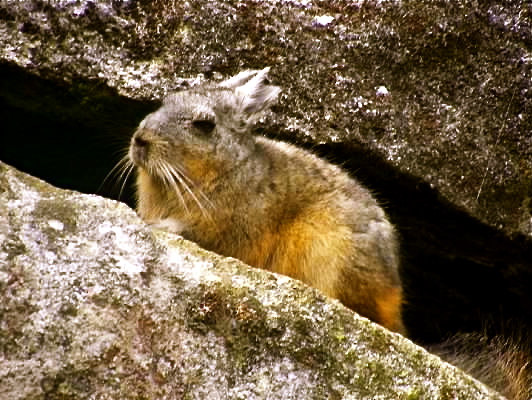 It was amazing just how much 'exploring' you're allowed to do in Machu Picchu!  It's extremely accessible, and not a lot is roped off or closed to visitors.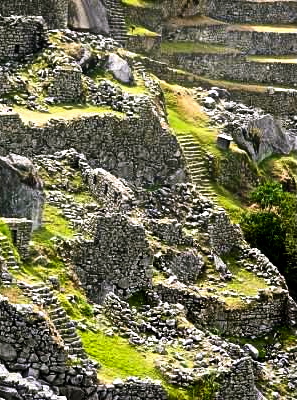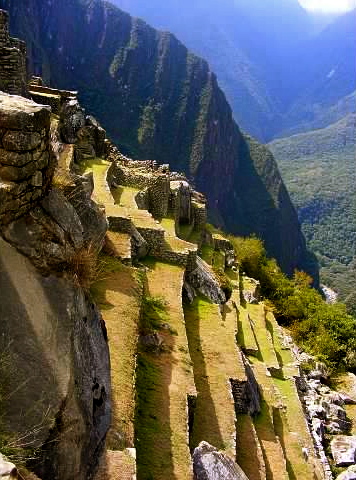 While exploring the royal tomb and living areas, things started getting reeeally crowded.  11am – 4pm is rush hour in Machu Picchu, and best believe errrbody wants their picture in front of the classic MP vantage points.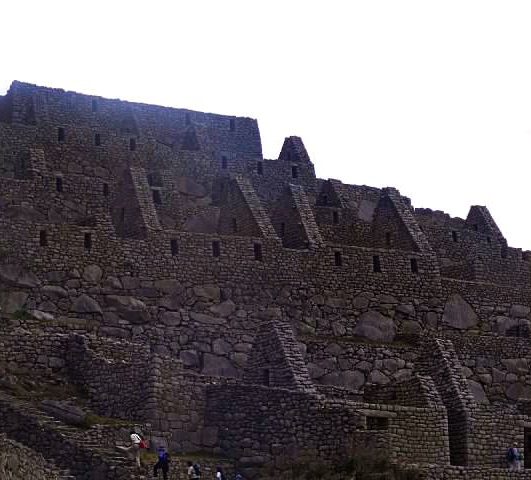 In addition to the crowd factor, traveling with a group meant a much, much slower pace than Mr. M or I were used to.  Although our group planned to spend the remaining hour or so touring the main citadel, Mr. M & I really wanted to hike the last part of the Inka Trail up to the Intipunku Sun Gate.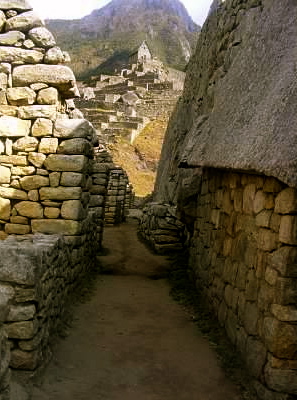 Our guide gave us his blessing and told us there was no way we could make it there and back before our bus left for the train station- maybe halfway he said, if we hurried.  Unfortunately he did not know me well.  Once a challenge has been issued, it shall be met, sir.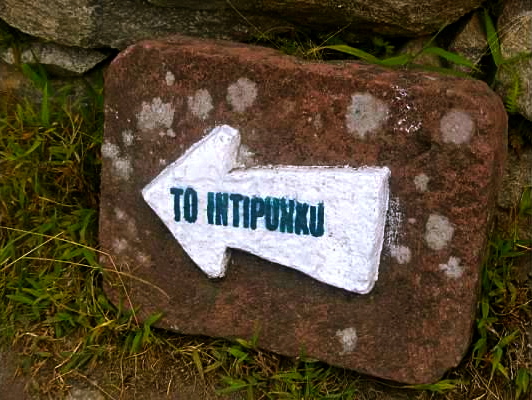 I thought we'd been slowed down by the tour group, but as Mr. M & I hiked the sloping path up to the Sun Gate, I realized that the altitude was having a much bigger effect on me than I would have imagined.  Even at 8,000 feet, I noticed that I was out of breath on a trail that normally would've been a Sunday stroll in the park!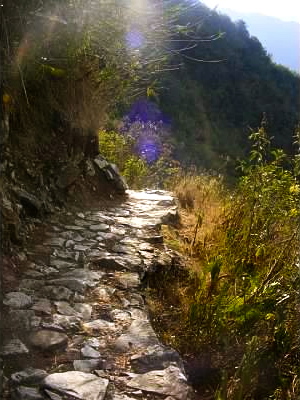 The scenery along the trail was more than worth slowing down for… and provided much-needed opportunities to catch my breath.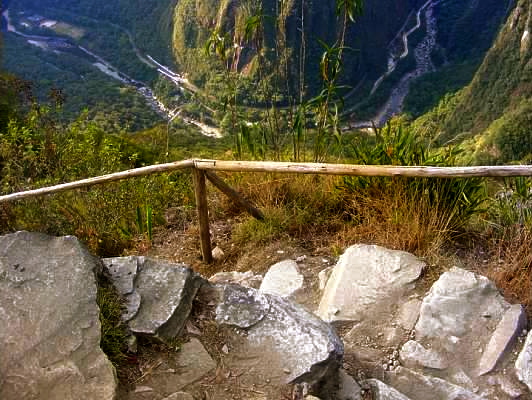 With 30 minutes before the bus left, Mr. M & I arrived, breathless, at The Sun Gate.  Even on a tight timeline, a moment like that must be celebrated in reverence.  After a congratulatory selfie, we sat together on the steps in silence.
To be completely honest, I don't remember a lot of what we learned on our guided tour of Machu Picchu.  I don't think we even made it to the Condor Temple, which is supposedly one of the main sights in the citadel.  And I somehow missed taking any pictures of MP looking down from the Sun Gate.
But I will never forget the five minutes I spent sitting on those Incan rock steps next to Mr. M with the blood pumping in my ears and my dirty hiking boots dangling high over the Sacred Valley.  Those five minutes were laden with more feeling than I can put down in words.
Life is such a gift to be given.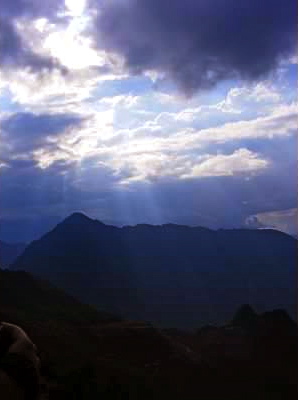 And then, because our guide had sufficiently scared us about missing the bus and being stuck in MP without shelter (which in retrospect might've been an even more fun adventure), we sprinted back down the mountain.  We ran so fast, in fact, that we made it back with a few minutes to spare; this was quite convenient because we also happened upon some very cute locals.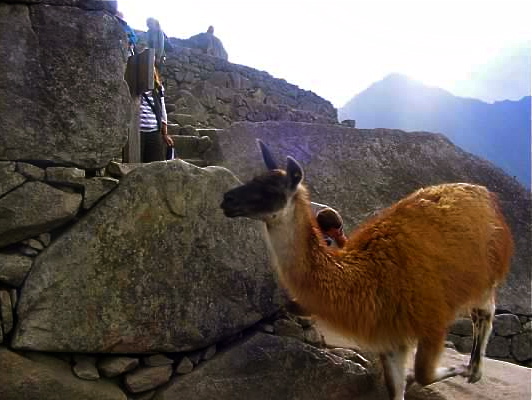 As I hid my head in Mr. M's armpit for the death-ride back down to Aguas Calientes, I thought about the fact that Machu Picchu was only designated a World Heritage Site in 1983.
That it's gone from relatively unknown  to an item on arguably every Bucket List EVER in the span of 100 years made me think about the sheer number of visitors that tromp all over MP on a daily basis.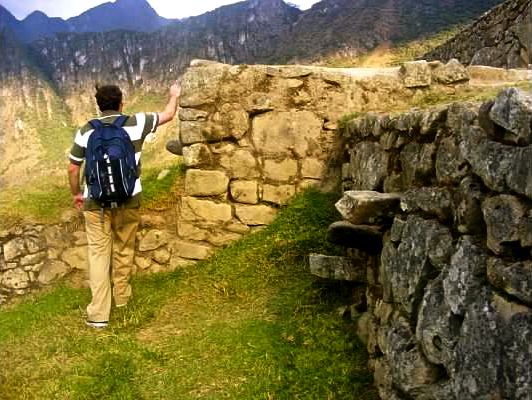 Even though the Lost City of the Incas has most definitely been found, Machu Picchu is somehow highly intimate and personal.  Perhaps it's able to stand up to the hype because "Machu Picchu: The Legend" seems to be reinvented again and again… every day by every person who passes through.  Its universal awesomeness might be a direct result of this relatability- this chameleon-like ability to bear such intimate, overwhelmingly exquisite moments.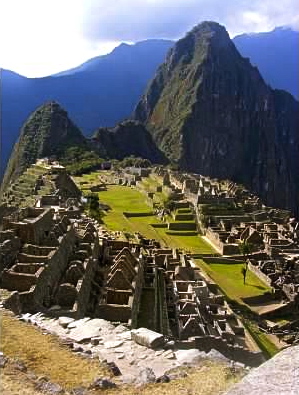 My moment was a few minutes of dusty, out-of-breath calm on a rocky ledge.
And it was better than anything I could have imagined.
Details of the Day:  
There are no informative placards within Machu Picchu to tell you what's what and give you an overview on history.  While I normally love me an educational sign, their absence helps MP to feel adventurous & undiscovered… and not at all like an oversourced field trip locale.  This said, either bring a good guidebook (or a human guide) to get the full experience.
Sightsee backwards.  Tour groups all seemed to start, like we did, in the living areas… avoid the congestion by heading to the Sun Gate first and working your way back down.  Speaking of which, you should leave at least 45min to 1hr to hike up to the Sun Gate, and another 40min to get back down.  This should allow you to actually hike, rather than sprint, the trail.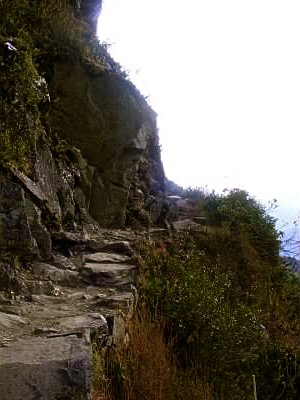 Having Your Own Moment in Machu Picchu: 
Plan ahead, peeps!  Keep in mind that a maximum of 2500 visitors can see MP daily- if you'll be visiting in July or August, book ahead here!  If you plan to hike the Inka Trail (26 miles of fun), the number of passes can book up to 6 months in advance.
If you're arriving by train, you'll arrive too late on that first day to climb the famous Huayna Picchu peak for an unbelievable view of MP and the surrounding Urubamba Valley.  Only the first 400 people into the park can sign up to climb Huayna Picchu (the first group is allowed to hike from 7-8am; the second from 10-11am), and if you're not signing up at dawn, it's not happening.  Of course, if you're planning on overnighting, you can line up at the bus depot early the next morning (remember to purchase an entry ticket that includes the hike to HP for $61)!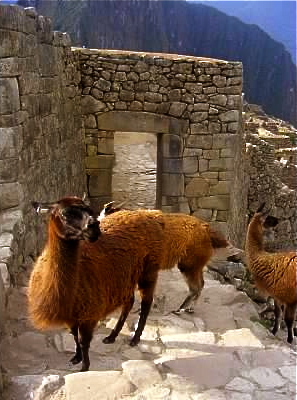 If you're not taking the Hiram Bingham, you'll have to do a bit of purchasing once your train arrives in Aguas Calientes. Purchase your $52 entry ticket (if you haven't already done so in Cusco), as tickets aren't sold at the MP entrance.  You can also purchase a roundtrip bus ticket for $14 from Aguas Calientes to MP… or, you can walk for free!  Although before doing so, please remind yourself: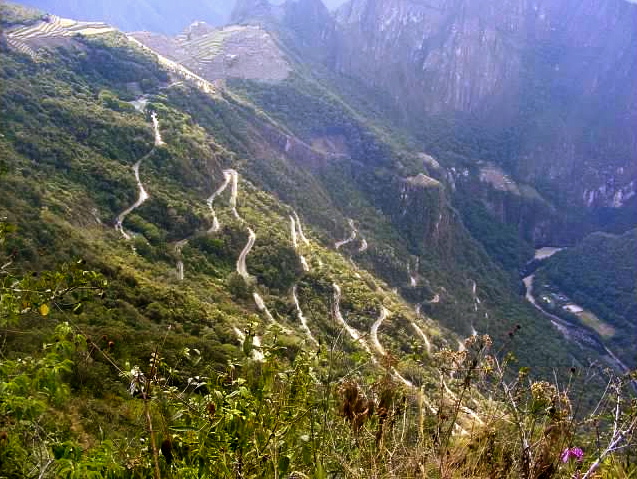 Want More?