If my recent face-stuffing trawl through Austin taught me anything, it was that food and travel go hand-in-hand.
Despite the havoc it wreaks on my waistline, eating my way through a new place is one of my favorite means of exploration.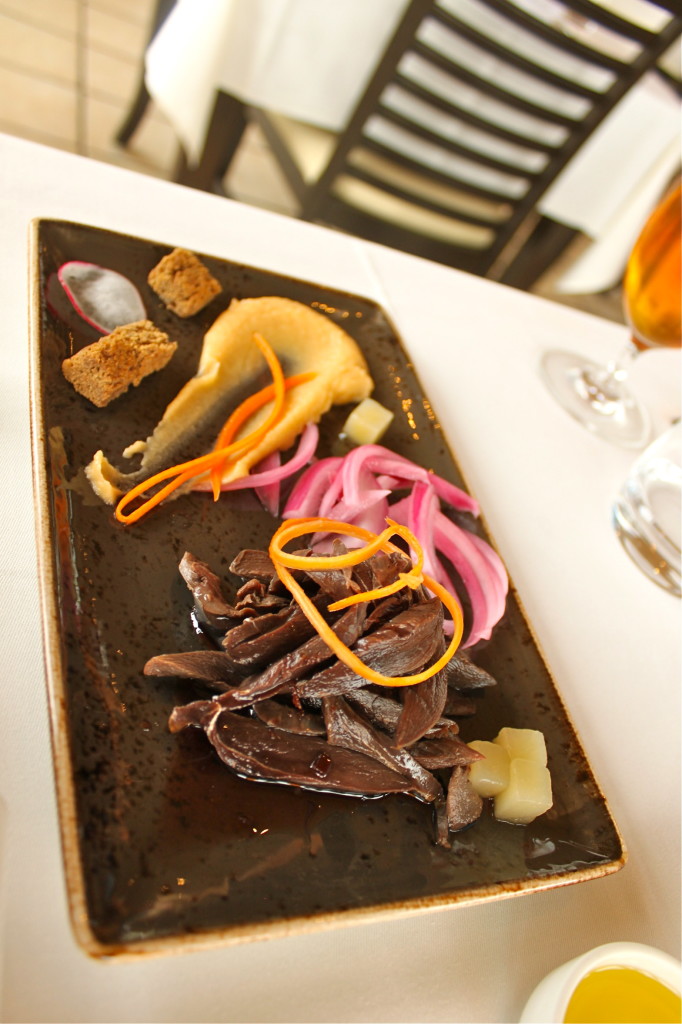 To eat the local foods is to peel back layers of culture and tradition and history. And it's just plain yummy. Let's not forget the yummy.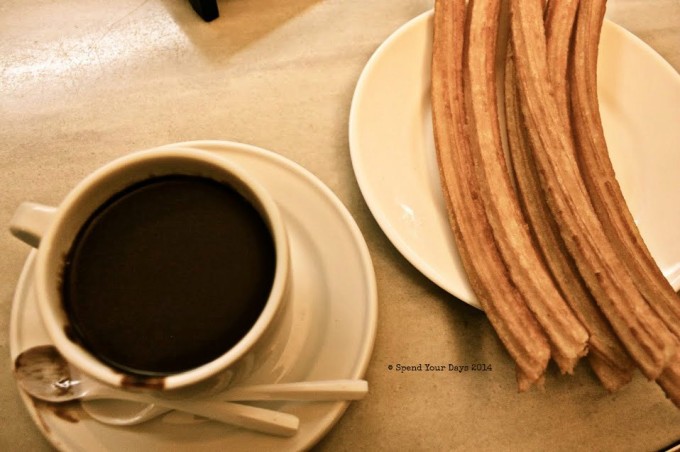 After returning from a trip, I find myself wanting to reminisce over past adventures by revisiting the food. Sometimes that means finding an authentic restaurant.
And sometimes the journey can be relived in the comfort of my very own kitchen.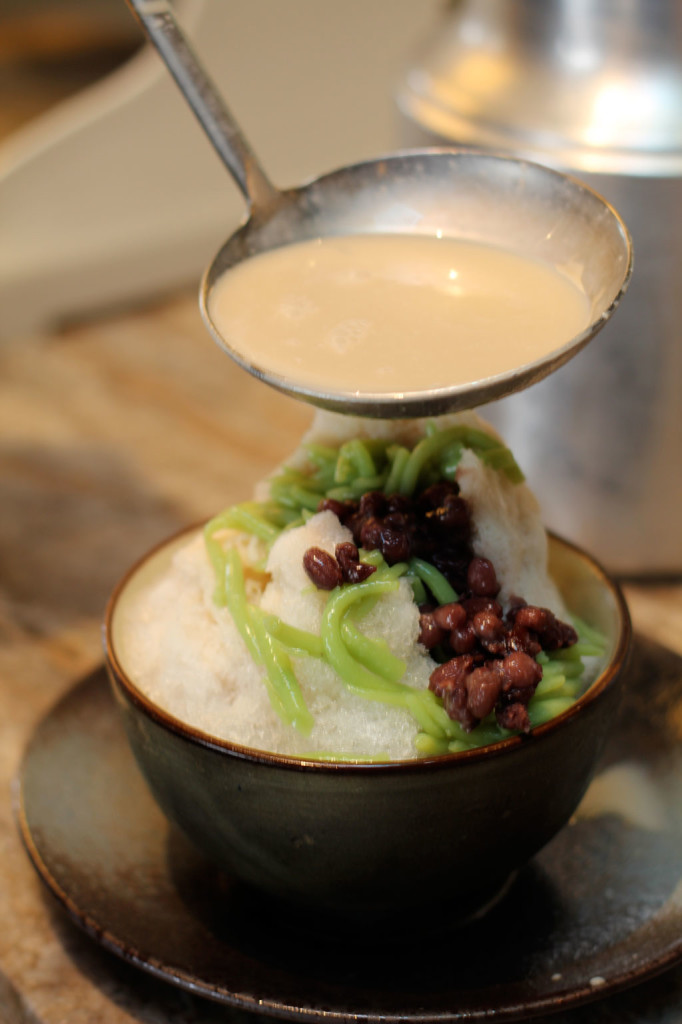 So I'm starting a new series for those of you who, like me, "see" the world with your tastebuds.
First up? Moroccan Mint Tea! (Yes, tea. We're working our way up to the high board, gang.)
Moroccan Mint Tea
What You'll Need:
Moroccan Mint Tea (bags are fine- we're not trying to impress anyone)
White Sugar
Fresh mint
Like it is in the UK, tea is a Pretty Big Deal in Morocco. It's not just slapping a Lipton teabag into a microwaved mug in the bleary-eyed hours of the morning.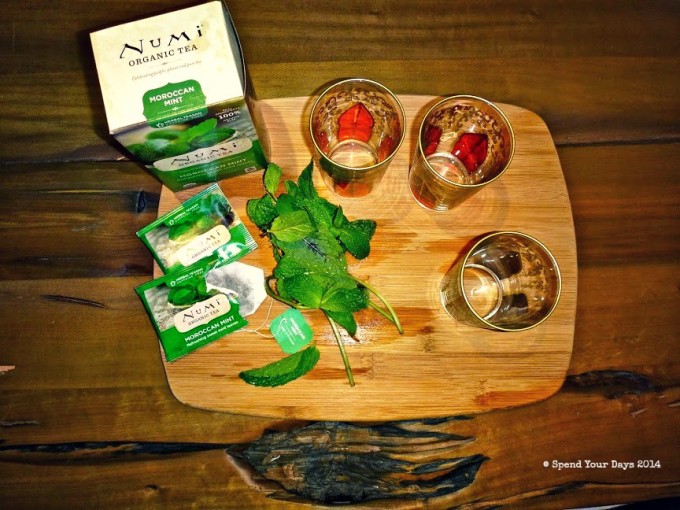 When we traveled to Morocco this past New Year's, Moroccan mint tea was ubiquitous, served at every meal, and offered up as a welcome whenever we arrived somewhere new.
Our guidebook even suggested that in Moroccan culture, a transaction isn't complete until you've settled the details over a pot of mint tea.
Mr. M still touts this as his biggest Moroccan disappointment: he had taken the book to heart and was convinced that haggling in the souk marketplaces would end with him in a back room, victorious and shaking hands over a lavishly poured cup of tea.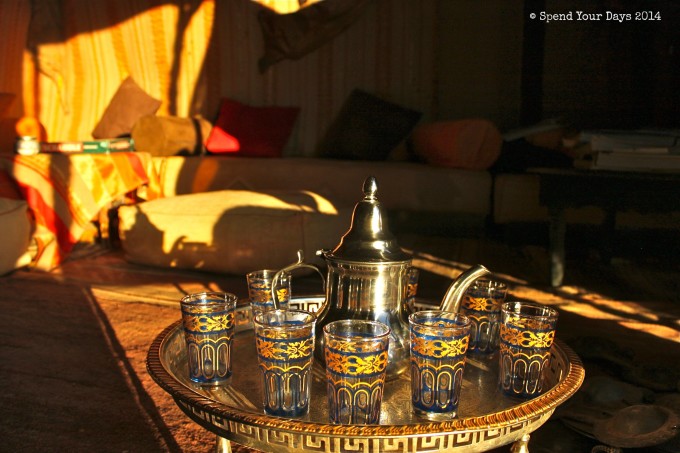 The Magrebi style mint tea is an art form in Northern Africa, and the locals take it seriously. (This seriousness regarding tea seems about right considering the green tea was introduced by the tea-is-a-way-of-life British in the 18th century.)
Moroccan mint tea long ago traveled across the Atlantic and into American supermarkets everywhere. But the taste isn't anywhere near the pungent mint drowning in syrupy sweet that we had in Africa.
Step One: Stuff a (clean) hearty, leafy branch of mint into each serving glass.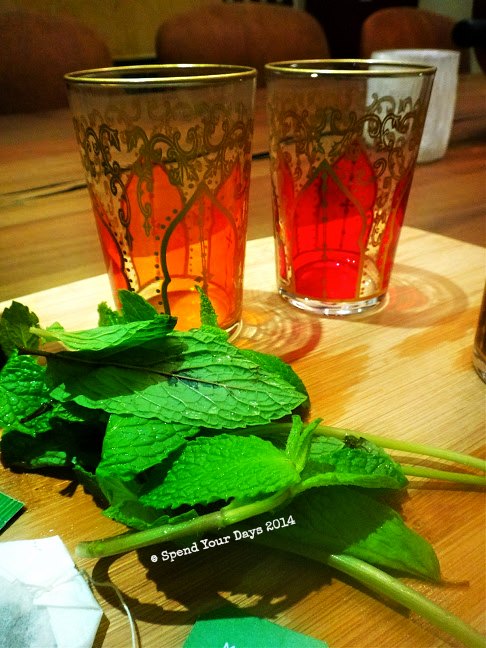 Step Two: Fill your teapot full of water, and sweeten. No, really. Sweeten. The real stuff comes sweetened, and generously so.
I added 3 tablespoons of white sugar to our pot of about 4 cups of water, and we felt like that gave us an authentic taste. Make sure to add sugar before boiling.
Step Three: Boil your sugar water.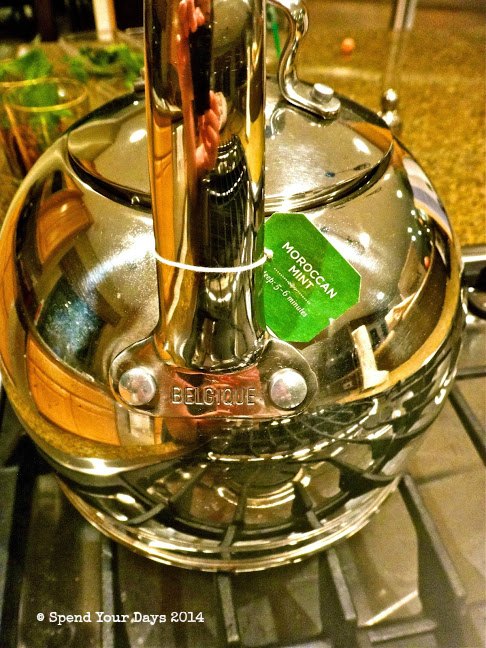 Step Four: Steep your tea. I went easy and got a box of Numi Moroccan Mint Tea bags, although you could do 3 teaspoons of looseleaf if you were feeling Fancy.  Two teabags to a pot of water is a good ratio. Let steep for 5-6 minutes and get excited about Step Five.
Step Five: The Showman's Pour.
A huge difference between American mint tea and the Moroccan libation is the presentation. Moroccans don't just pour tea, they pour it.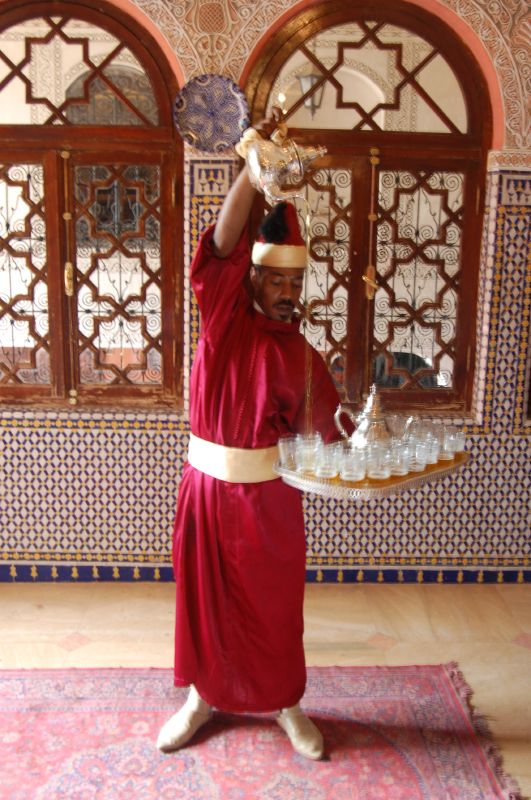 Start your teapot out low near the rim of your cup, then whisk it as high as you possibly can (without spilling sticky, boiling liquid all over the place).
Ideally, there should be a thin layer of foam atop your cup after you finish whisking the pot up and down and up and down, with bravado. Really go for it.
Brother B attempted it one night in Marrakech (admittedly after a bit too much Berber whisky) and spilled half our teapot out onto the table. Mr. M was slightly more successful with our at-home version, but far more cautious.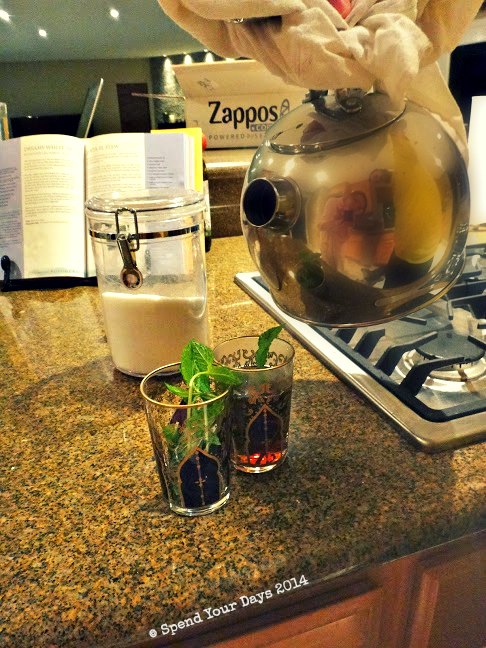 Step Six: Drink your Moroccan mint tea. Play Chalf Hassan's "Raksat El Atlas" on iTunes. Pretend you're in Morocco.
Cheers!
Want More?