I rarely explore new cities alone.
Not because I'm afraid or because I dislike being alone- frankly (shamefully perhaps), I find myself bloody entertaining- but because I don't take pains to make it happen.
Travel somehow ends up being a group sport.
When I booked my flight into Portland a day ahead of Mr. M (who was meeting me there after a trés-heinous work week in NYC), I was a teensy bit excited to spend the day exploring Portland with ME.
Day #11,531:
"Are we adventuring together, Miranda?  I don't believe I've had the pleasure…
Would we call it 'pleasure,' my dear?
Well, we'll call it something, I'm sure of that."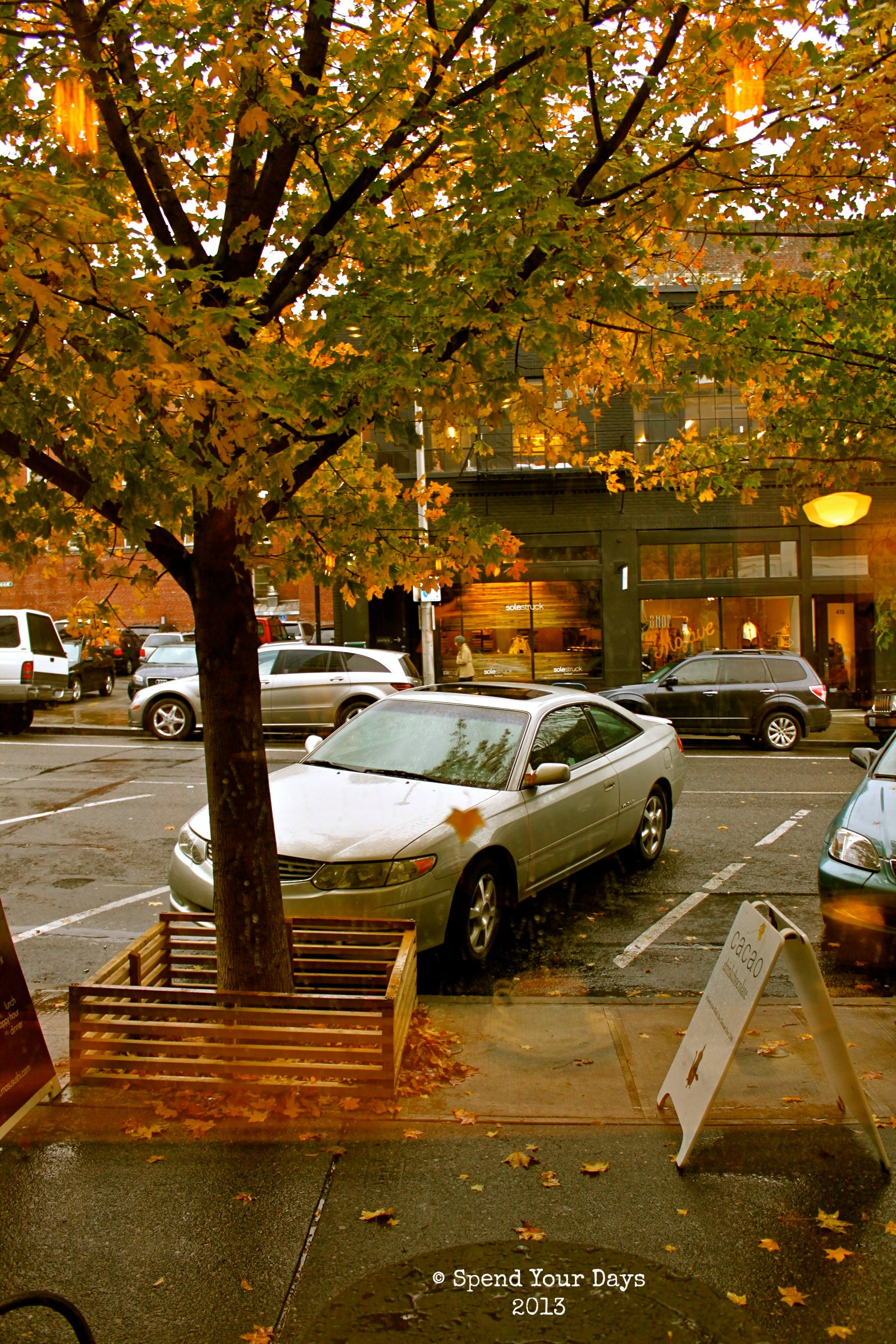 With a day that was mine, all mine, I suited up in my warm winter boots and took off to wander through the rain.
The whole point of getting drizzled on is so that one can cozy up and dry off someplace like Cacao in downtown (414 SW 13th Ave).
I went deer-in-the-headlights upon entering this wonderland walled with chocolate, and the helpful man behind the counter suggested that hot cocoa might be a good place to start.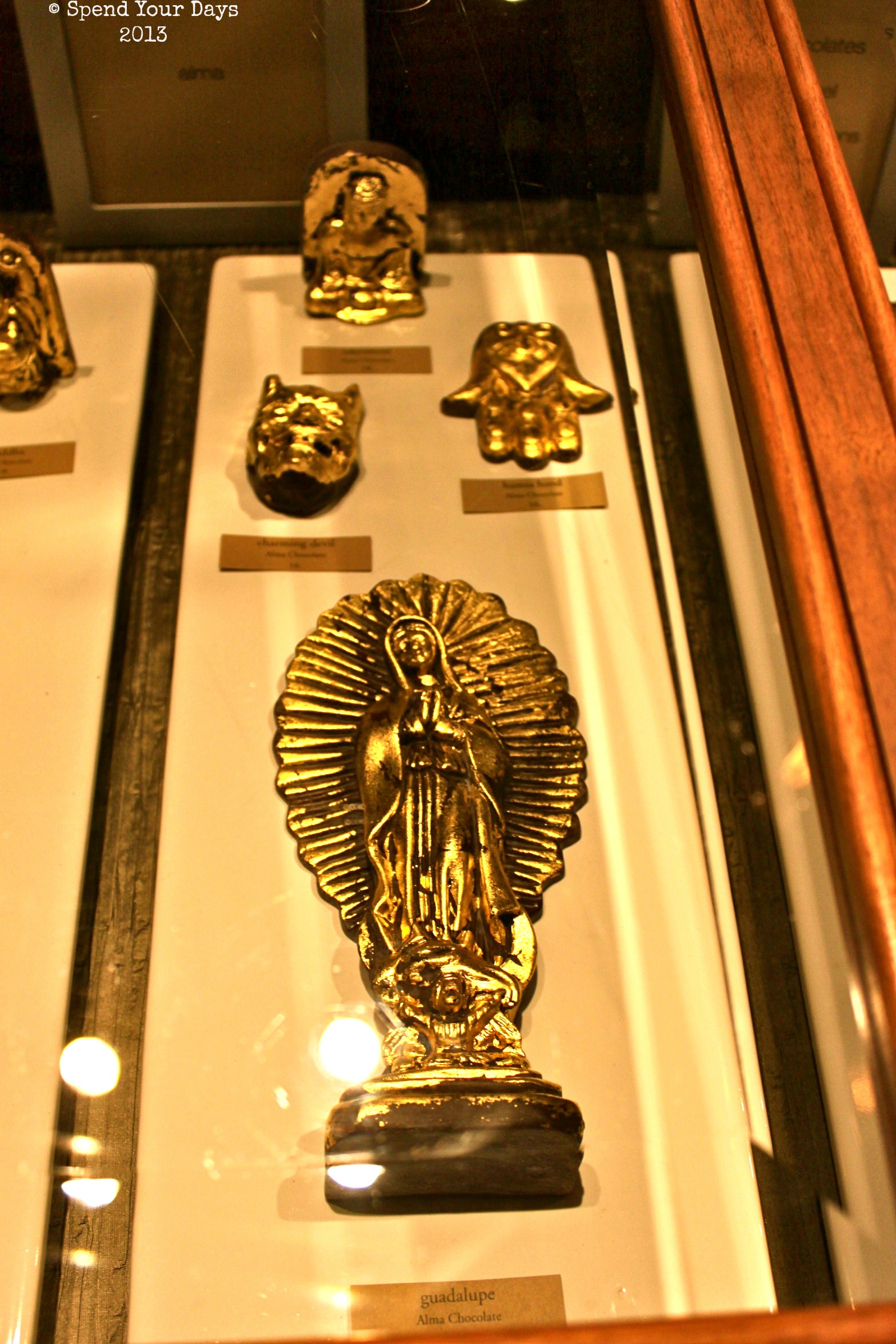 We chatted away while my chocolate was melting into drinkable form, and then I took a seat at the window bar and watched slightly damp Portland life pass by.
When I was done- no waiting for anyone or asking 'are you ready to go'… just a quick wave to my new barista friend, and off I went!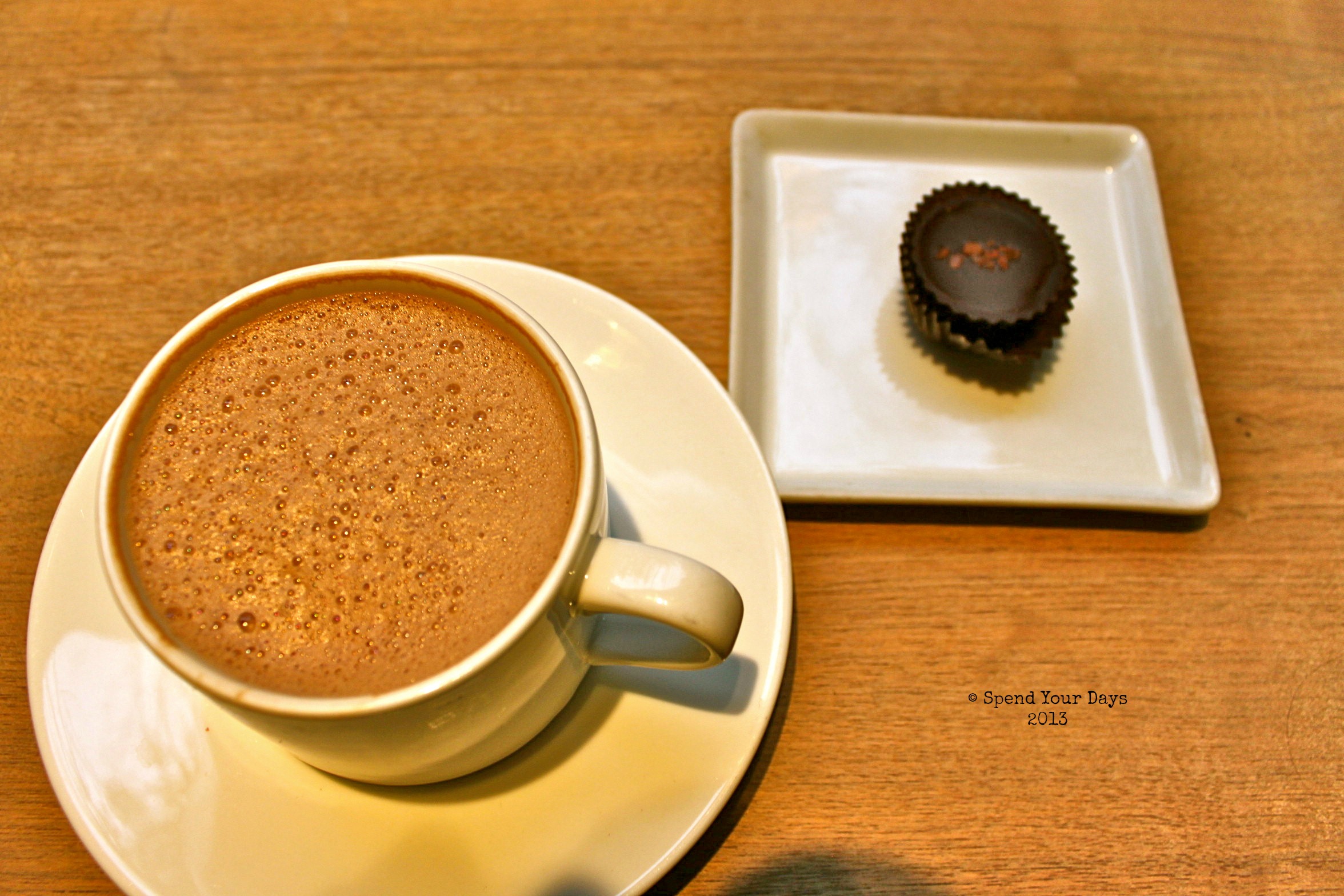 It must be said that in the grand scheme of the world, Mr. M is a ridiculously good sport.  He's the definition of easy-going, which is why a day spent doing whatever I please roughly approximates a day spent with him (minus all the slightly insane conversations with myself).  But the man hates to shop.
When I peaked out from my rain hat and noticed a Buffalo Exchange used clothing store (1036 Burnside)- bingo!  Stop Two on my personalized Portland playlist.
On my last visit to a Buffalo Exchange in Brooklyn, I ended up with a $10 Bavarian-esque dirndle dress that Sister S deemed… cough, cough… "fairly bold" for everyday.  Needless to say, hopes were high.
One totally unrushed hour later, thanks to some advice from a chummy employee, I had a very wearable prairie dress and red "statement necklace" (so said the tag) for $20!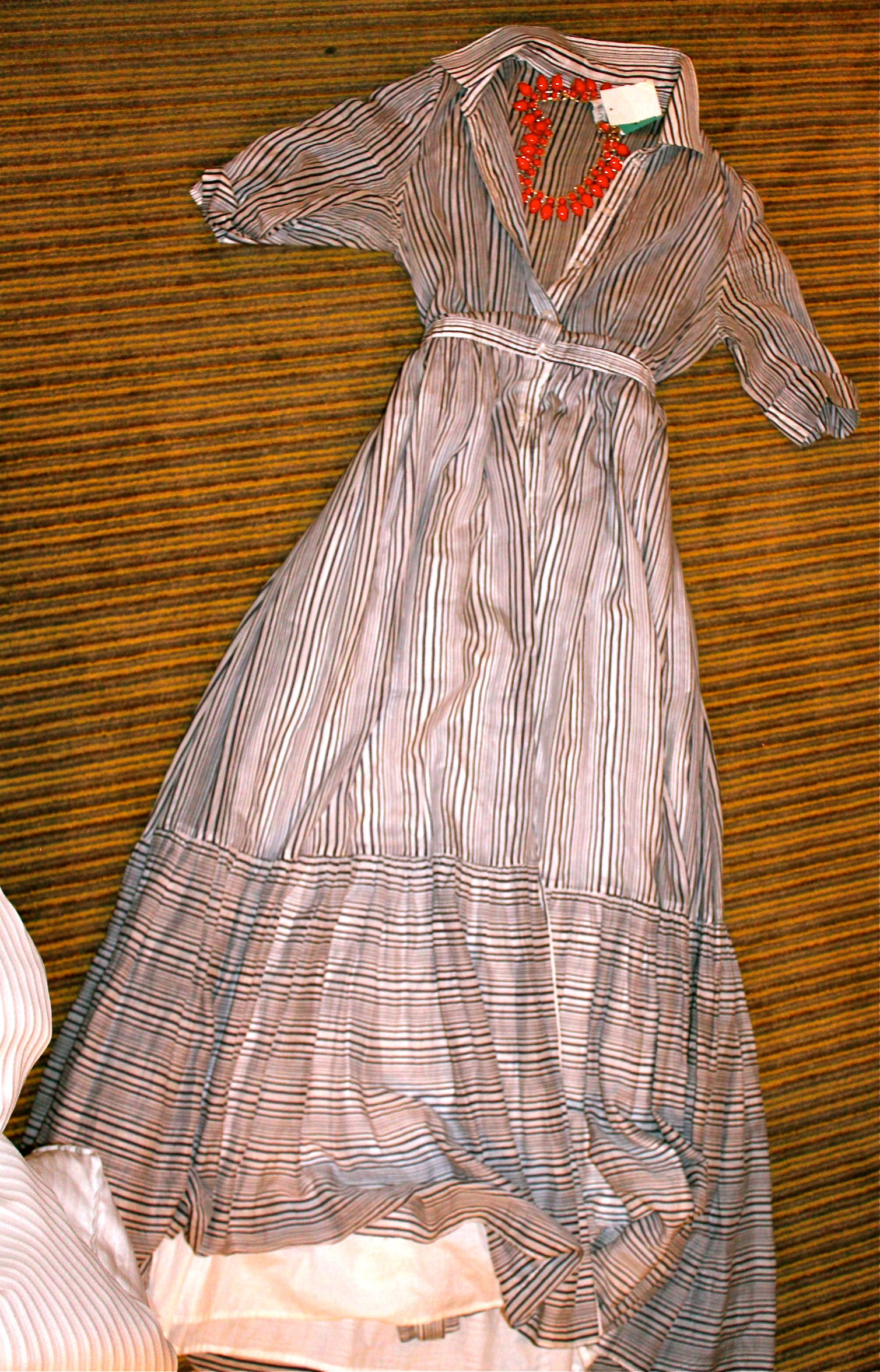 How does one improve upon a day that's already hit the 'chocolate' + 'thrift shopping' jackpot?
While meandering up 13th Ave in the Pearl District, I was caught up by a display that positively sparkled in the drizzled afternoon.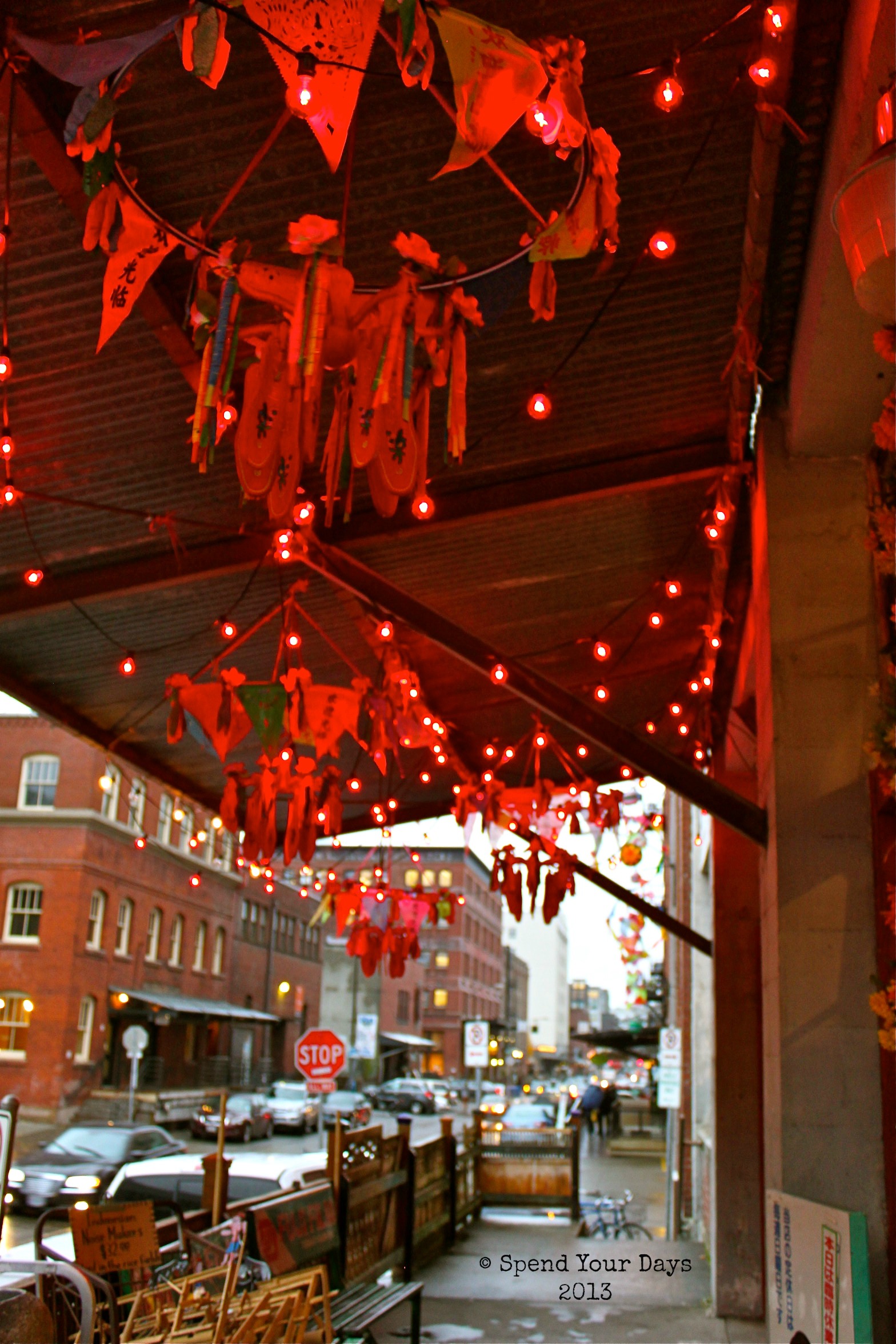 Cargo (380 NW 13th Ave) is one of those stores I want to live next door to, so I can furnish my home with nothing but Balinese wood carvings and Nepalese flags and Nigerian beaded ottomans.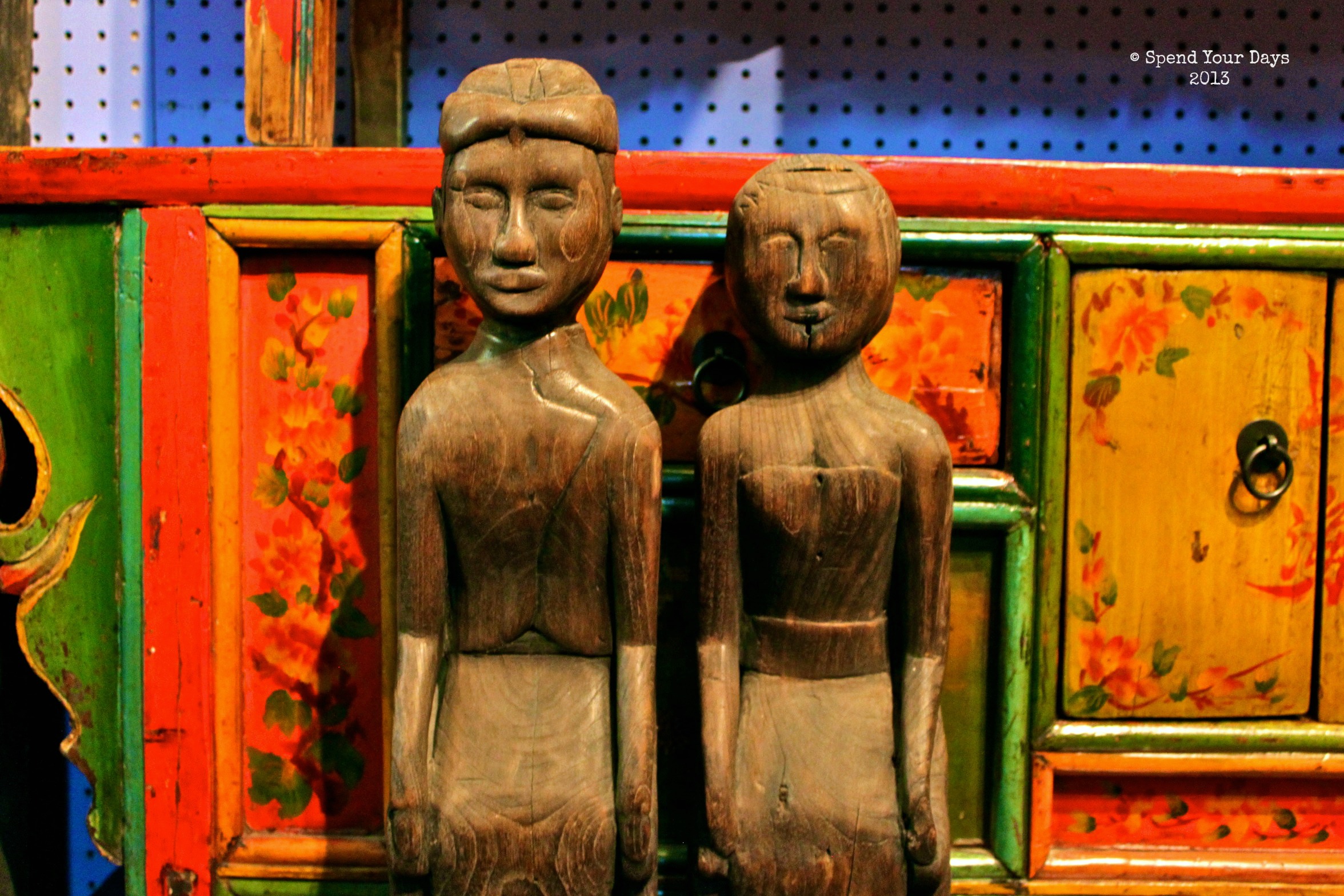 Instead I wandered the aisles, indulging my tactile inner 5-year old and touching everything in sight.  It's a global treasure trove in there.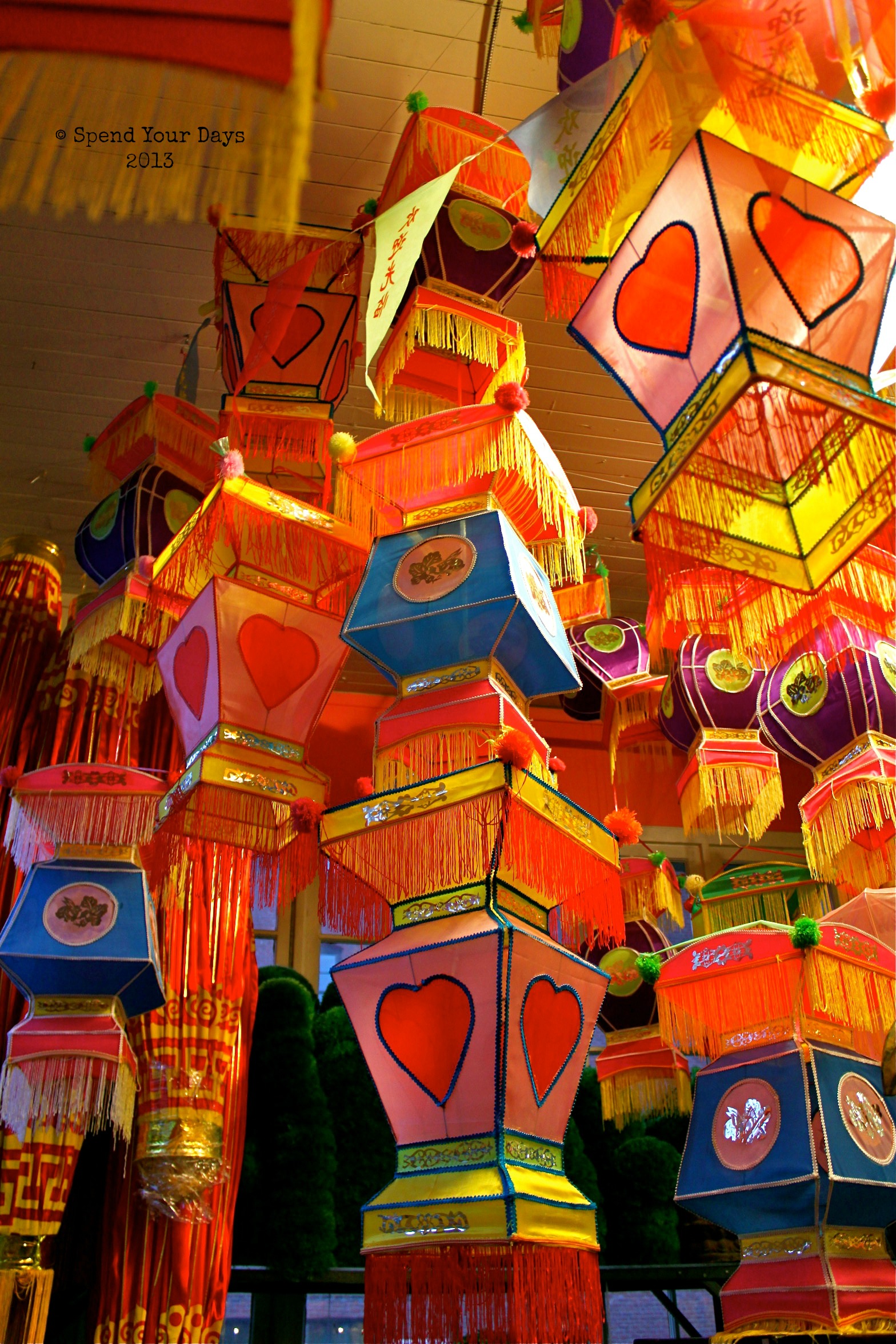 Not having anyone to answer to, I made the executive decision that 4pm was Coffee Time, Part Deux.  Mocha with Valrhona chocolate?  Yes, please.  Fleur de sel chocolate chip cookie?  Don't mind if I do.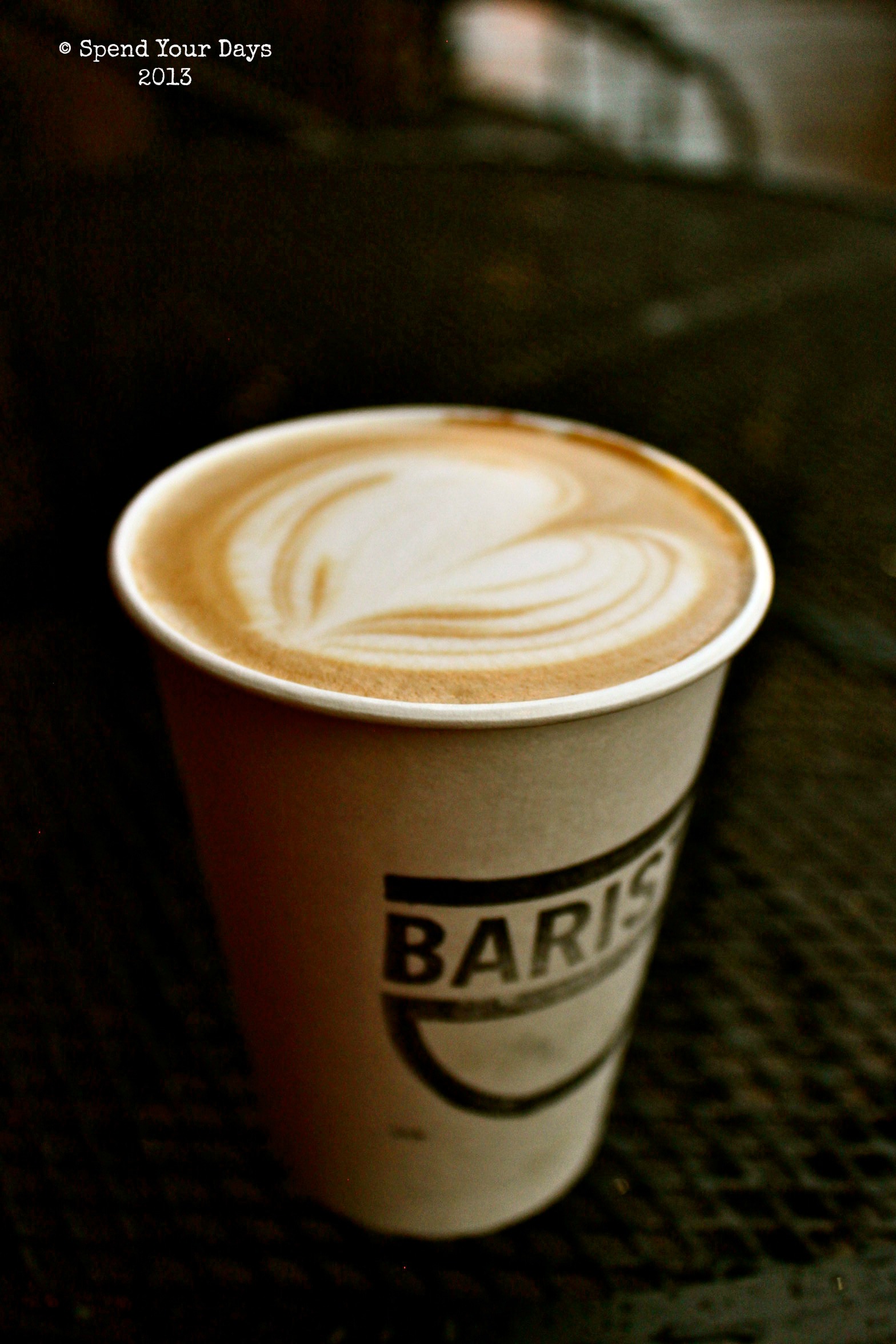 So what if every single thing I'd eaten all day contained chocolate?
[Sometimes I want a little sign to carry around that says "Trust me, I'm a doctor." I would hold it up when ordering my fourth very chocolatey item of the day, when The Adults try to say things like "that's maybe not a good idea."  Stand back… and trust me. I'm a doctor.]
Luckily, I did not need my imaginary sign because no adults tried to stop me.
Yet another perk of solo travel.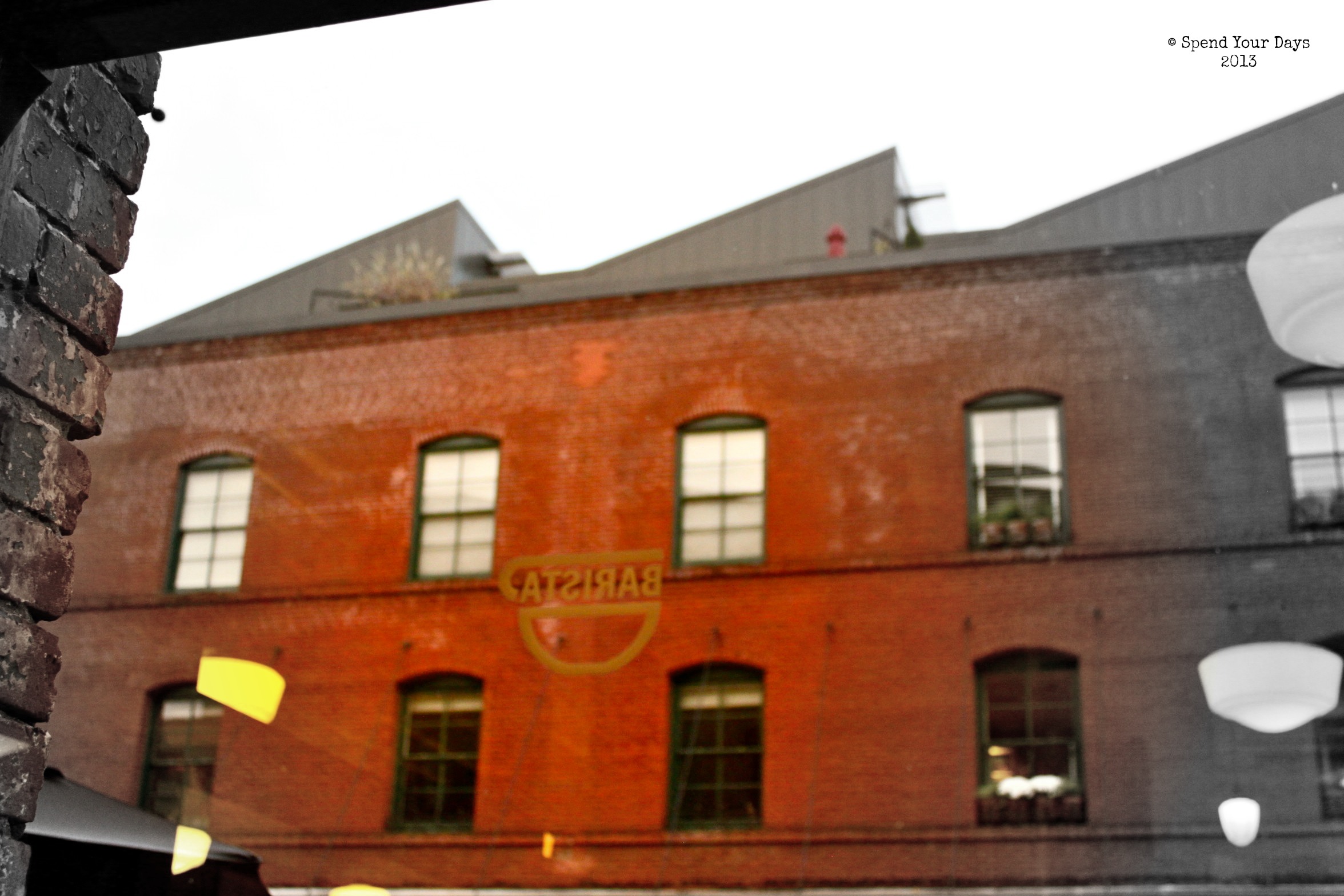 Maybe, maybe if I'm being 100% honest, I was maybe a tiny bit apprehensive setting out in a brand new city all on my own.  Can I really say 'table for one' without getting pitying, judgey glances?  Am I allowed to talk to strangers?  (Living in New York City apparently scarred me for life.)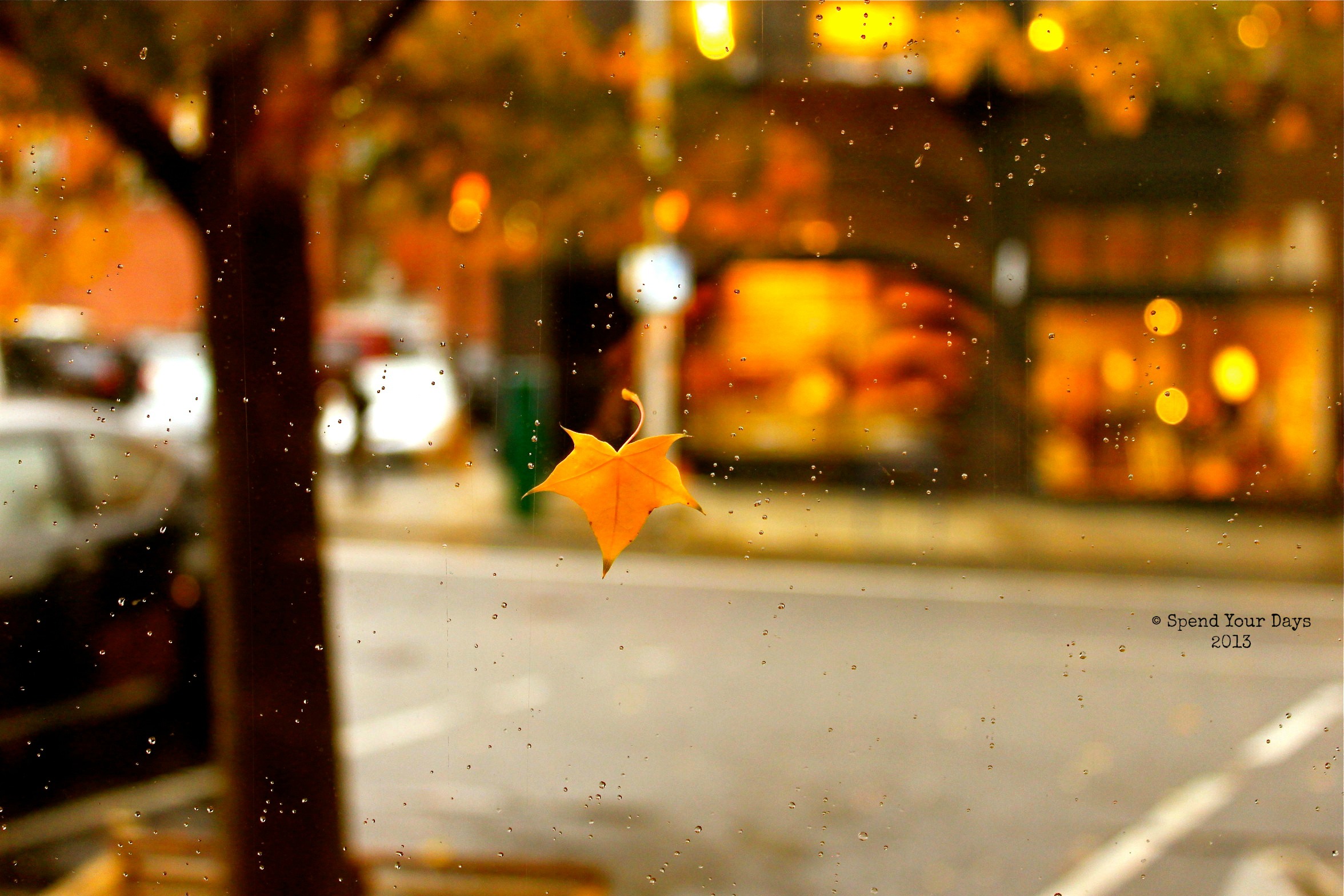 Yes, and OF COURSE.
People were instantly friendlier when they noticed I was going stag.  Telling me about their city, recommending their favorite snack, getting into spirited debate over the appropriate number of layers for fall.
Traveling alone- even for one day- made me feel as though I were experiencing Real Life, just in a different place.  It made me more open to all the genuinely friendly Portlanders I may otherwise have passed by.
Which is a lot of the point of traveling somewhere new, anyway, right?
(And did I mention the chocolate-all-day-without-supervision thing?)

I'm curious… Are you a solo traveler?  Do you prefer your own company to compromising with a traveling companion?
Details of the Day:  PDX is one of the most convenient airports I've had the pleasure of visiting.  There's good signage, free wifi, and (my favorite part, thusly, saved for last) an easy-to-use light rail shuttle that will take you right into downtown Portland for $2.50.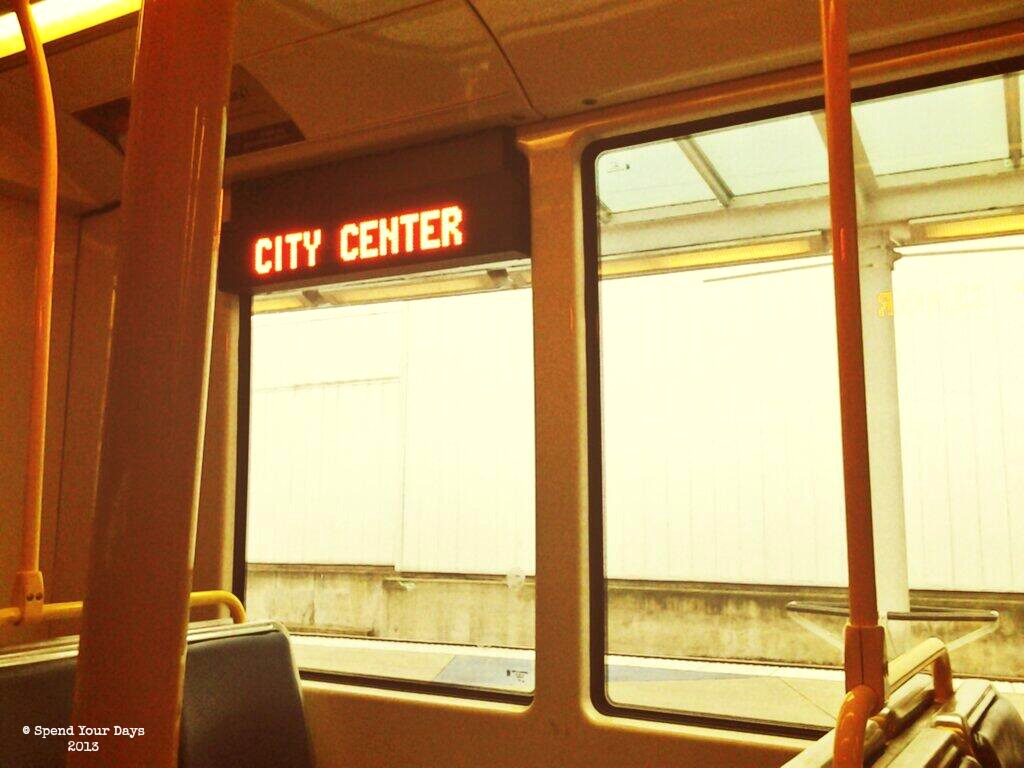 P.S. For Coffee Lovers: After a weekend packed with coffee, Barista (539 NW 13th Ave) was my absolute favorite Portlandic coffeehouse.  Friendly baristas, tasty treats, and the best mocha of the weekend.  Just so's ya know.
Want More?