A bold assertion, I know.
But in a city of 3.8 million, any place this inexcusably unexplored deserves a little 'bold.'
And, like many good things, it was discovered by bike.
Day #11, 547: One of the highlights of our new home is its location near The Strand, a pedestrian and bike path that hugs the Southern California sand.
The Strand was originally conceived by LA city planners after observing the popularity of paved bike paths in Europe.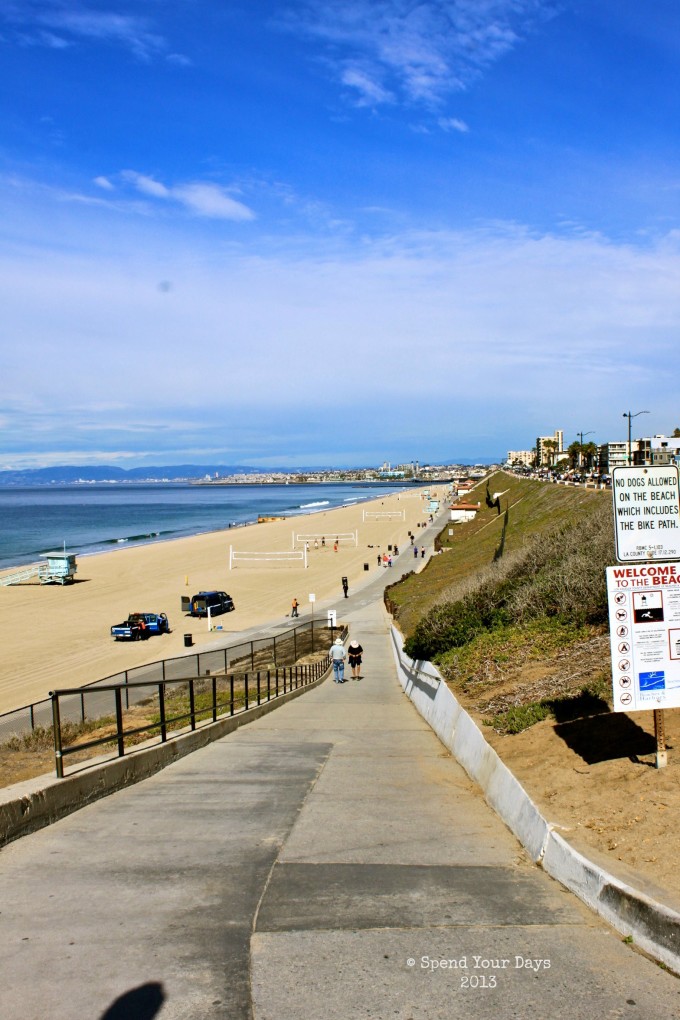 On any given day, The Strand is excellent for people-watching (Just yesterday Mr. M & I saw a woman running the path in those trampoline shoes that Kramer was wearing when he was mistaken for a specially-abled person on Seinfeld.)…
…or for making a quick getaway to neighboring cities for weekend brunch…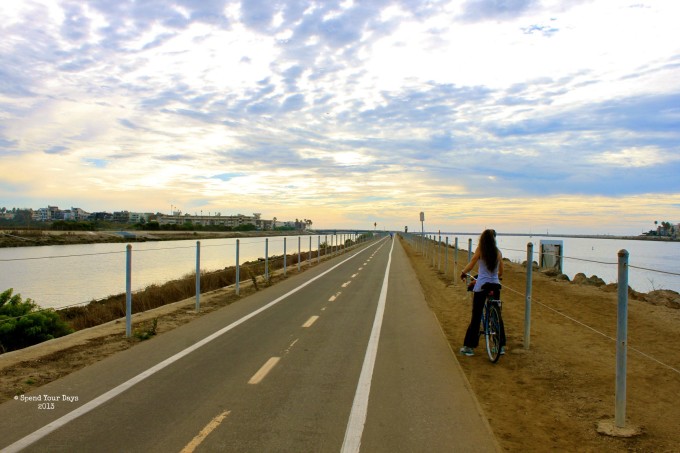 … or for being a Snoopy McCreeperson and peering into the ginormous mansions that overlook the Pacific Ocean.  (Discretely peering into other people's houses- from a distance that does not inspire restraining orders- is my guilty pleasure.)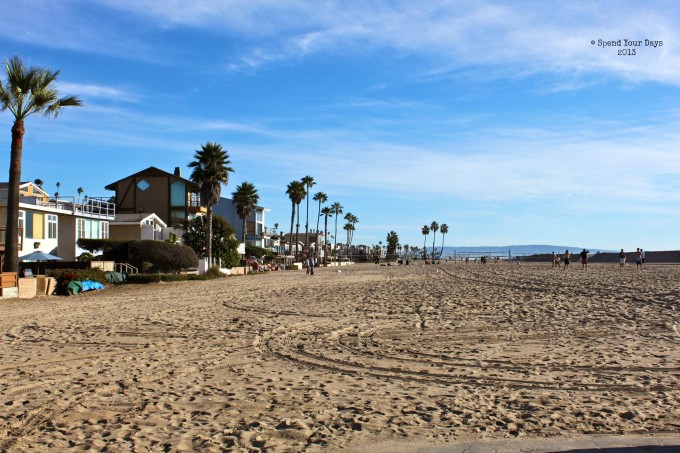 Similar to the feeling evoked by Central Park when I lived in New York, The Strand is one of those places that makes you feel like you're on vacation in your own hometown… it's beachy and dotted with palm trees and if you head over at dusk, you will inevitably catch silhouetted surfers riding waves in front of a Technicolor sunset.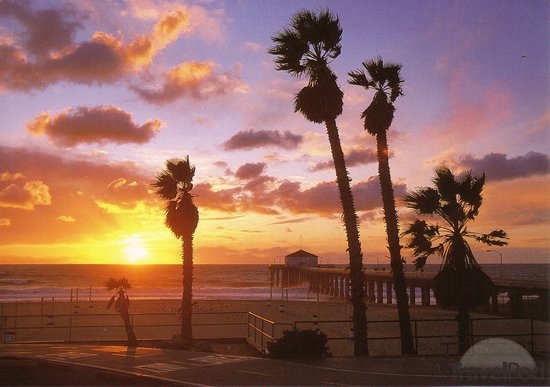 It's exactly the way you imagine Southern California to be.
The Strand between Hermosa and Manhattan Beach is certainly worth visiting on your trip to LA- and many travelers do!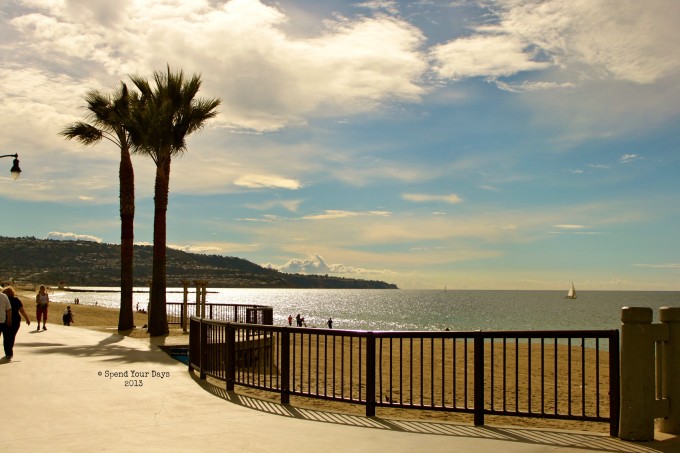 But my hidden gem lies a few miles to the north.
As Manhattan Beach turns to El Segundo, the crowds suddenly thin.  The beach becomes wide and empty and idyllic.
This is where tv and commercial crews head to film 'beachy' type scenes- there's no need to worry about the L.A. crowds because there are none.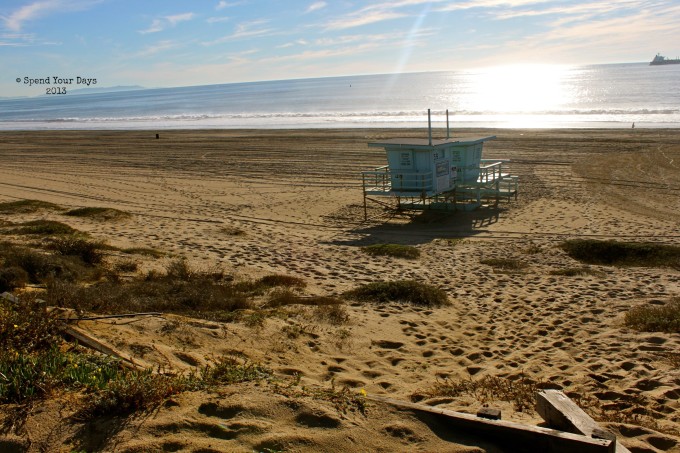 Am I the only one who didn't realize LA County has a really sweet RV campground on the beach?
Apparently not, as each time I've passed by Dockweiler RV Park, it's inexplicably almost empty.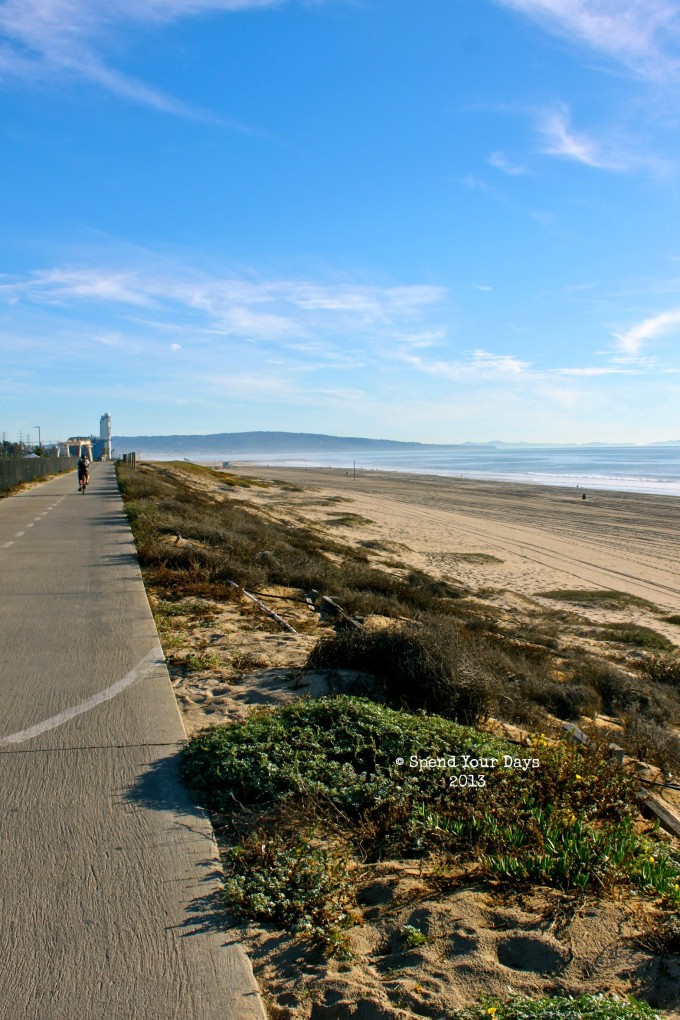 Just a few steps to the north are a whole spate of untouched beach volleyball courts and bonfire pits.  Some folks were setting up their chairs and prepping s'mores supplies as I biked by.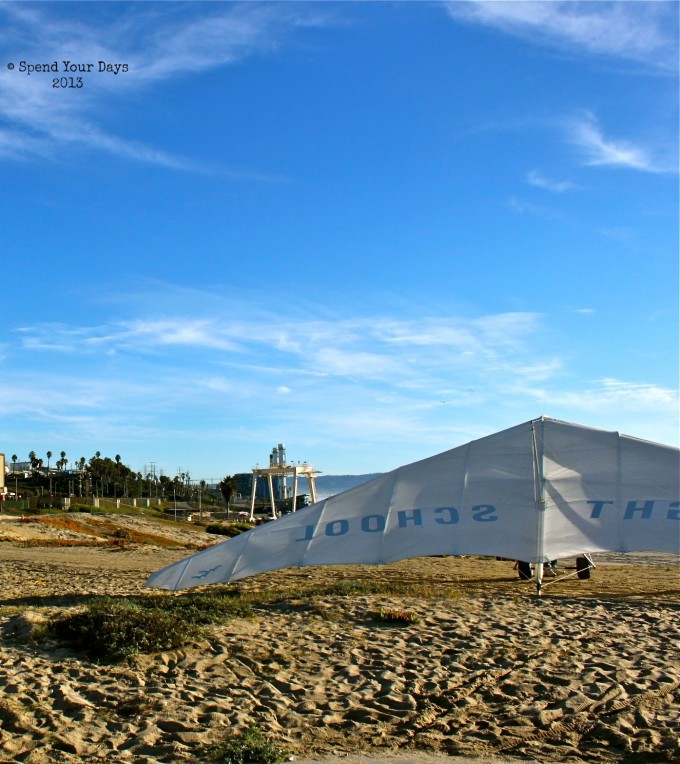 A few miles into this untouched beachland is actually the back of LAX: the Los Angeles International Airport.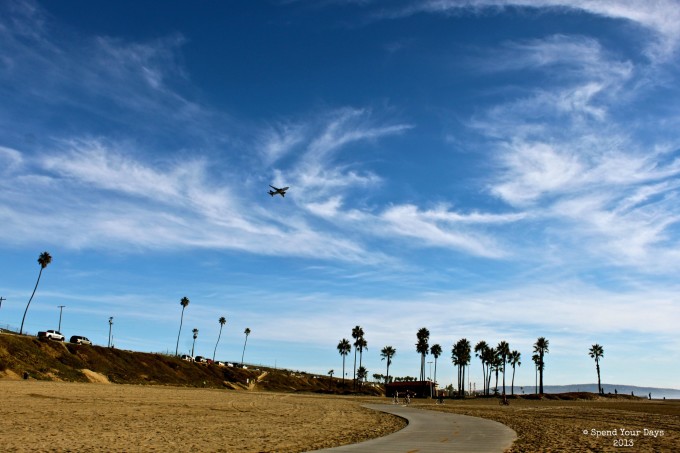 Mr. M & I biked around a corner, and all of a sudden an international jumbo jet barreled over the dunes like some sort of Stallone action scene.  (Needless to say, I could not prep my camera in time.)
I'd never watched airplanes take off from this vantage point.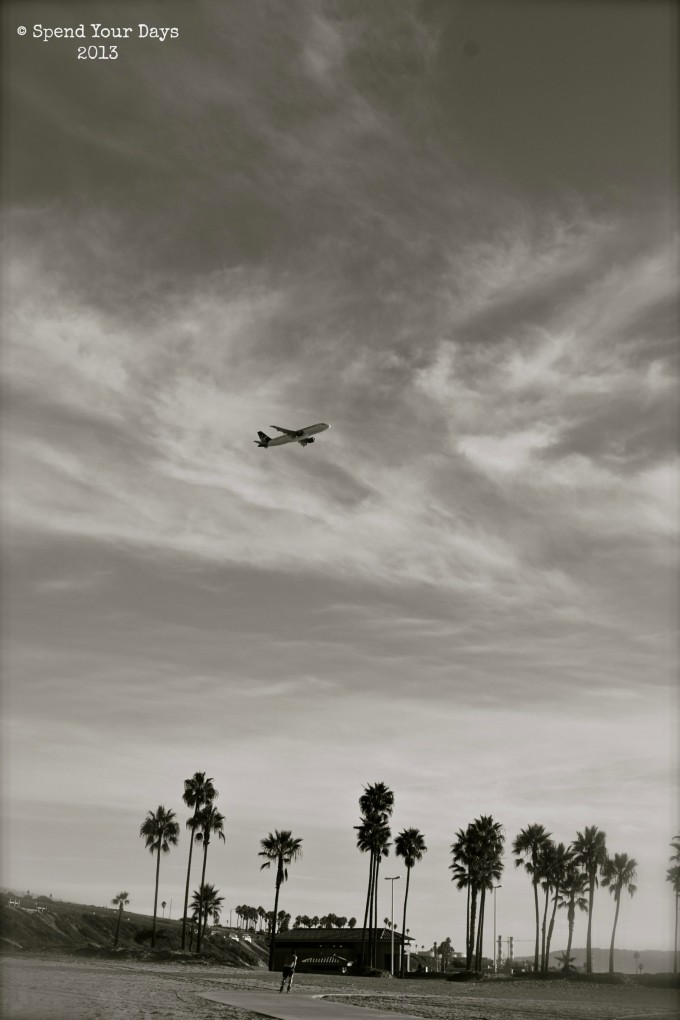 "Go to the beach" is an obvious must-do on every Los Angeles bucket list.
Yes, you should saunter past Muscle Beach and the Santa Monica Promenade.  But don't allow your Beach Day to be spent at the overcrowded, kinda grimy beaches of Santa Monica or Venice.
Leave the crowds, and head to Dockweiler State Beach.
Just between us, it's the best place almost no one knows exists.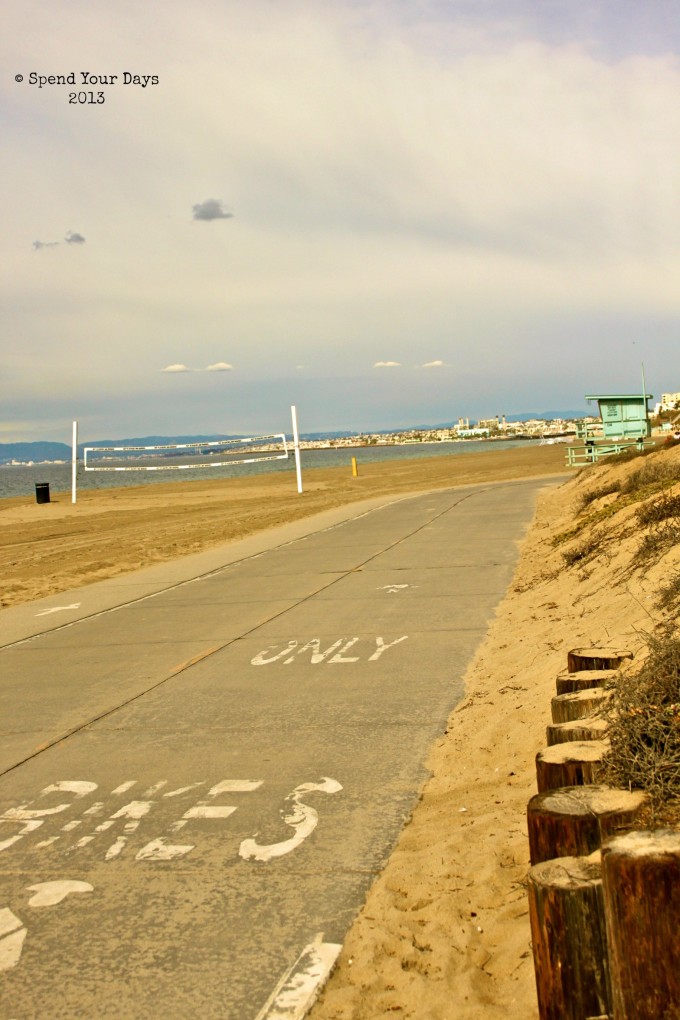 Planning Your Day: Dockweiler State Beach and its surrounds are so worth seeing that I made a day of it for you!  You can pay me back in beautiful beach photos after you return.
Stay overnight at The Beach House (1300 The Strand) in Hermosa. (Bonus Trivia: This just so happens to be where Mr. M & I stayed after getting married.)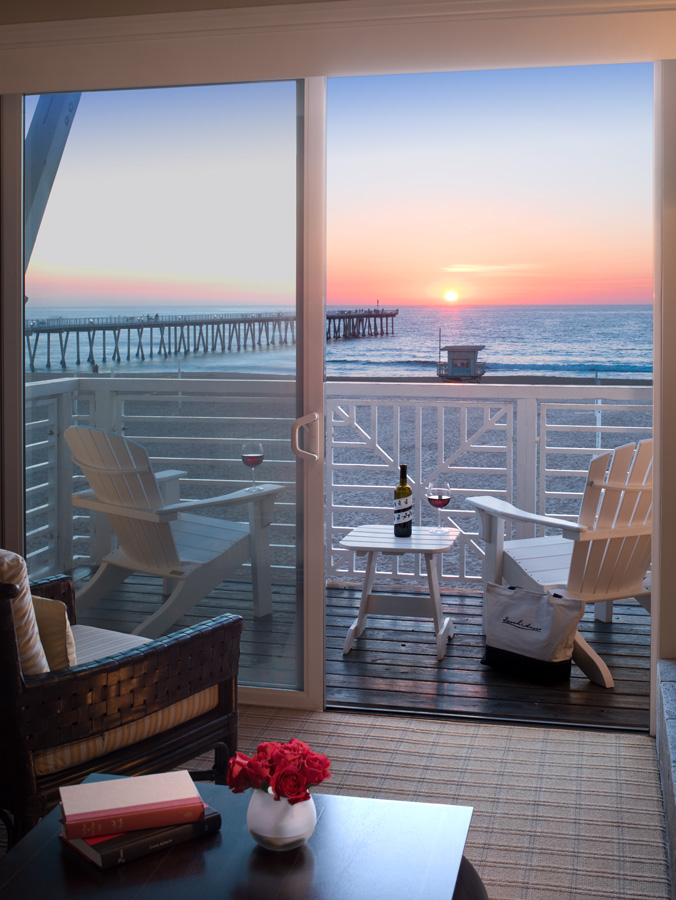 Tip: Ask for a high-level room so that you don't get Snoopy McCreepersons trying to peer into your digs.  Sigh.
Fuel up next door at Good Stuff (1286 The Strand), a beach cities' institution famous for its pancakes and reeeally good coffee.  Pancakes with your toes in the sand can't be beat.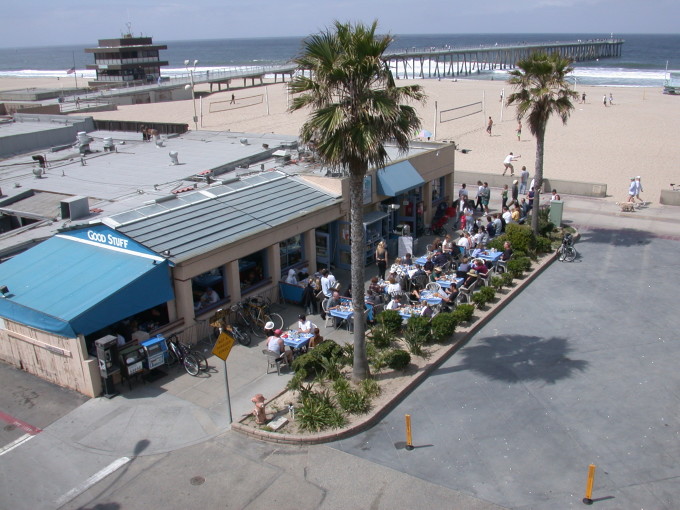 Rent a bike just across the alley at Hermosa Cyclery (20 13th St).  A beach cruiser is the best way to blend in with the locals.
Now head north, my friends!  To uncharted beach lands!
For a leisurely hour's ride, plan on biking to the city of Playa del Rey.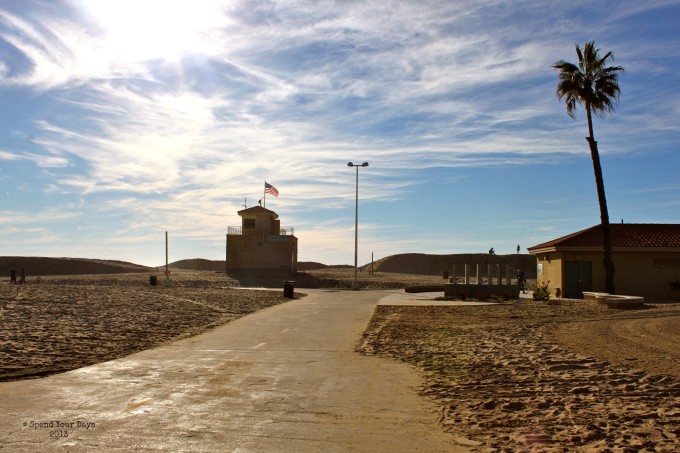 Stop for a burger at The Shack (185 Culver Blvd, Playa del Rey), a fantastic little dive bar, or grab a blended Butterfinger Mocha from Tanner's Coffee Company (200 Culver Blvd) before heading back.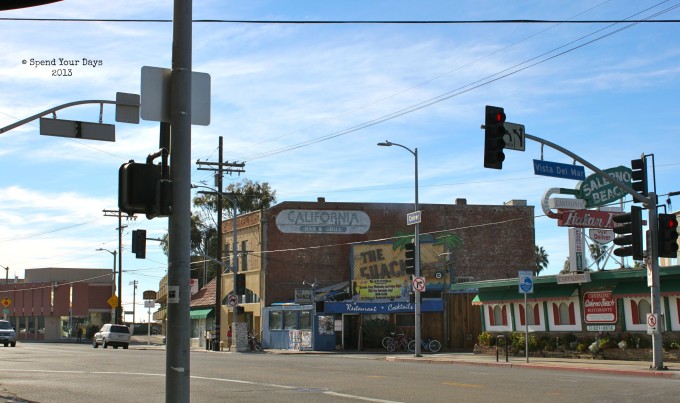 Broaden my horizons, friends!  Is there someplace in your hometown that isn't as popular with visitors as you think it should be?
Want More?