Unlike many places, where I have absolutely no idea what to expect once the airplane wheels touch down, I thought I had Belize figured out.
Golden sand, scuba gear, honeymoon resorts… I got you, Belize.
Right?
Day #11,661: The first step in our road trip from the Belize City airport was transportation.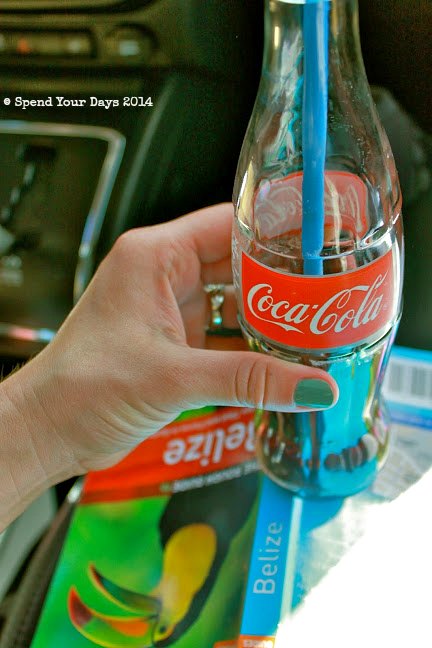 As we drove toward the western border of Belize, I watched the countryside woosh by to hypnotic Spanglish reggae.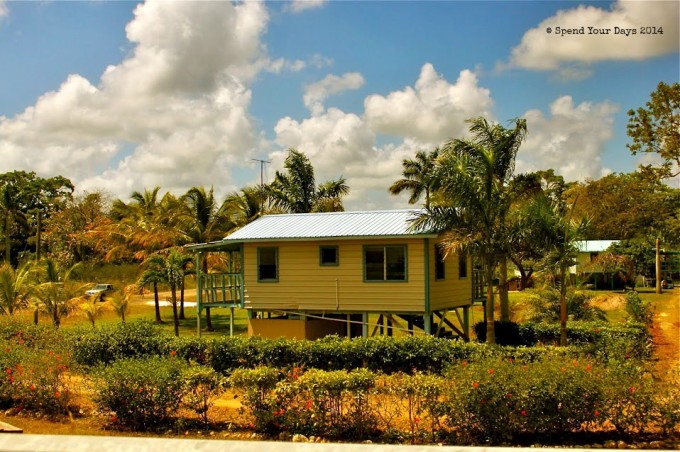 Rather than signpost banal things like towns and the location of speed bumps (called 'sleeping police' in Belize because they jut sharply out of nowhere and come with unfortunate consequences for not paying attention), all signs from the airport seemed to point to the Belize Zoo.
The Universe- or at least the Belize Tourism Board- was clearly making a statement.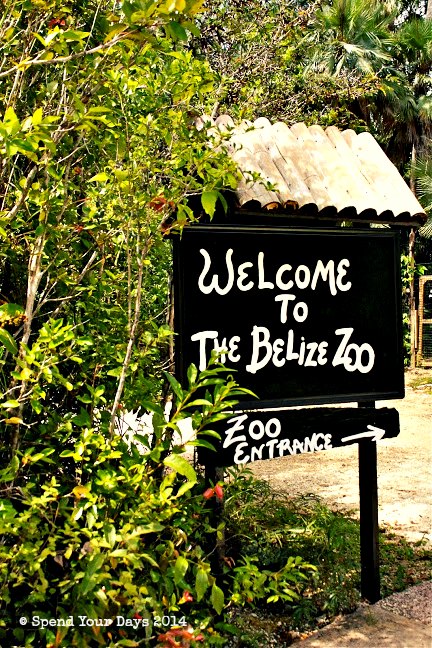 The Belize Zoo is known for being particularly well-run and focused on conservation.  One of their primary campaigns is for the country's endangered national animal: the Baird's Tapir (or, as it's called in Belize, the Mountain Cow)!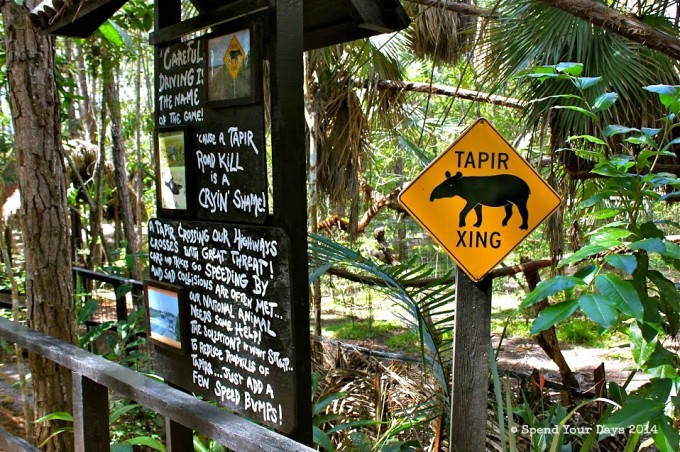 I couldn't help but be reminded of the shy Brazilian tapir that Mr. M & I spotted while on safari in the Brazilian Pantanal. Until we could see another in the wild, the happy tapirs at the zoo were the next best thing.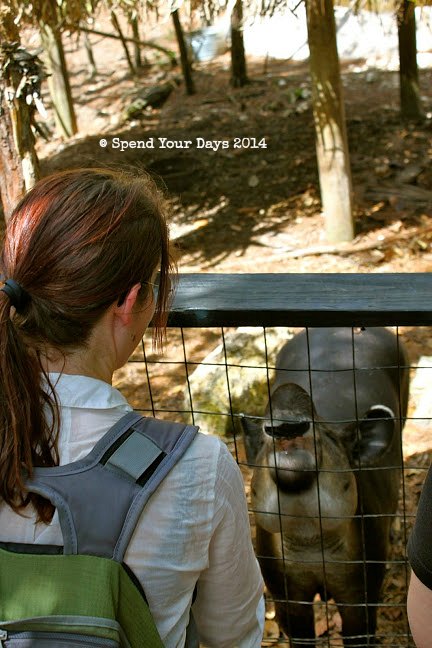 Through the years, I've learned that while the jungle is teeming with (well-camouflaged) life, you likely won't see any of it.
I made sure to get my fill of native animals (+ one ice cream bar) before hitting the road for the Western district of Cayo.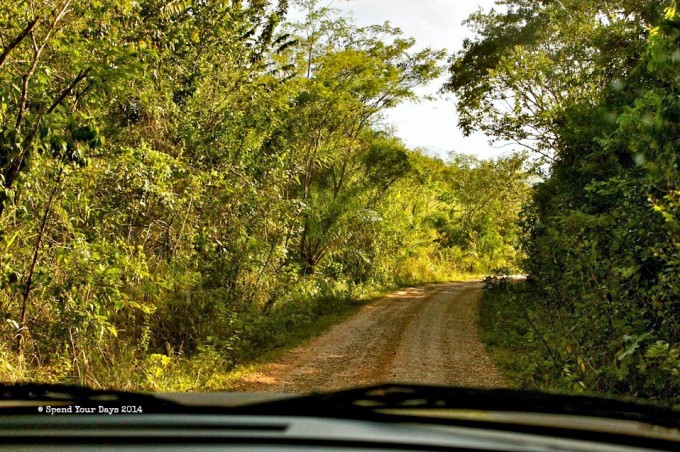 Perhaps because everything I knew of the country came from resort ads, I'd always pictured Belize to feel more glossy and sterile.
I found myself surprised by the relative lack of infrastructure (although I should note this is rapidly improving).  Road travel seemed to be a luxury rather than the guarantee I take it for here in Los Angeles.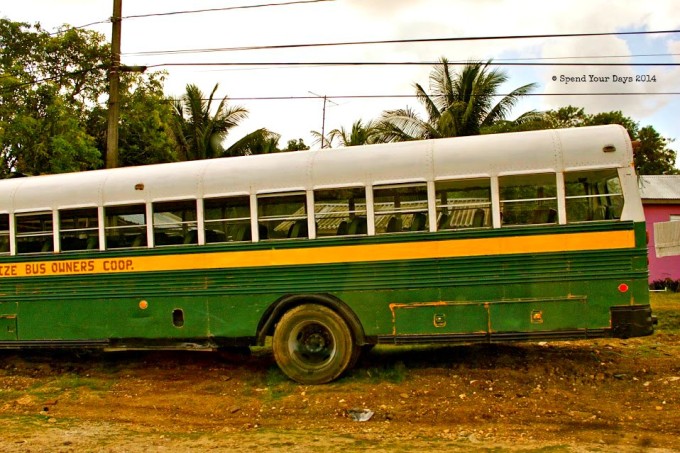 I was surprised to read that, even with its many rivers, Belize has but one suspension bridge.
The average Belizean earns somewhere around $9,000 a year… and this seemed like an inflated estimate, at least within the region through which Mr. M & I traveled.
Belize is extremely developed for Central America and should never be considered a 'poor' country. It was only because I'd foolishly bought into a notion of the country as a beach destination for honeymooners & expats that I was surprised.
The Belize we were seeing was genuine, welcoming, happy, and raw.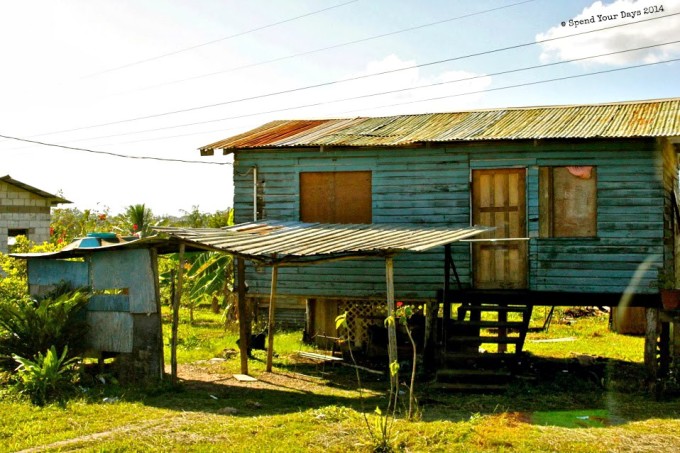 And it ended up being far better than any glossy tourism ad could have led me to belize. Believe.
I'll stop that now.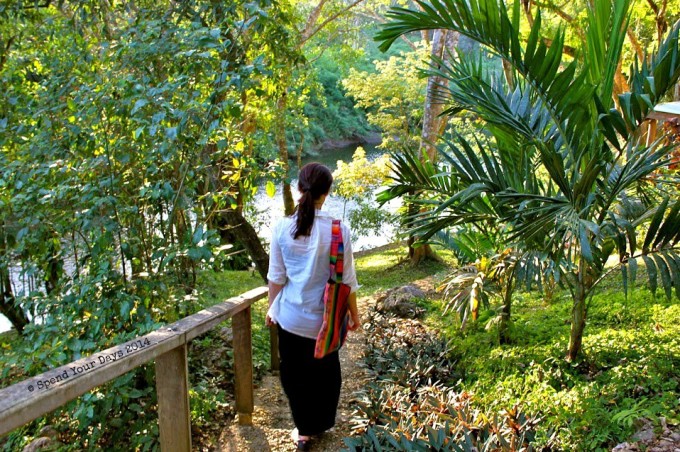 You Can Do It, Too!
We had only to walk across the small airport parking lot to find our rental car company, Crystal, which I highly recommend.  If you're planning on driving across the border into Guatemala (more on this later), Crystal is the ONLY company that will allow you to take your car across.
I reserved a 4-wheel drive to navigate the steep, unpaved mountain roads. While Mr. M never had to put the Jeep through its paces, I imagine that a 4-wheel drive would be all but essential during the rainy season of June to October.
On a related note, your road trip might be helped by knowing how to change a tire. (The rental guy made a big point of showing us the spare tire and jack. Mr. M & I nodded seriously, hoping to appear like we knew anything about basic vehicular repair. Saving face isn't a big deal, but getting caught in the backroads with a flat tire kind of is.)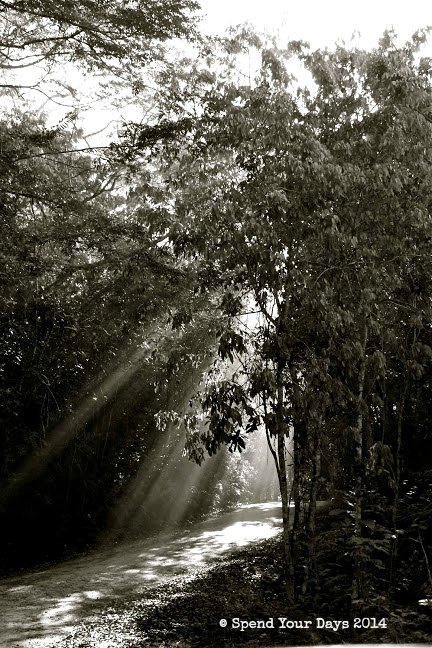 I officially excuse the class but offer a side story (with challenge, for the over-achievers!):
Before leaving for Belize, I read a review for another nearby resort on Tripadvisor, which was written in all caps and went something like this (I paraphrase): I CANNOT OVERESTIMATE THE TERRIBLE TERRIBLENESS OF THE ROAD OUT THERE!!!!! Don't think I'm EXAGGERATING because I'M NOT. I was SCARED for MY WIFE'S LIFE. It's TERRIBLE! TERRIBLENESS!!!!!!
It made me laugh really hard and long and feel especially sorry for the man's wife because she had to clatter through the jungle listening to her impressively-high-strung husband (it seems I've met my match) scream about how they were both GOING TO DIE!!
The roads were wild, but the reviewer was still exaggerating. Or EXAGGERATING!!, I should say.
Am I the only Evil Person amused by funny Tripadvisor reviews? Especially the ones that aren't meant to be funny?
If you're equally evil, I would not hate if you paraphrased your own personal favorite Tripadvisor review in the comments section. Entertain me. Just keep the details vague to protect the innocent and easily-displeased.
p.s. I apologize on the slim chance that this high-strung reviewer is also one of my readers.
Your wife and my husband should form a support group.
Want More?