Konnichiwa from Japan!
Or, more accurately, konnichiwa from Southern California, which presently feels a lot like Japan, as I'm elbow-deep in 1500+ pictures from recent travels.
Judging from said 1500 photos, Mr. M & I ravaged the food stalls of Japan like a half-starved Godzilla tag team.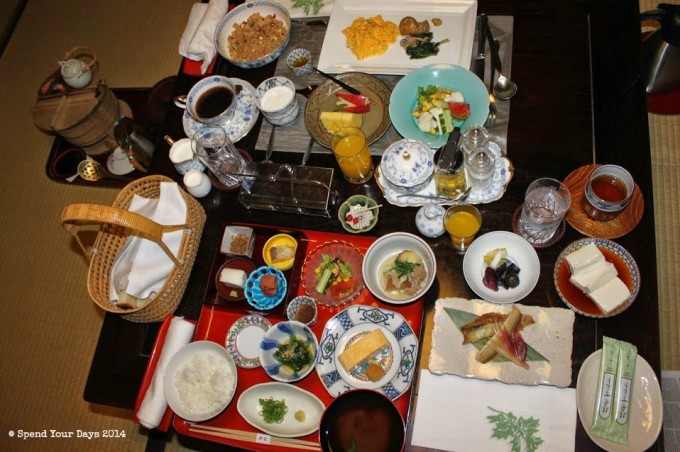 One of the varieties of Japanese cuisine that we sampled was kaiseki… which is just as much 'art' as it is 'food'.
The haute couture of the culinary world, if you will.
Originally meant to compliment the elaborate Japanese tea ceremony, a kaiseki meal is meticulously crafted to balance flavor, color, texture, and presentation.
Every aspect of the meal is supposed to be in harmony, from the ambiance of the dining room to the pattern of the lacquerware that each course is served upon.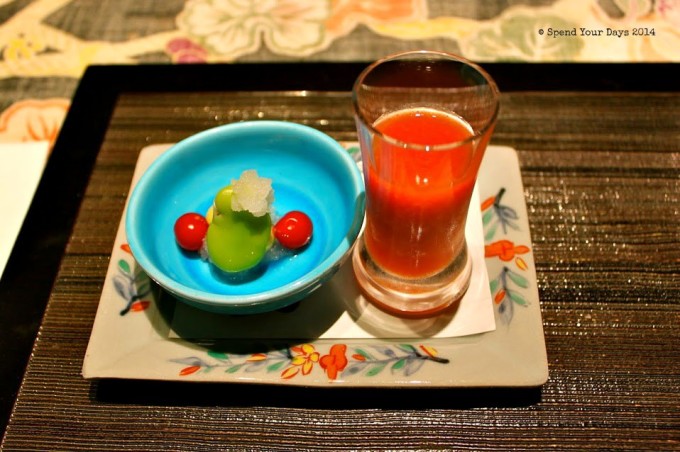 Rather than the app + entree + dessert formula that we're used to, a kaiseki meal consists of a seemingly unending sequence of these exquisitely crafted tapas-sized courses.
While many find kaiseki too pretentious to enjoy fully, I am a staunch supporter of any meal that plans on gifting me 10+ courses. (Perhaps because I believe getting one course on the dinner table is a Personal Culinary Win.)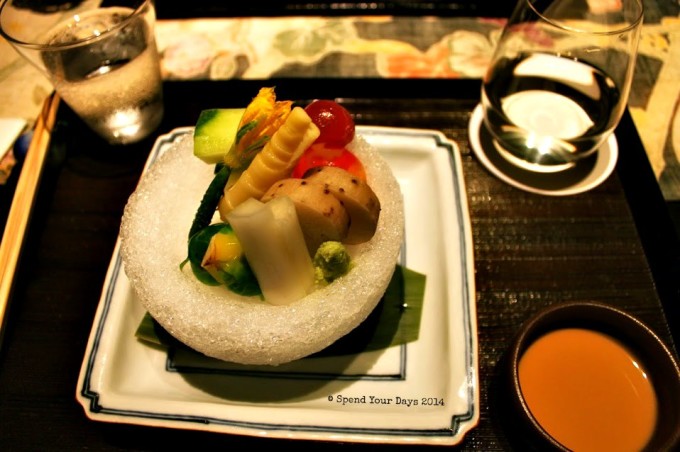 Being vegetarian in Japan was more difficult than I'd imagined. Fish is Japan's table salt: stealthy and omnipresent.
Happily, after a lot (A LOT) of research, I finally found Ginza Nagamine, a kaiseki restaurant that specializes in vegan cuisine.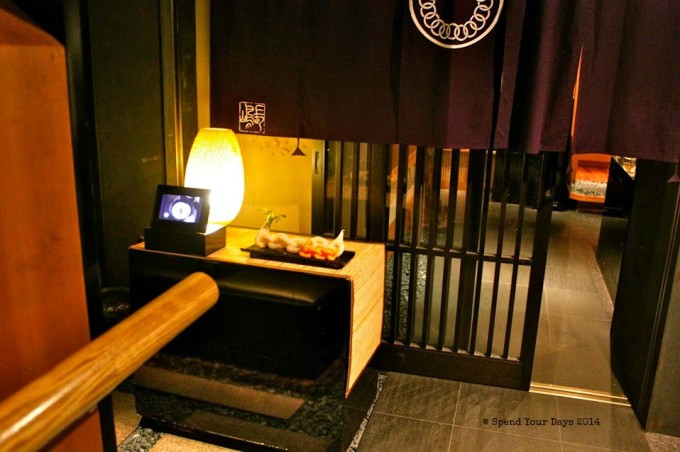 I continually found myself struck by the constant push toward perfection present in Japanese culture. In contrast to the 'Renaissance Man' ideal of knowing a little about a lot, Japan seemed to value the expert who strives to know everything about… something.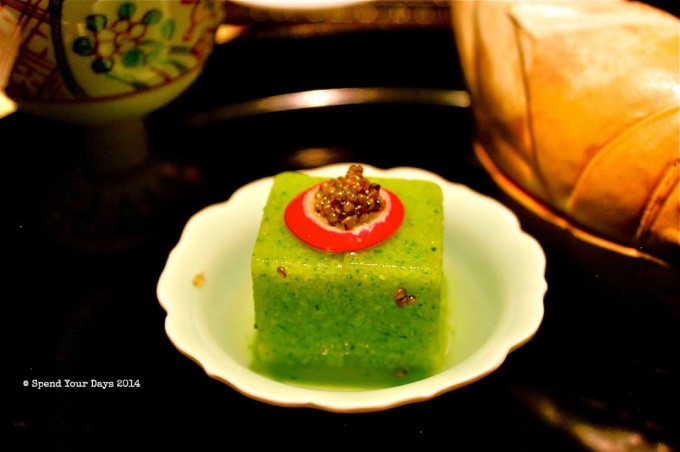 A few months ago, Mr. M & I watched a fascinating documentary called "Jiro Dreams of Sushi," about an 85-year old Sushi Master who has dedicated his entire life to perfecting sushi. (Jiro's apprentices work for years before they are considered worthy to handle fish, let alone slice them for sushi.)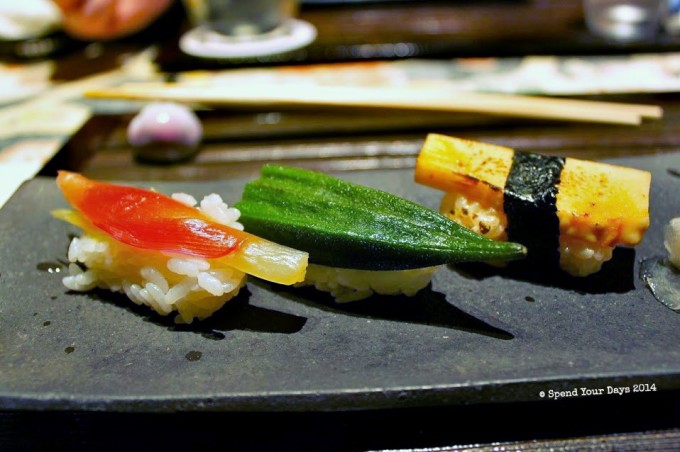 The Japanese have a word for this, which is shokunin: dedicating your life to the mastering of your craft.
As we traveled through Japan, I found a part of me yearning for a dash of shokunin. Or, more precisely, desiring a dash of the desire to dedicate my life to mastering a craft.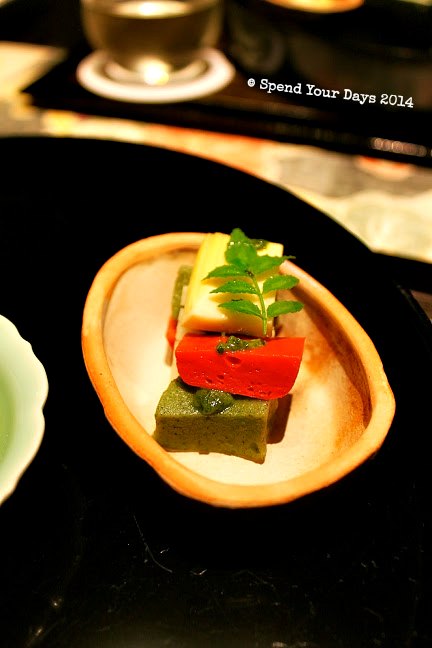 While contemplating my newfound desire for shokunin on the train from Tokyo, I realized that before I could ever dedicate my life to a craft, I first had to have a craft… and it bugged me that I had zero clue which of my joys I'd promote to Serious Lifetime Craft.
What would I pick at the exclusion of all others? Animal stuff? Writing? Baking? Biking? Coffee?!?
My list started getting silly, and I felt panicky.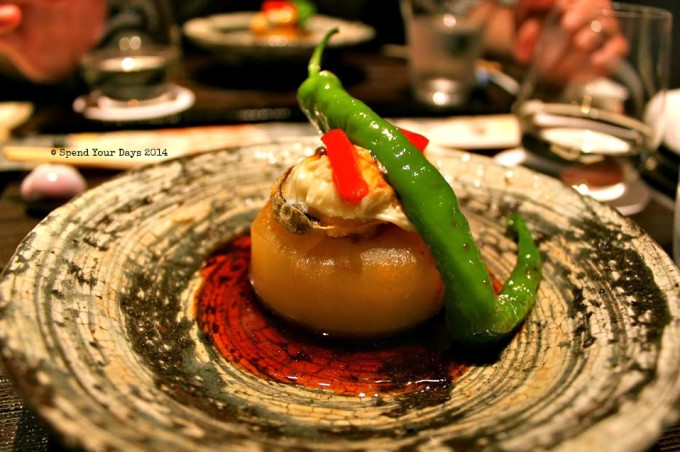 And then I realized that the part of me wanting to develop shokunin was likely the same part of me that has decided that working in an office and having a desk and making PowerPoint presentations in a boardroom must be insanely glamourous.
Entirely because I've never done it.
The office job and shokunin hold infinite allure because they're courses left unsampled.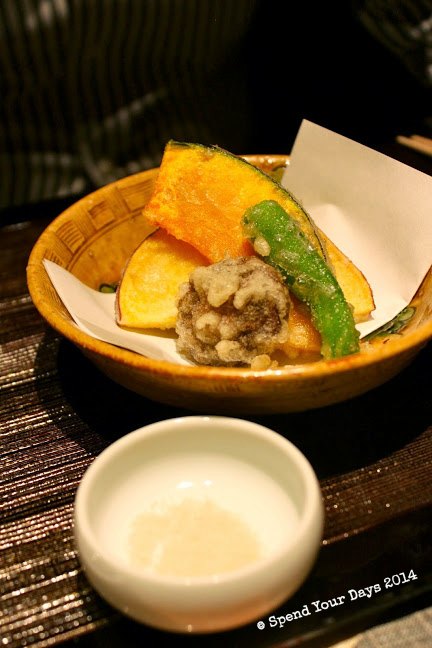 Other than the relationships in my life, I could never dedicate myself to the noble pursuit of perfection in one, specific field.
It's the varied, constant supply of as-yet-untasted courses that I love.
The stunning plates whose name I couldn't guess and may never try again.
The perfect balance of flavors and textures and colors to which each new experience only adds.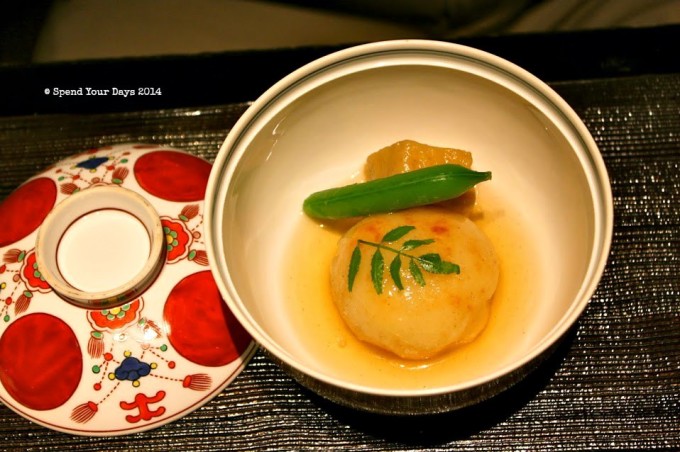 I selfishly love that there are others, like Jiro, who are willing to pursue shokunin so I can enjoy and marvel at their craft.
Just as I'll probably never carry a briefcase to my skyscraper office job (I really hate lady business suits… and sitting at a desk… and briefcases), I won't be Mastering "My Craft" (whatever the heck that is) anytime soon.
But I WILL do my darndest to sample all the courses.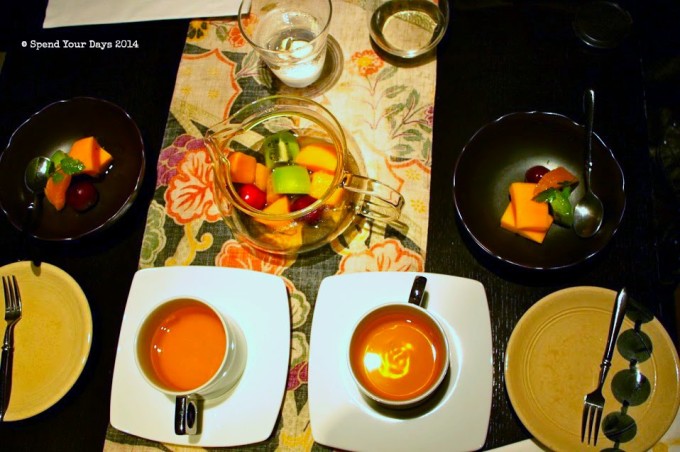 [divider fw_shortcode_id="1″]
[call_to_action fw_shortcode_id="1″]
Even starkly carnivorous Mr. M agrees that vegetarian kaiseki at Ginza Nagamine (4-9-5 Ginza, Basement level, Tokyo; phone +81 3-3547-8083) is a must-have experience while in Tokyo.  Reservations are required, and they need to be made over the phone in Japanese. Not to worry! Once you've booked your accommodations, see if the concierge can call to make a reservation; almost all are more than helpful to oblige!
Choose your dining companion wisely- our meal lasted about 2 hours from spicy sake aperitifs to luscious stewed fruit dessert.
And… you have homework! If you haven't yet seen the 2011 documentary "Jiro Dreams of Sushi," let Netflix help you make it happen.
Want More?