No matter the place or purpose, string lights invariably make me think of the holidays.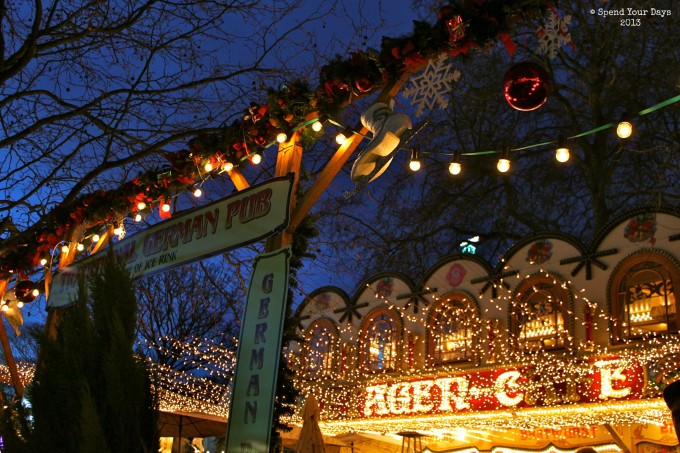 My very favorite holiday lights were discovered in a Christmas market on an extra-long layover in London last Christmas.
Cities across Western Europe are rife with Christmas markets like Winter Wonderland.  They're a festive alternative to the drudgery of mall shopping… a place to buy artisan gifts, to take the kids ice-skating (or yourself- no age limit on fun), to hear Christmas carols, and to stuff yourself with German food and deep-fried fair treats.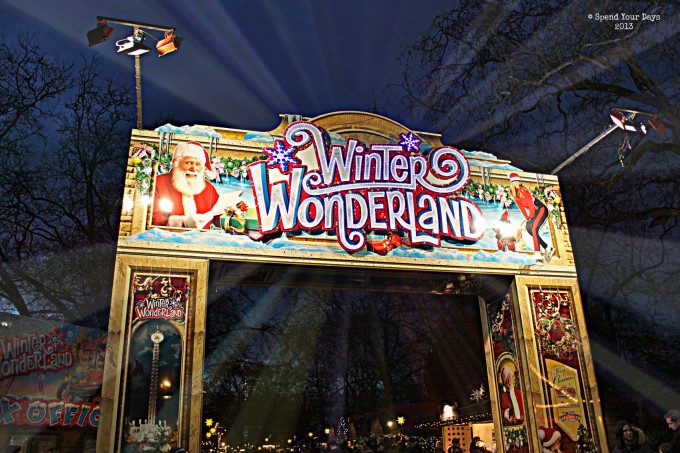 They're sort of an entrancing combination of etsy craft fair, farmer's market, and amusement park… all sprinkled with holiday magic.
Sign me up.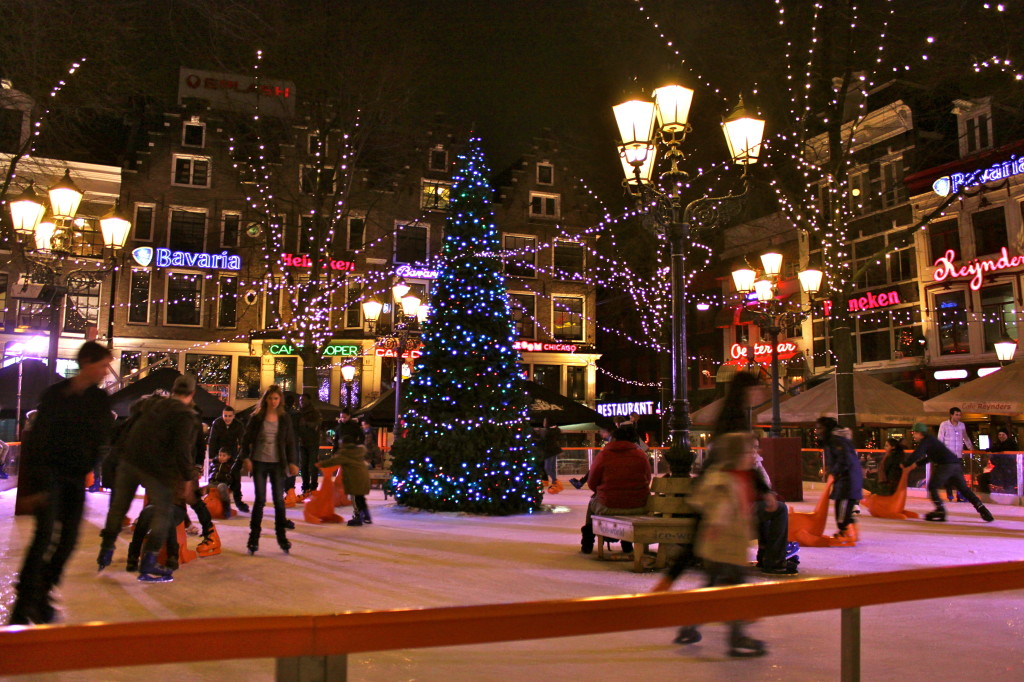 While Europe has cornered the (Christmas) market on Christmas markets, I know of at least a few here in the U.S.
Union Square and Columbus Circle in New York City both had thriving (read: perpetually packed and a little claustrophobia-inducing) Holiday Markets set up every December.
Although I've yet to visit The Windy City, I've heard Chicago hosts a traditionally German Christmas market with all the wursts you could want.
DC has one right next to the Smithsonian, and Philly has their Christmas market in LOVE Park.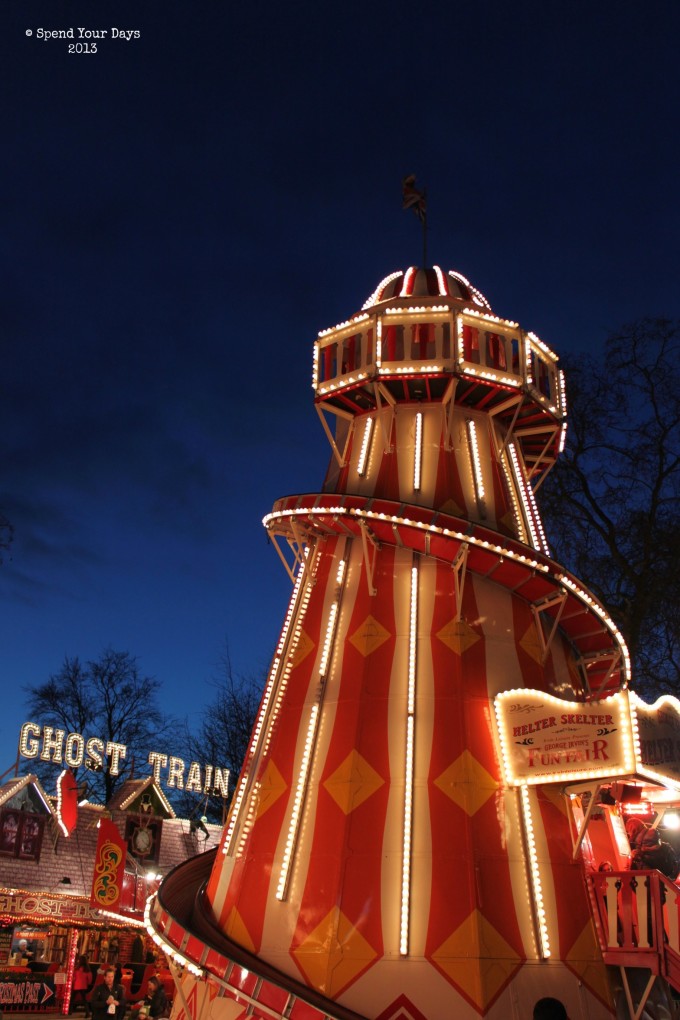 While not all Christmas markets are as "lit up" as Winter Wonderland, they all serve as bright spots in their cities and in the winter season itself.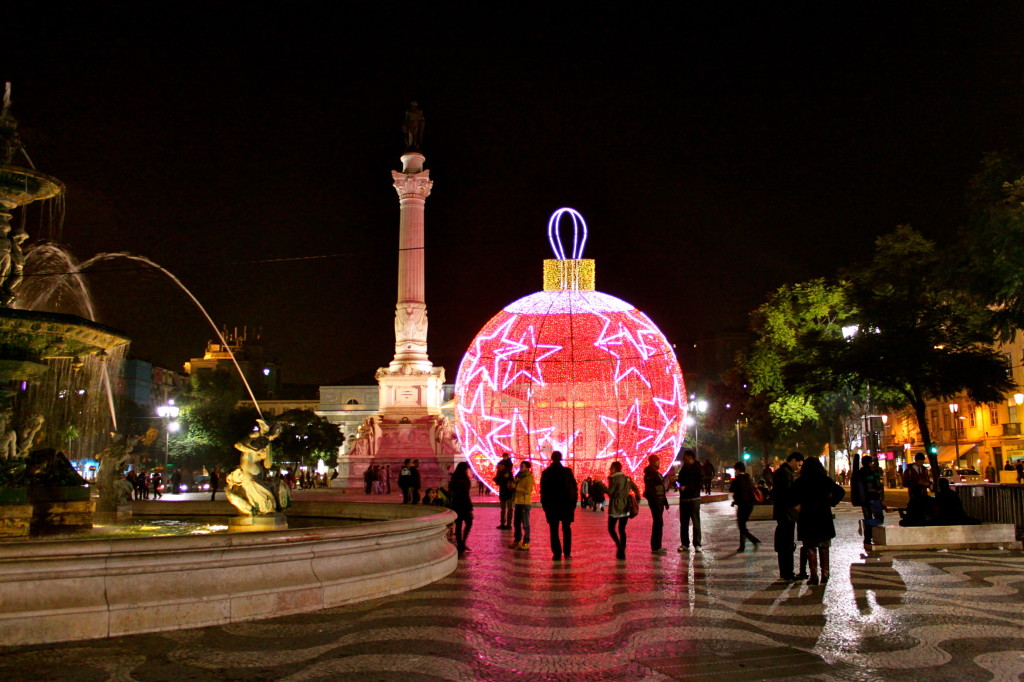 Kind of like lights strung up in the dark of night.
*********************************************************************************************************************************
If you feel like sharing a window into your own experiences, I'd love to see it!
Your mission, should you choose to accept:
Show me what 'holiday lights' mean to you… a photo of the most brilliantly lit up Christmas lights in your neighborhood, an artsy close-up of menorah candles burning, or a city skyline all lit up at night!
Just tag your post with "Window Into," and post a link in the comments section so I can find you.  I can't wait to see your lights!
Want More?