Mr. M was not as content exchanging our Utah ski trip for hiking the Mayan ruins as I'd been led to belize. (Believe! Believe, I mean.)
Last Wednesday he marched downstairs, sat next to me on the couch, and boldly announced a go-for-broke, last minute ski trip to the nearby mountain resort of Big Bear.
To say a proper goodbye to winter.
Or an aloha-style hello & goodbye rolled into one, as LA's Winter 2014 has consisted of exactly one rainy weekend. 'Stormpocalypse,' said weekend was termed because there's no other way to imagine one weekend of rain in So Cal without liking it to the end of times. Not exaggerating.
Definitely time for a last hurrah in the snow.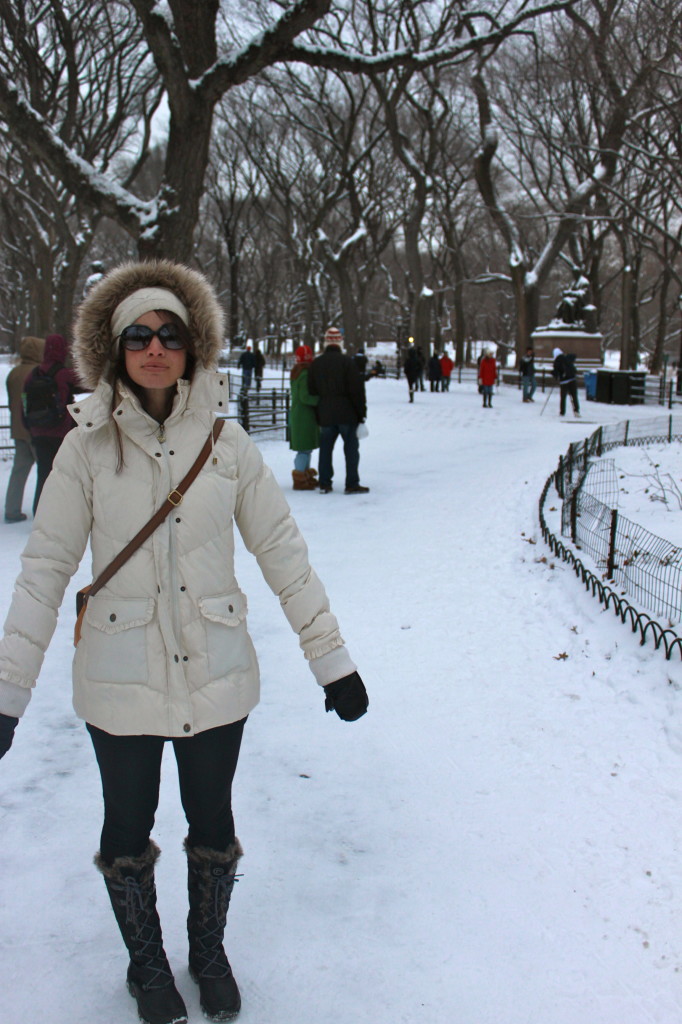 Day #11,655: Only two hours from the beach, Big Bear is the wintery pocket ace of the California tourism board: Angelenos are able to surf and ski- and be hated by the rest of the US- all in the same day. (For the win, Mr. M actually did surf the very next day and gave his California adventure smorgasbord two very exhausted thumbs up.)
While the skiing in Big Bear isn't the best that California has to offer, it certainly is the closest (and cheapest!). And when you're a bunny sloper like I (where "shredding gnarly powder" = making it down the beginner run without falling), you can be a bit lax about mogul quality.
Because California opted out of winter this year and somehow tricked the east coast to take its share, the state has been suffering from a historic drought.  The Sierra Nevada mountain range has had record low amounts of snow accumulation, which spells an even worse upcoming drought, as snow runoff is where most of our water comes from in the first place.
While 'ski run status' is obviously a heckuvalot less important than 'state water supply,' I wasn't sure how much snow would actually be on the mountain in sunshiney 60 degree weather.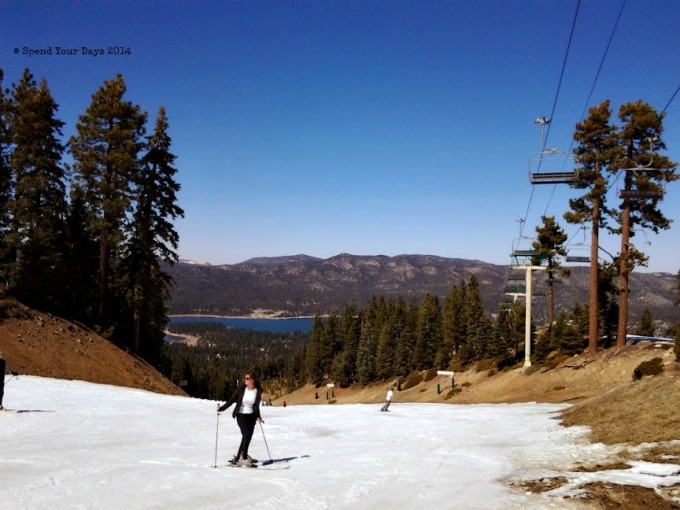 It was so warm that people were out in shorts and tank tops.  Normal people.  People who hadn't lost bets or been issued triple dog dares.
Our last hurrah to winter was looking a bit… warm-blooded.
Skiing in short sleeve shirts aside, showing up at the tail end of the season definitely had its perks.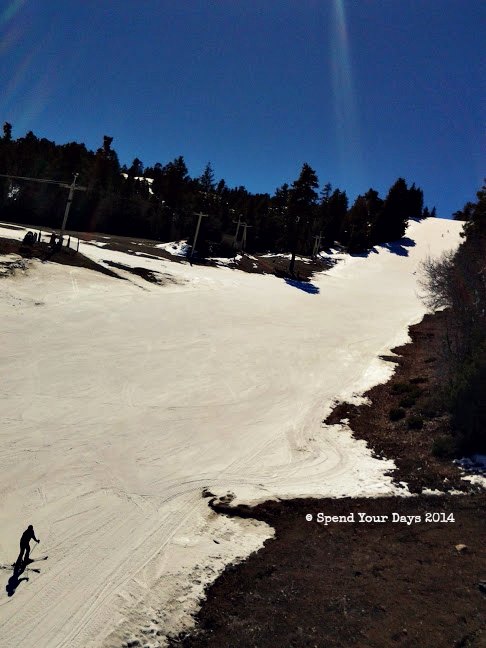 There was no angling for a lunch table in the lodge.  Never a wait for the ski lifts.  Uber-friendly people (because how can you not be uber-friendly when you're skiing in beach weather?). Cheaper lift tickets.  And our après-ski refreshment? Ice cream. Because it was too hot for cocoa.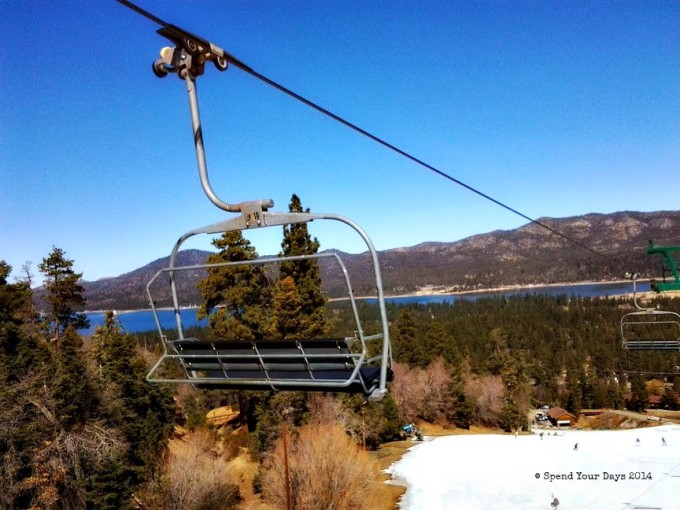 I may not miss actually living in the snow, but- in a year when winter came to California in calendar name only- I've certainly found myself longing for the quiet peace of the season.
The hushed camaraderie that winter storms brought to Manhattan… the frozen stillness of Central Park… the joy of a steamy mug of cocoa when thawing out from a frigid walk.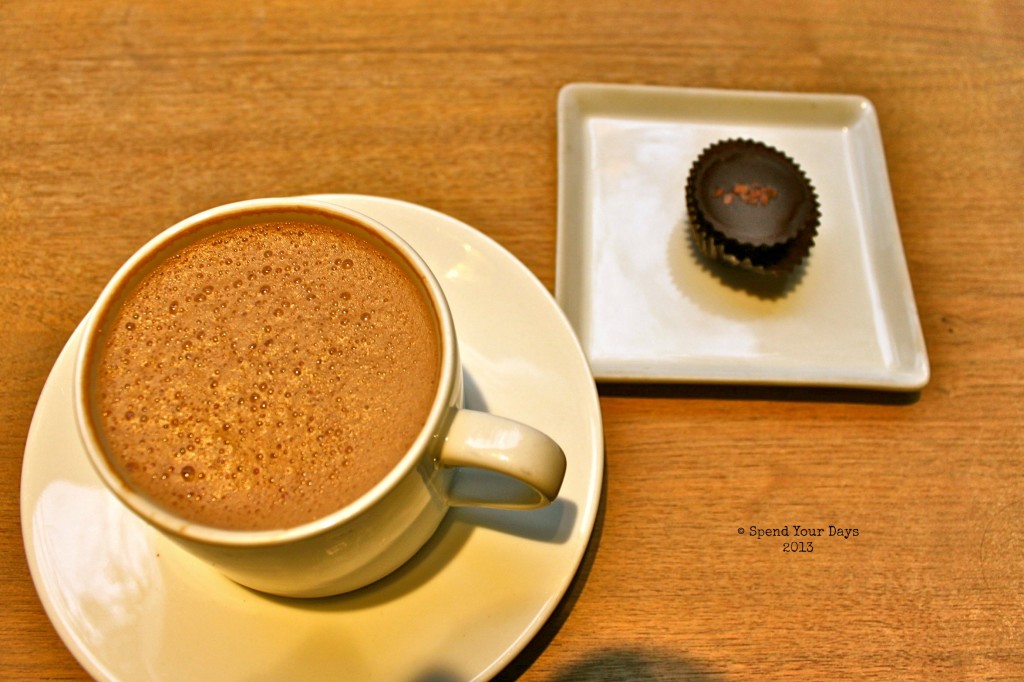 Honestly, the only redeeming part of missing out on winter is… well… missing out on winter.
It's complicated.
Winter and I do better when we don't have to live in such close quarters.  Like an amicably separated couple, I think we were meant to be 'Just Friends' all along.
And it's always nice to reconnect with a friend.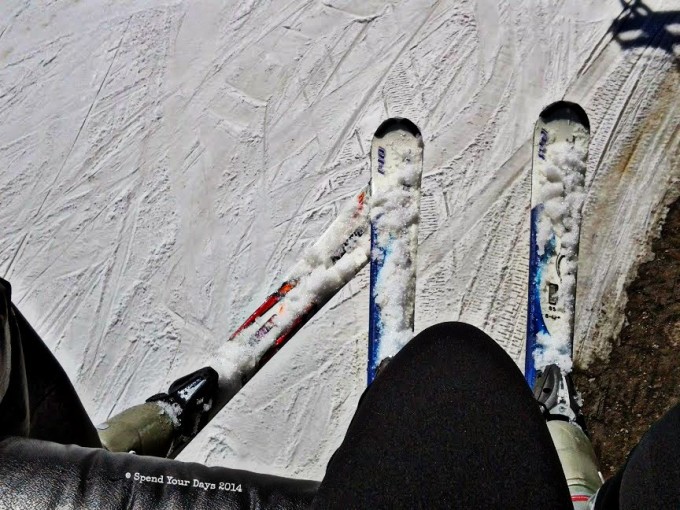 You Can Do It, Too!
Unlike many other pricier, better known ski resorts, Big Bear is super casual. It's the sort of place where nearly every hotel allows dogs and it's hard- if not impossible- to find a dinner entree over $15. (Although why would you want to? Ski trips are notoriously pricey, and low cost is one of Big Bear's perks!) Needless to say, you won't need anything nicer than hiking boots.

There are two ski resorts in Big Bear, Snow Summit (where we went) and Bear Mountain.  In case you plan your visit during a winter heatwave, rest assured that both resorts make snow and groom the runs each night.
Want More?