One of the happiest aspects of living on the East Coast is that Europe is only a good airplane deal and a 4th of July Weekend away.  Iceland, in particular, was exceptionally close, and the time change meant we were able to arrive home in NYC only 2 hours after leaving Reykjavík.  End result?  A useable long weekend Sunday!  And what a coincidence- those are my very favorite kind.
Day #11,403: Having familiarized ourselves with much of Reykjavík the day before, Mr. M & I knew exactly where to head for our morning coffee & pastries.  Laugavegur is a lovely little pedestrian street chock-a-block with cafes, stores, and Icelanders enjoying a summery Sunday stroll.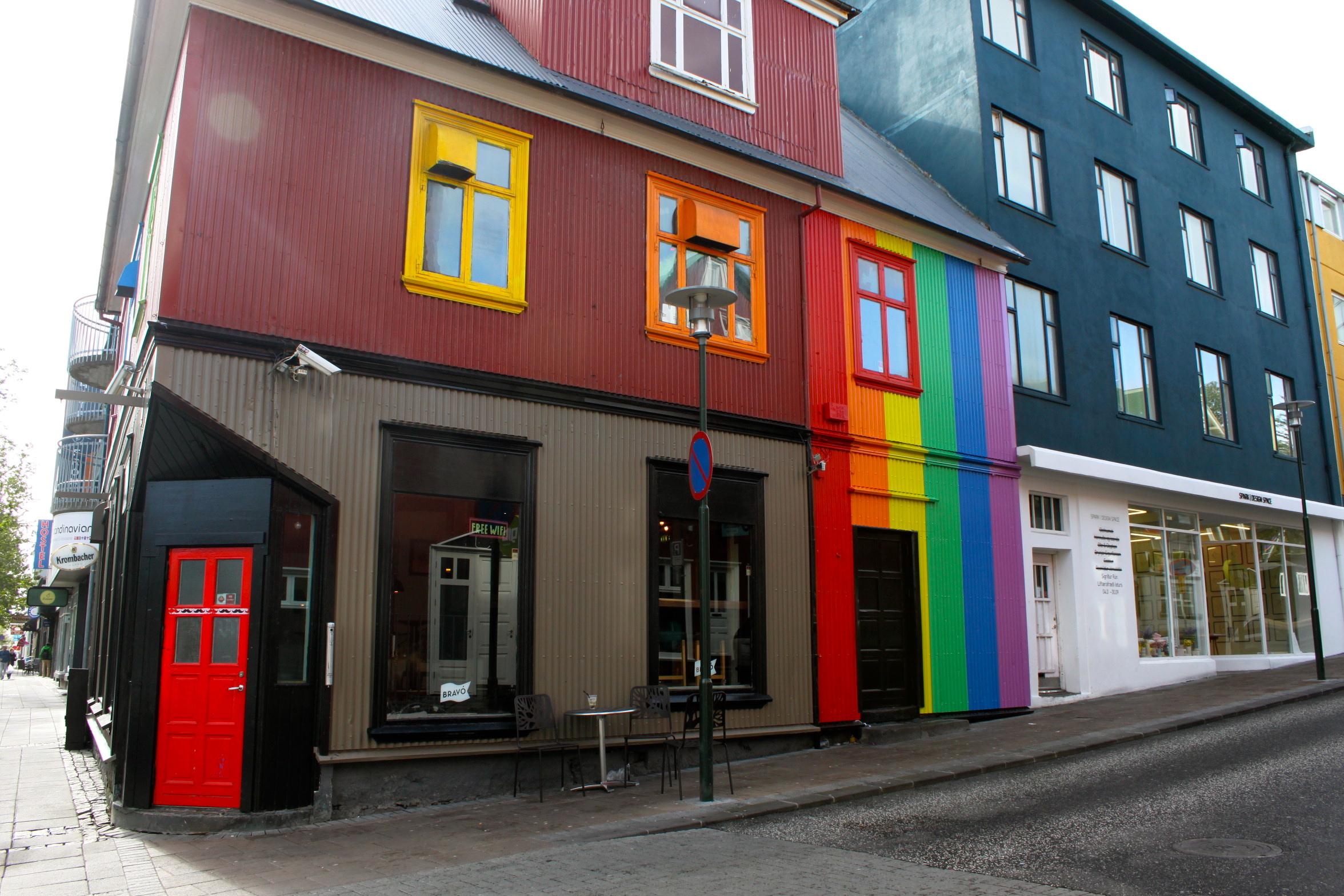 In preparation for another bone-chilling Iceland "summer day," I'd geared up in my warmest layers… only to find a blue, sunny sky and locals who chuckled at my arctic get-up.  Me: zero, Weather: well, who's counting anymore…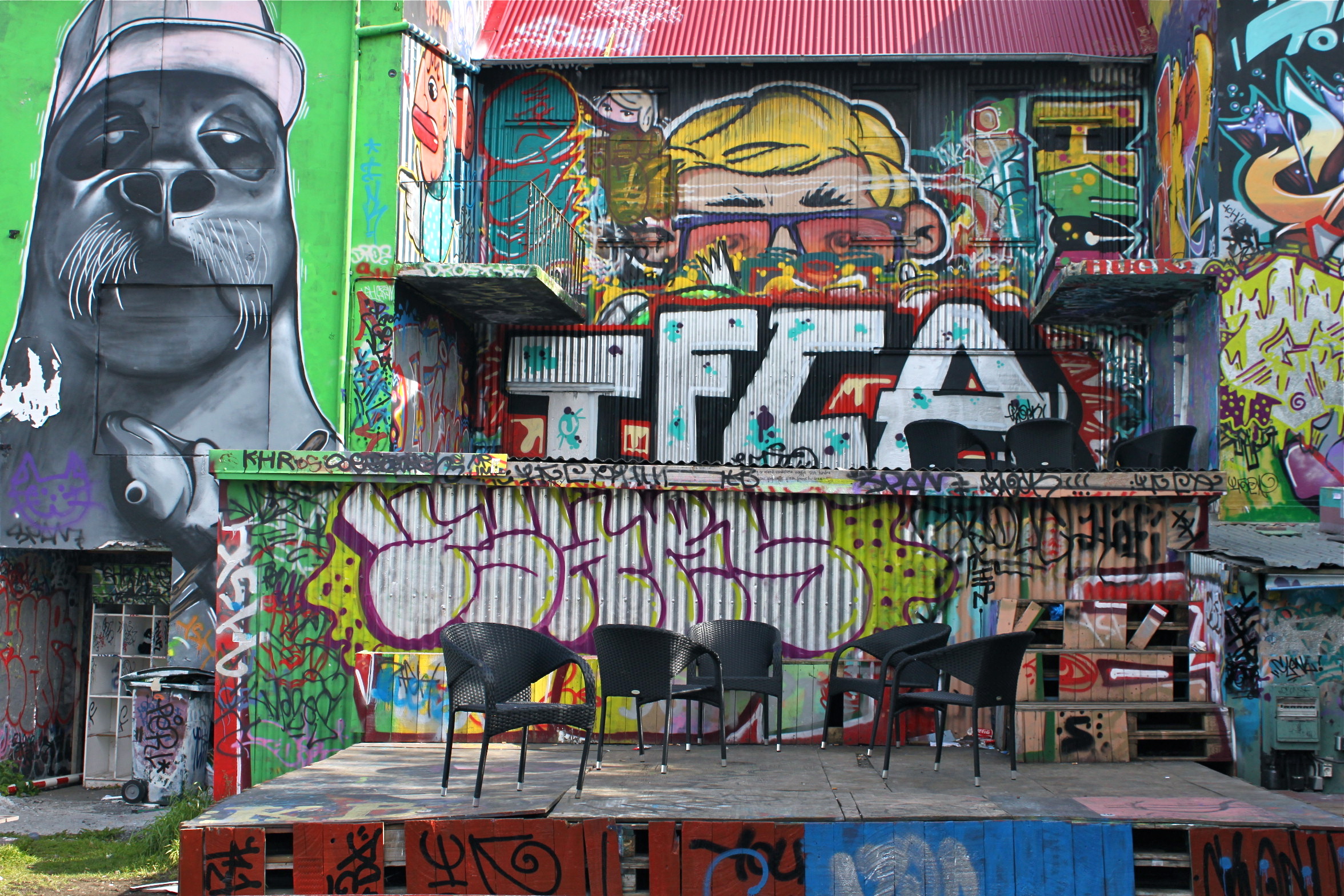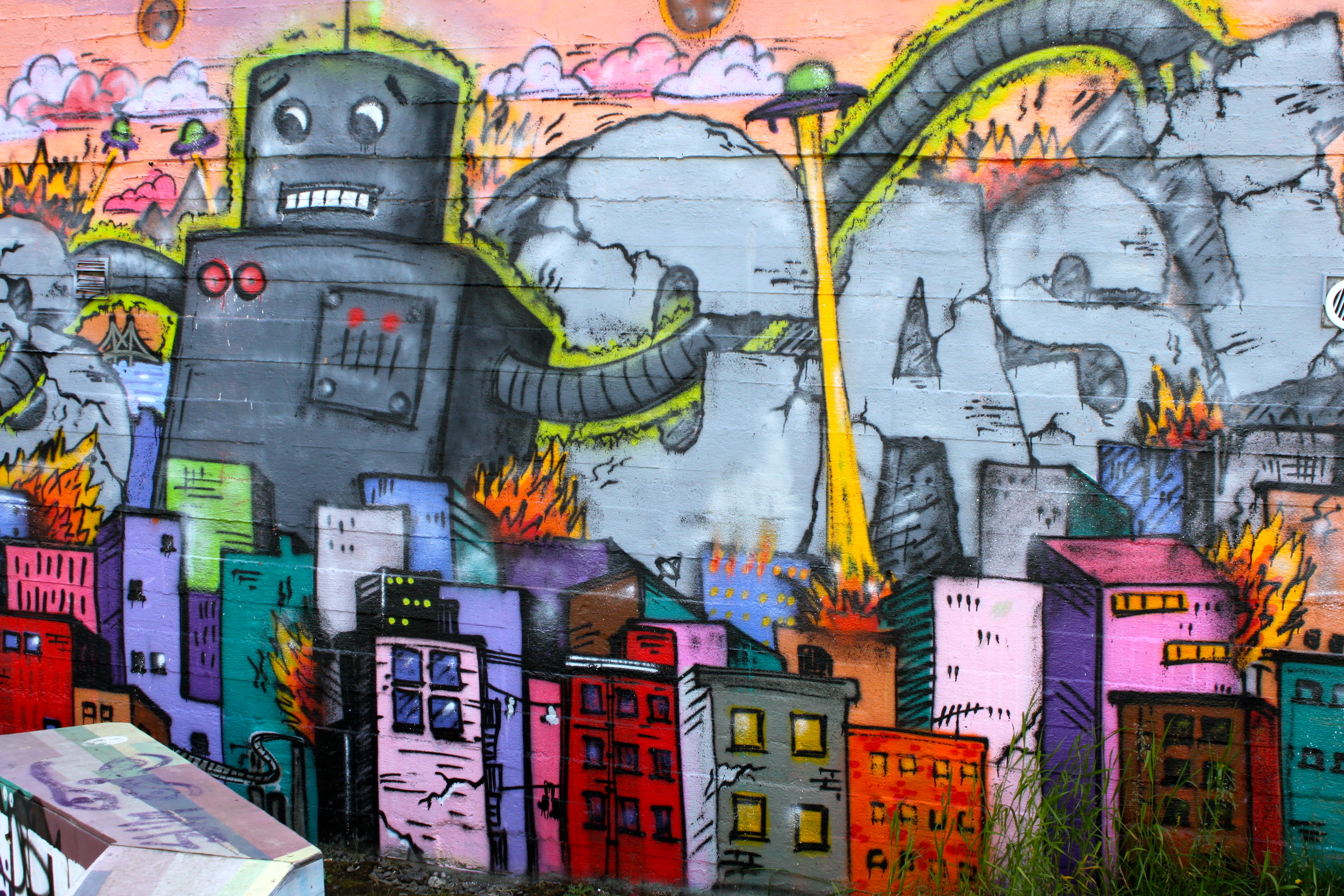 Tummy full of kleinur pastry, Mr. M & I knew EXACTLY how we wanted to spend our useable long weekend Sunday: in Iceland's famous Blue Lagoon.
As of late, the country has done a marvelous job attracting tourism by promoting itself as a popular layover location- Icelandair even allows you to have a few-days layover there for free!  One of the most popular activities for any length of layover is a stop at The Blue Lagoon, a mineral-rich hot spring located just south of the airport.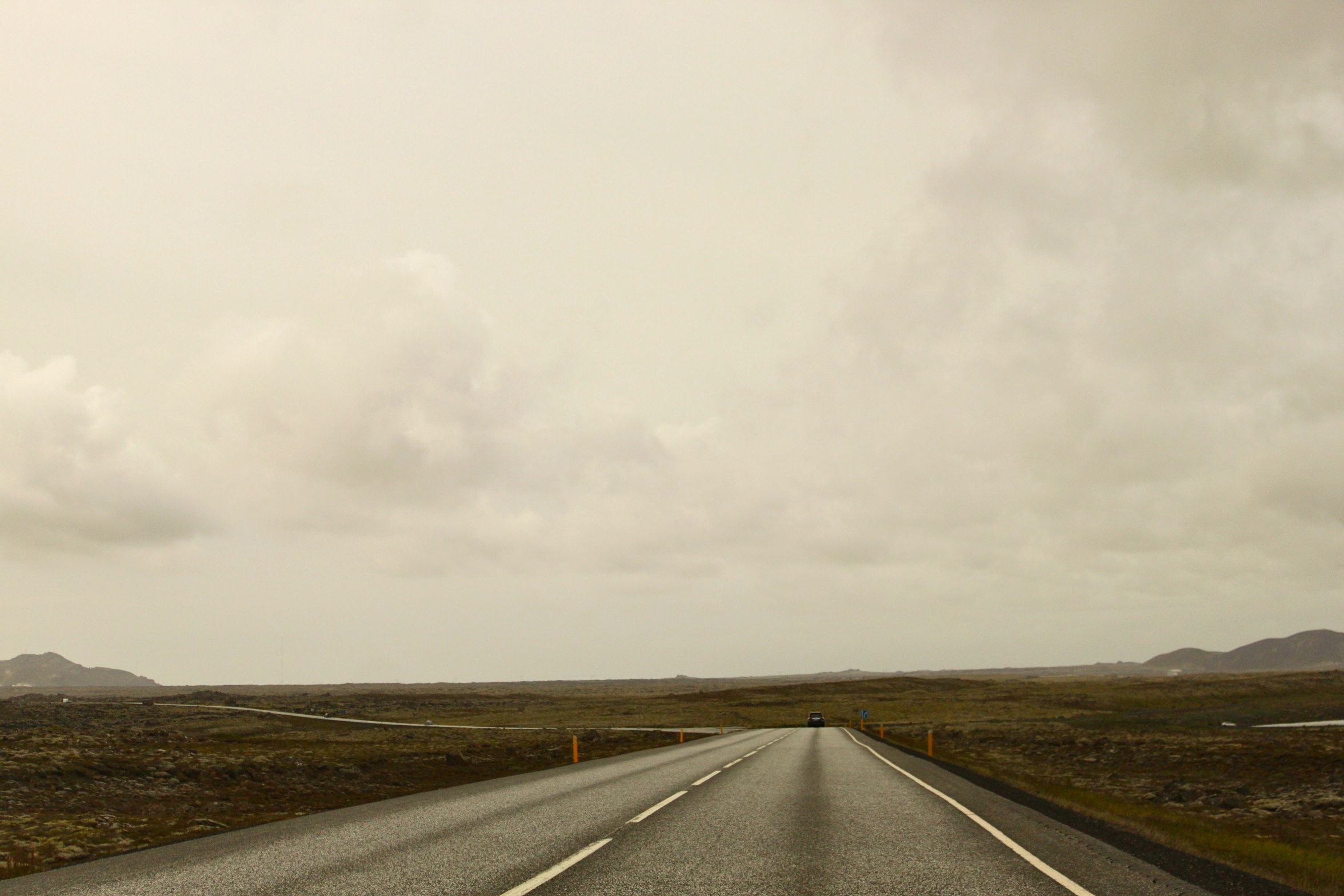 The Blue Lagoon was accidentally manmade by a neighboring geothermal power plant; locals started bathing in it and soon realized that the silica mud on the bottom of the lagoon was great for the skin.  Now the Blue Lagoon is the biggest hot spring spa in the country.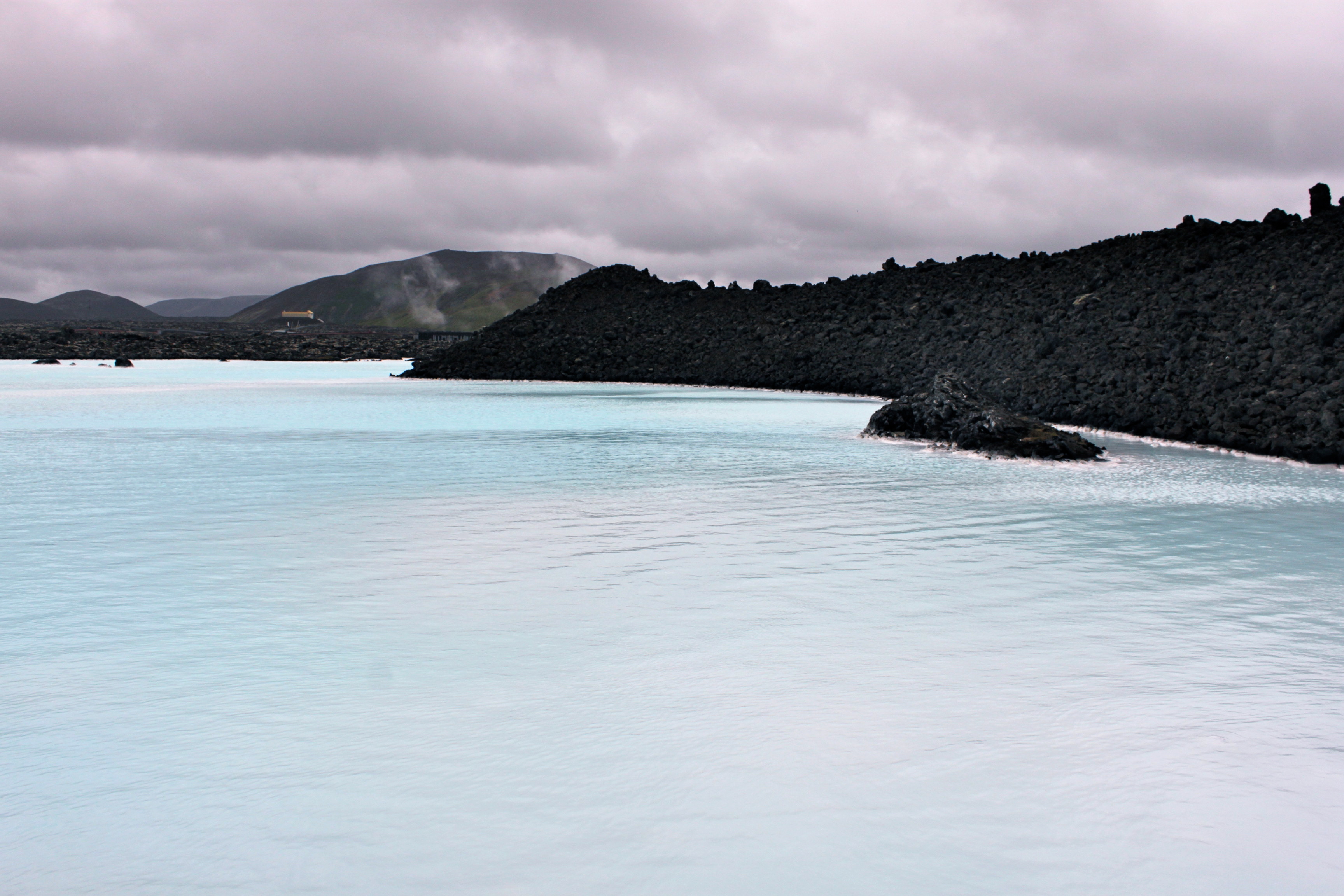 As we entered, Mr. M saw a sign stating that National Geographic named The Blue Lagoon one of its Top 25 Travel Experiences.  Because we're cynical New Yawkahs, we were immediately wary.  Really?  Top 25?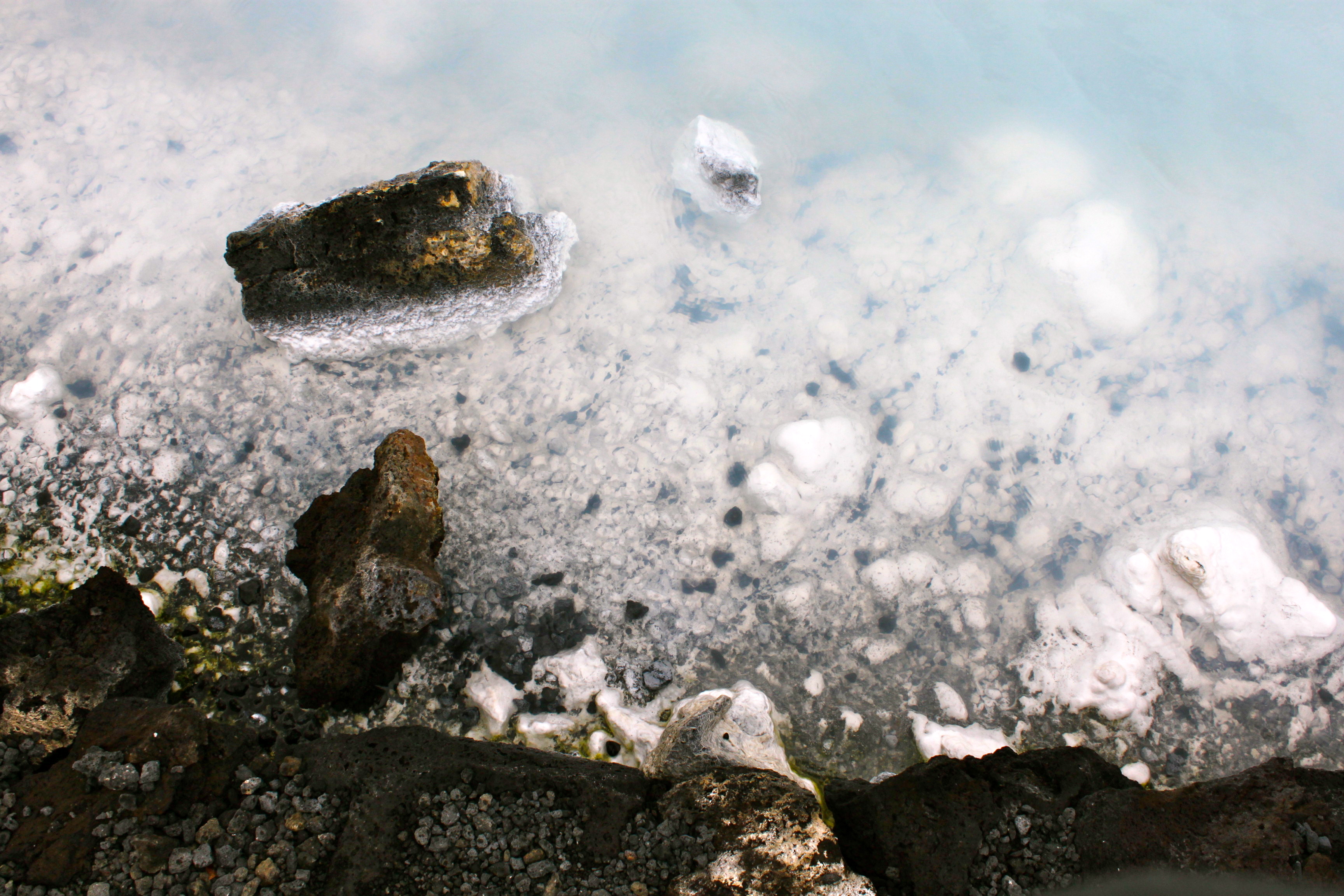 But damn if National Geographic doesn't always know best.  By the time we left, Mr. M was claiming the Blue Lagoon as his very favorite moment of the trip.  (But more on that later.)
The Lagoon was huuuge with built-in seating, shallow areas for lounging, and… a swim-up juice bar?  I was so excited by the prospect of spinach-ginger-carrot juice that like an idiot, I tripped while swim-walking to the bar, felt my head dunk under, and came up spitting a mouthful of salty sulphur-water.  A drink- or at least something to gurgle- was no longer optional.
Mr. M & I were wrinkled, luxuriating with beverage, and officially SOLD on this hot spring thing.
One of the Blue Lagoon's most popular activities- thankfully included in the fairly steep price of admission- is slathering oneself with the famous, skin-enhancing silica mud.
Every Icelander I saw had the sort of naturally dewy skin one sees on an airbrushed L'Oreal ad… who was I to pass on this Mud Fountain of Youth?   Five minutes and a face full of thick mud later, Mr. M wasn't entirely convinced by my transformation.  But what does he know, am I right?
Radiant, dahling, radiant.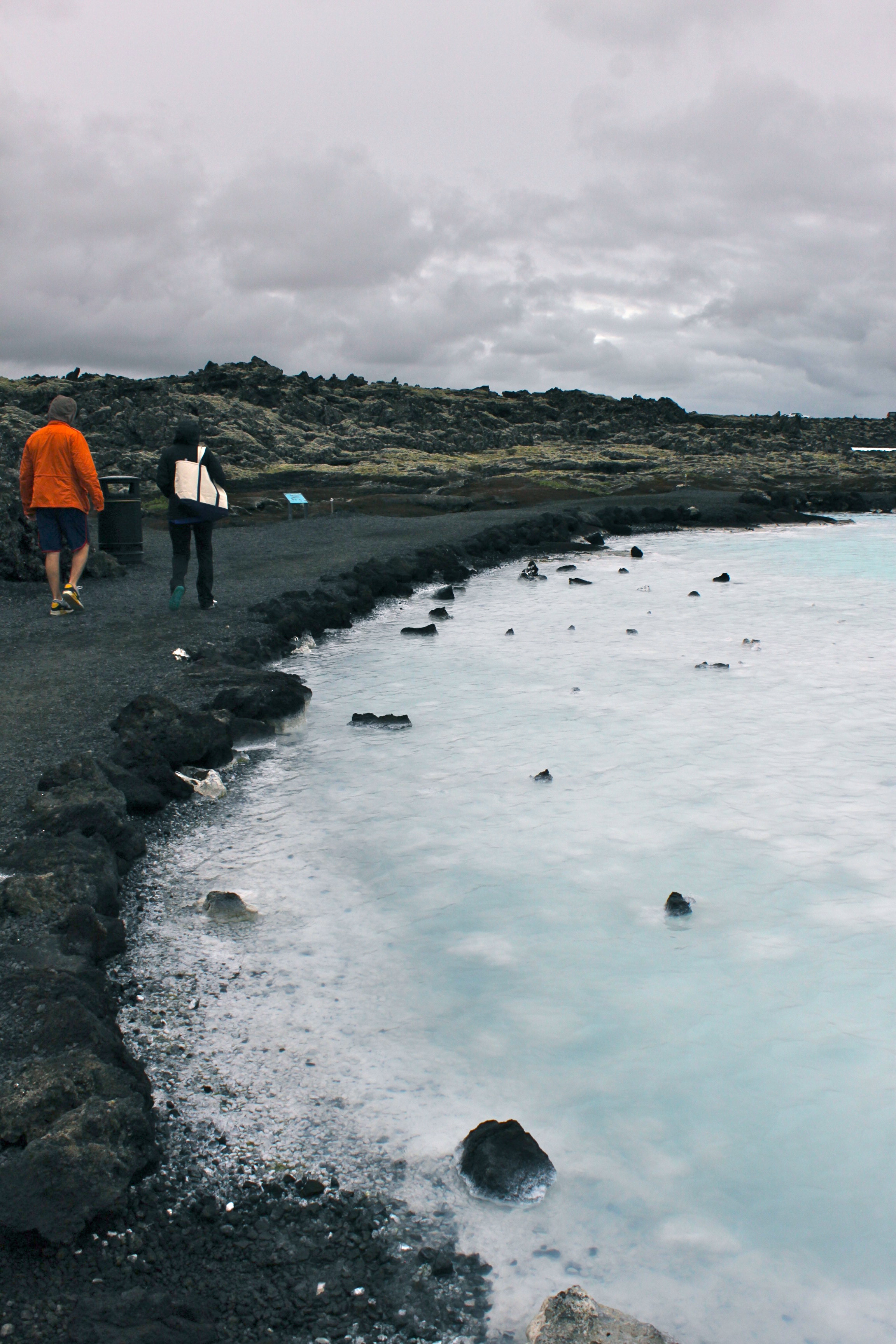 Having showered and snuggled into our dry post-soak clothes, a très relaxed Mr. M & I headed to the airport for our quick flight home and decided to play our traditional end-of-every-trip questionnaire game.
Favorite Moment of the Trip: Tip o' the hat to National Geographic- Mr. M was won over by the The Blue Lagoon!  My #1 was his close second: zipping around icebergs at Jokulsarlon.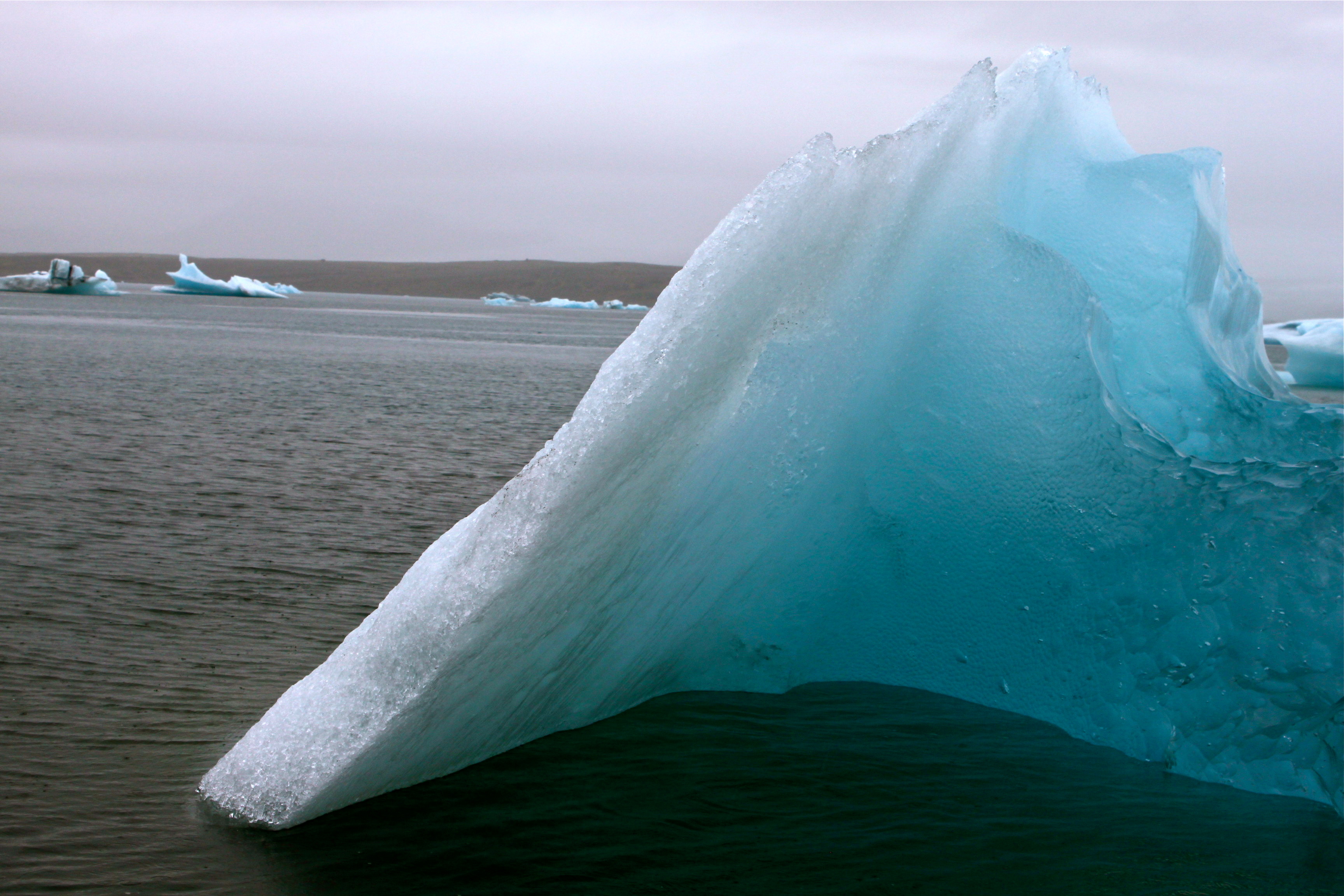 Most Surprising Part of the Trip: Although I love it when my travel photographs turn out well, these turned out… almost… sorta… kinda… too well.  As in Mr. M was confused when he saw one of my pics and seriously asked what trip it was from.  Two days after we'd returned.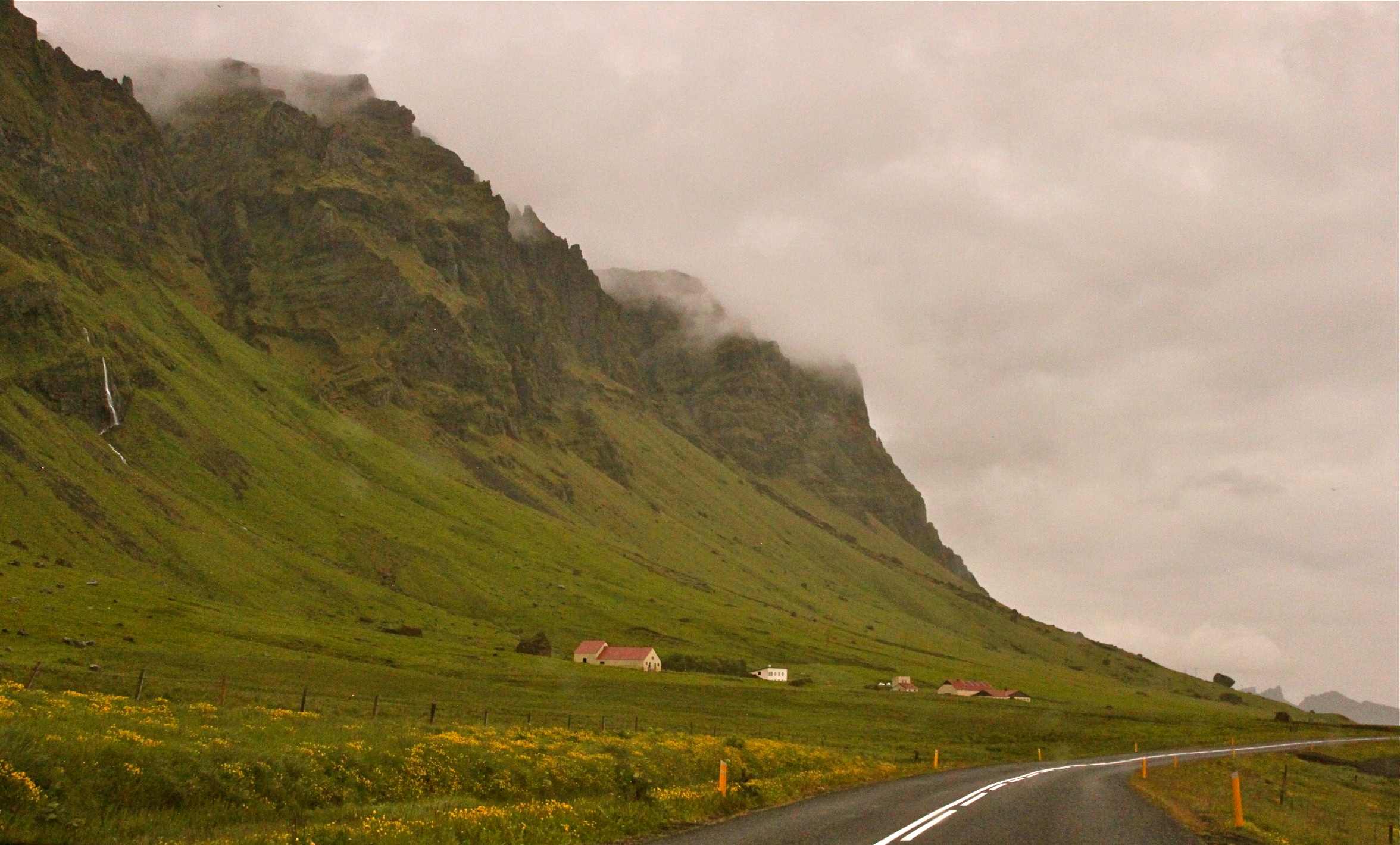 Before leaving, Mr. M & I were both thinking Iceland was a strong contender to oust Switzerland as one of our Favorite Places Ever.  One day into the trip and… a gentle- but firm- No.  Every new place I'm fortunate to visit lays claim to its own brand of magic & new experience… but they can't all be 'favorites.'  Some must selflessly volunteer to populate the rest of the spectrum.
Coolest Thing You Never Thought You'd See: The midnight sun!  Something about midnight looking like 4 o'clock in the afternoon had my circadian rhythms drunkenly running into each other.
Biggest Bummer: Iceland really is *that* expensive.  And this is from someone who has to spend $5.99 on a small jar of peanut butter in downtown Manhattan.  While I normally plan on air travel being the most expensive component of our trips, this just wasn't the case in Iceland.  $8 for gas station potato chips?  Ouch.
Best Reason to Go to Iceland:  The earth sciences get you excited. Volcanoes and glaciers and continental plates, oh my!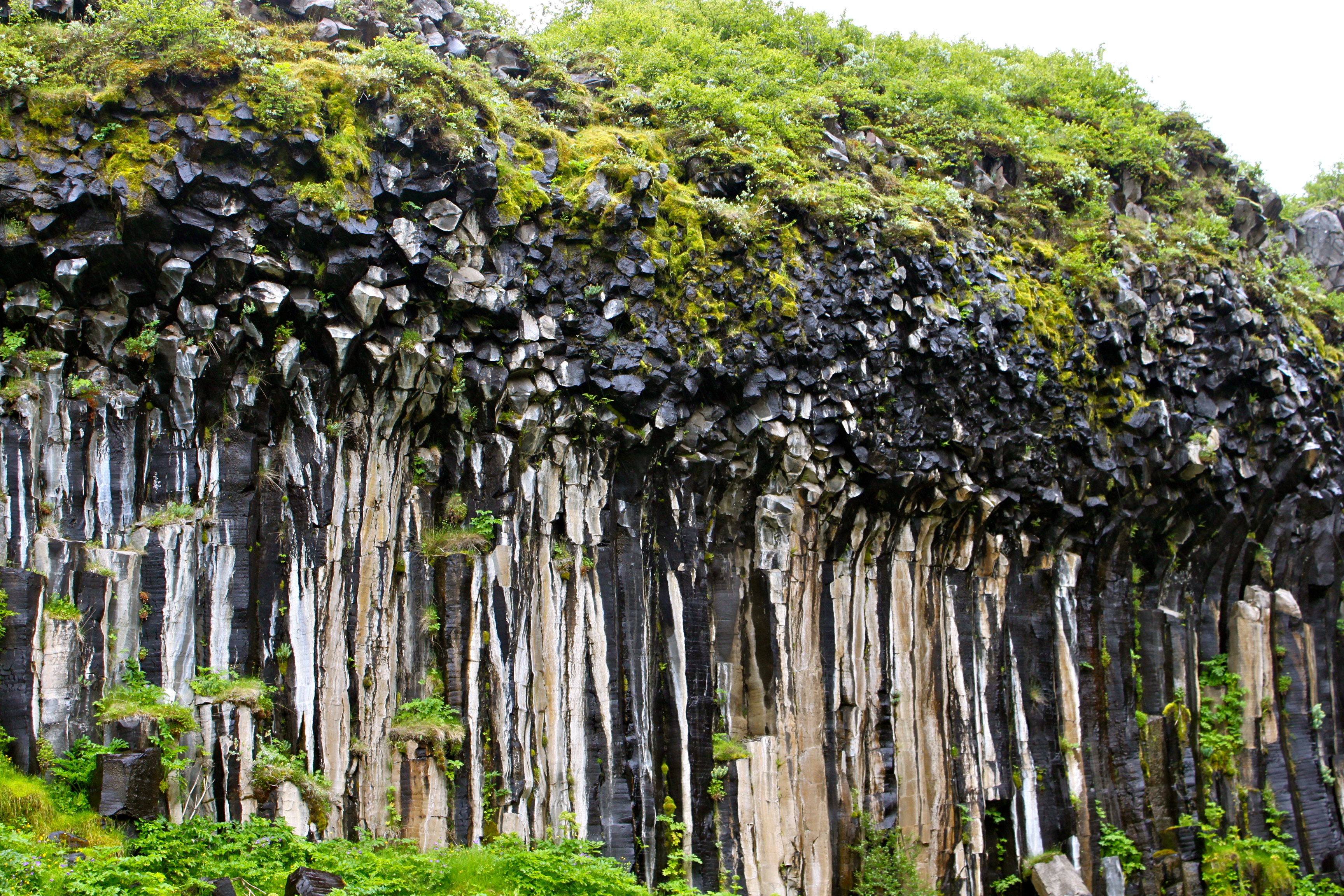 Details of the Day:
Entrance to The Blue Lagoon runs between $43 and $52, depending on the season.  A towel will cost you another $7- pack one to save on towel rental fees at hot springs across the country.  Speaking of which…
Bathing in Iceland:  There is a Right and Wrong way to visit Icelandic hot springs.  Just ask the 6 year old girls mad-dogging me and my swimsuit in the pre-spa women's shower.  Their little Children of the Corn eyes informed me that my swimsuit had not been invited to this particular party and that I had better strip down now.  To save you from a similarly unnerving, language-transcending shower experience, here's how it's done.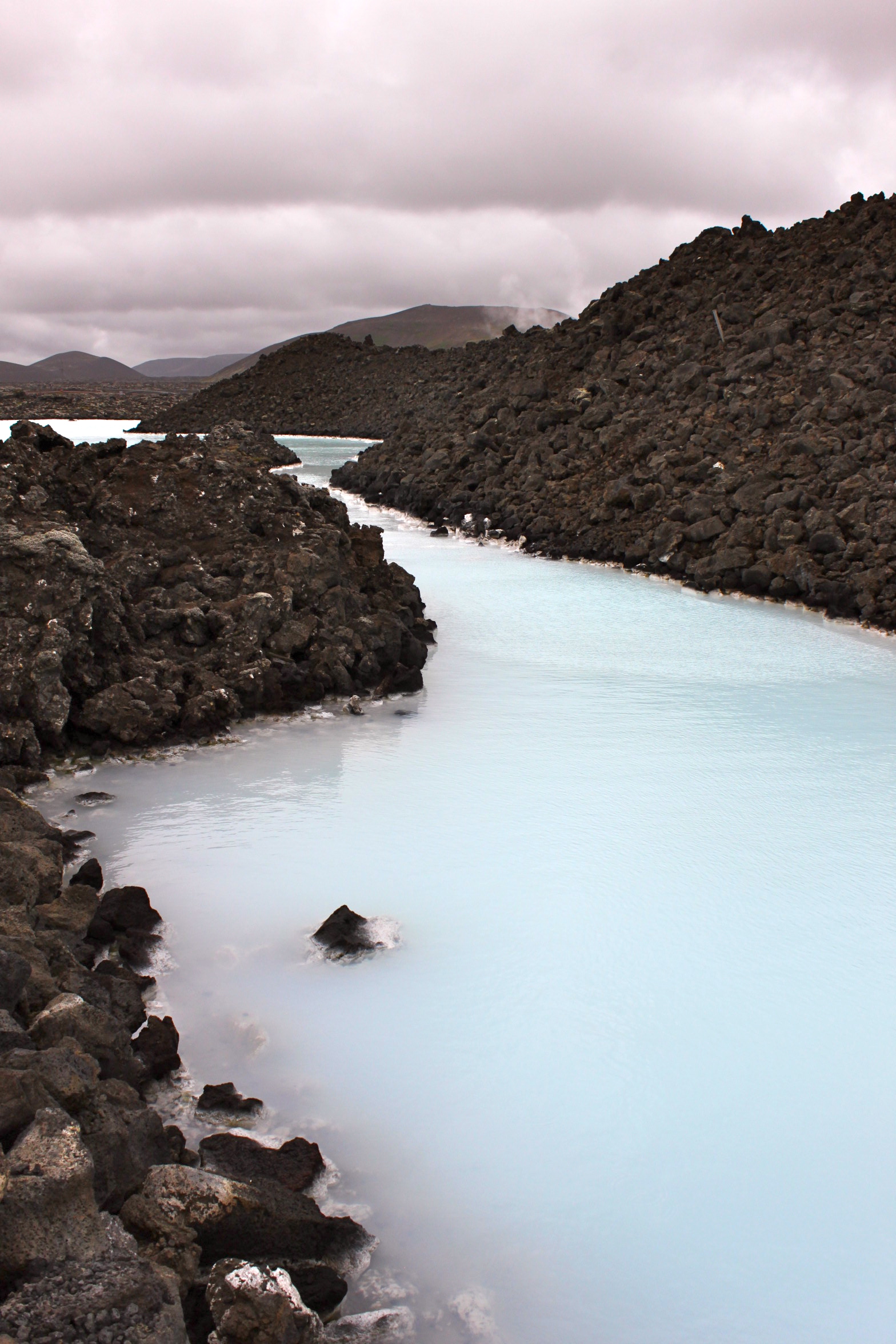 Before heading to the hot springs or sauna, you MUST (and it's a non-negotiable must) shower in the public showers.  Puritanical Me thought showering in my swimsuit was acceptable, but death stares from Icelandic 6 year olds (and, when I looked more carefully, a posted placard) informed me I was mistaken.  Embrace your inner European, strip down & shower nude, then change into your suit.  Then you're free to hit the hot springs!
Want More?